There's no greater feeling than absolutely loving where you live.
If you're not getting that where you are, then it's probably time to contact a real estate agent and make a change.
I was recently forced to sell my Brighton real estate with the help of Marshal White, and have therefore been researching what else Victoria has to offer. We've all been tempted at one point or another by a suburbs beauty, where we have felt we just HAD to move there, so to make choosing a beautiful new place to live simple we've narrowed that list down to five of Victoria's most stunning suburbs.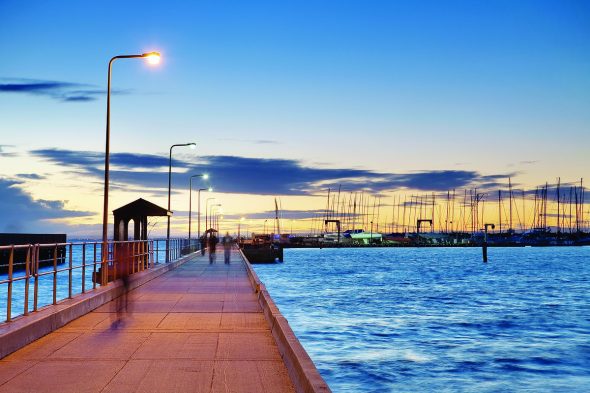 Malvern
If you like a nice neighbourhood with endless shopping and eating possibilities then Malvern is the place for you. The main street is bustling with shops, cafes, and restaurants, you'll truly be spoiled for choice. Travelling also isn't a worry living here, as there are trains that run through the area, which is also home to Malvern train station. There are also several parks around the suburb, so if you need to get away from all the shopping and food, you can go relax amongst the greenery.
Albert Park
For those who want to stay closer to the city but keep all the parks of the suburbs, then Albert Park is a great option. Within walking distance of the city and trams, Albert Park keeps its charm with the beautiful Albert Park Lake. This is the perfect place for a morning jog, or to relax on the grass and watch one of the many varieties of birds play in the lake. Not to mention that, when the time comes around, living in Albert Park will give you the best seat in the house to see (and hear) the Melbourne Grand Prix.
Brighton
Brighton has an extensive range of shops and cafes in the area, so you'll really be spoiled for choice on how to spend your free time. If the weather is hot, though, you can always take a dip down at the beach, Brighton beach is close to the hub of brighton, off beach road which has a beautiful stretch of beach for you to choose from. Not to mention the two different cinemas in Brighton itself.
St. Kilda
St. Kilda really has it all, you can stop by a number of cafes and restaurants for some brunch before hitting some stores for an afternoon shop, and there's a veggie garden filled with artwork from the local community that you are more than welcome to look around in. You've also got Luna Park if you're after an afternoon that's a little more action filled and adrenaline pumping. Not to mention a market every Sunday stretching down the esplanade. St. Kilda isn't shy when it comes to having a good time, with multiple gigs and festivals happening in the area, encapsulated perfectly by the yearly St. Kilda festival.
Lorne
If you're after a place that's got a more relaxed and chilled out vibe, then look no further than Lorne. Located on the Great Ocean Road, Lorne is close to one of the best beaches in Australia. With multiple stores, restaurants and cafes along the main strip, including a cinema, you won't have a hard time filling up your spare time with relaxing as well as activities.
If you're more of an adventurer, take a trip down the Great Ocean Road, check out the beautiful view of not only the beach, but of the bright green hills that you pass along the way. If you look hard enough, and aren't afraid of a little hike, you can also stumble across some pretty beautiful waterfalls.
So, there you have it, just some of Victoria's most stunning suburbs, there are way too many to be able to condense them all into a list but hey, it was worth a shot. If you're not considering moving to any of these suburbs, then a day trip is always welcome so you too can experience the beauty of Australia.