When we think about gadgets for the house, most of us turn to the kitchen first. But you can also turn your bathroom into a modern, high-tech, or just fun room to transform your usual experience. Whether you're planning to upgrade your bathroom or are looking for a cool housewarming gift, here are three of the quirkiest, most interesting bathroom gadgets on the market.
Motion-activated nightlight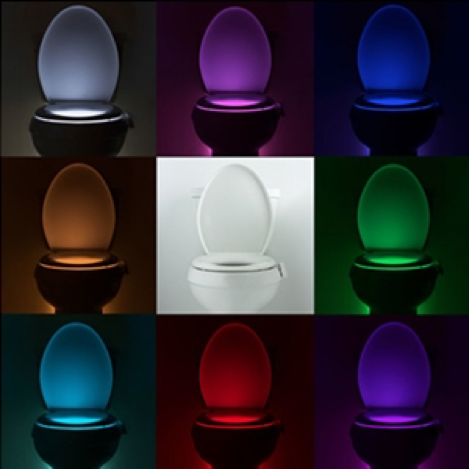 There's nothing worse than stumbling to the toilet in the middle of the night, but the only other option is to turn on the bright lights and risk waking up completely. The "IlumiBowl" solves this common conundrum. It's a motion-activated toilet nightlight that brightens up your toilet bowl in the dark. You can choose from an array of different colours, providing just enough illumination to help you find your way without turning on the fluorescents.
Toilet Golf Set
Looking for an unusual way to stave off boredom in the bathroom? Naturally there's a gadget for that. Kill time with a toilet golf set. The portable set includes a cup with flag, a putter, a green golfing carpet, and golf balls to let you practice your hand. The toilet golf set is at gifts.co.uk and makes for a fun novelty gift for the golf-lover in your life.
Wi-Fi Scales
Do away with the usual bathroom scales and opt for the best analog bathroom scale high-tech version instead. A Smart Body Analyser set of Wi-Fi Scales is able to measure your weight. However, it does far more than that. This type of smart scales can quickly give you your Body Mass Index, body fat percentage, and even your heart rate. It will also analyse the air quality around you and give you the weather forecast! The scales can recognise different users, giving a personalized touch for the highest level of accuracy.