We all want comfort and cuddles when winter comes calling, then if you want some amazing nightwear for the kids then make sure it's organic cotton as it's just the best that you can get, and they'll absolutely love it.
It's the time for hot chocolates and big cosy sweaters, so grab some marshmallows and snuggle down to read our top six tips to stay warm in winter!
In the Bedroom
The bedroom is probably the best place to be in winter.
It's whole purpose is to be comfy so you can sleep! Boost your bedrooms comfort by changing all your sheets and giving your blankets a quick spin in the dryer to heat them up.
Extra pillows and blankets are a must, and you should invest in some soft pajamas! You feel like a cuddly koala in no time! Mattress manufacturers also recommend that as each season changes you should flip your mattress around to help it last longer and support your joints better. Other things that can help with the atmosphere in your room is some incense and candles, to boost the mood even more!
Snuggle Buddies
Whether your snuggle buddy is human or one of the fluffier friends, winter is the perfect time to initiate some snuggles. So grab some movies, prepare some snacks and settle down for some good old fashioned cuddling. Winter is the perfect time to marathon that show you need to catch up on and who cares if you let yourself go a little. It's the holidays and you are wearing layers at all times anyway, so who can tell?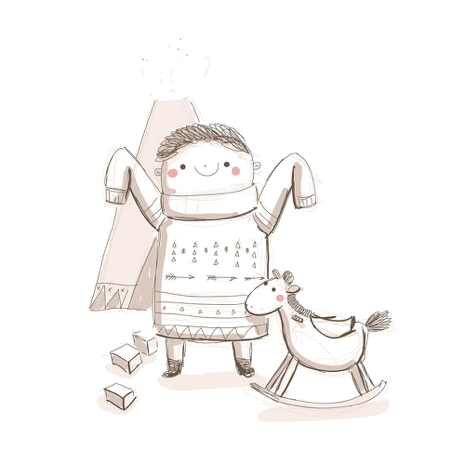 Blanket DIY
A great winter project to keep you warm and occupied is to arm knit a giant fluffy blanket that you can then give as a gift or keep for your own! Just gather some giant yarn and follow this handy youtube tutorial!
Beautiful Beverages
As I mentioned above winter is the season for hot chocolates, but personally I like my beverages to have double warming action so here is a great recipe for a hot chocolate cocktail!
Ingredients
400 milliliters of milk
80 grams of dark chocolate, broken into small pieces
Generous pinch sea salt
25 milliliters of caramel vodka (or any flavoured spirit of your choice)
1 tablespoon of double/heavy cream
Directions: Serves two. 1. Heat the milk in a small saucepan on the stove until it's just about to boil. 2. Take it off the heat and add the chocolate and the salt. Stir with a wooden spoon until all the chocolate has melted and the mixture has thickened. The smaller your chocolate, the easier this will be. 3. Add more salt to taste. 4. When all the chocolate has melted, stir in the vodka and the double cream. 5. Pour into mugs, and top with some whipped cream if you want. Enjoy.
This recipe is from a blog post by Marissa Hermanson and there are seven other recipes on the page the link is above (on the words hot chocolate cocktail).
Baggy Clothes
We all need to keep warm and there are fewer thing that are warmer or cuter than giant sweaters and comfy slippers! So bring all your oversized clothes out of hibernation and get as comfortable as you can! If you need a new jacket or pullover, you might want to check online for a stylish and comfortable Brain Dead Racing Jacket.
Blanket Forts
Unleash your inner child and grab your best friend, your dog and as many pillows and blankets as you can! It's time to build a blanket fort! Not only are they super fun to make, they are also very warm and cosy!
Winter is a great time to be silly and what better way to do that, than with your loved ones and a whole lot of wool! Enjoy the season and have a great year!