Most homeowners now take the time to shut off light switches in empty rooms, only use the heating when really necessary, and avoid leaving appliances on standby. Yet, the question is, are we doing enough to contribute to the protection of the environment? It is a controversial topic, and people seem to be split into one of two camps.
On one side, you have the eager eco-warriors, with their recycled bags and sustainable furniture. On the other, you have people who worry about having to give up their creature comforts in order to be considered 'green' enough. The good news is that there's a cosy middle ground to be enjoyed; a place where luxury and sustainability are not mutually exclusive.
Keep reading for some tips on the best ways to combine luxury and eco-friendly designs in your home.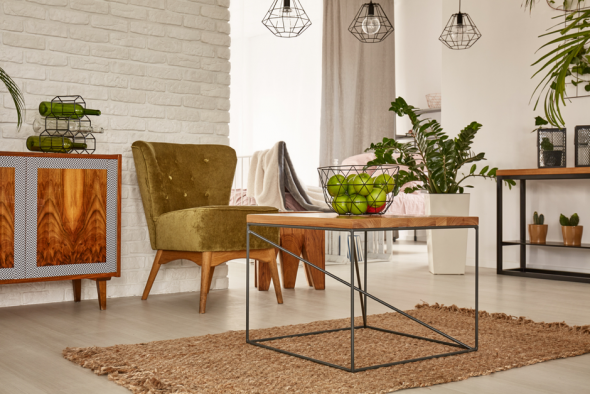 Outdoor Heaters
It is hard to argue with the idea that an outdoor heater is a luxury, especially in Australia. Yet, the whole point of modern eco designs is to prove that there can be splurges. Homeowners can own beautiful of furniture and still keep their environmental impact low. Radiant and convective heaters provide all of the comforts for substantially less energy.
Organic Cotton Drapes
Organic cotton is a little more expensive than the intensively manufactured stuff, but it looks and feels exquisite. Plus, it has been identified as one of the most environmentally friendly fabrics. Organic cotton is grown without pesticides or any other chemical input. Plus, if you buy thermal lined drapes, they will reduce heat loss by 25%.
Water Filter
If you do not like drinking water straight from the tap, but will gladly buy bottled water, it is time to make a simple change. Bottled water is a staggeringly wasteful product and accounts for 1.14 billion of the plastic containers sent to landfill every single month. Invest in a home water treatment system and enjoy the same quality of water, but without the environmental cost (or the drain on your wallet).
Upcycled Furniture
Instead of surfing the internet for brand new cabinets, tables, chairs, and wardrobes, get down to your local flea market or secondhand store and search for a hidden gem. You will be amazed at what you can find if you only take the time to look. There are some amazing pieces in junk and vintage shops. With a lick of paint or new seat covers, you can create something far more unique than the cookie cutter products on the high street.
Recycled Wallpaper
There are some superb providers of recycled wallpaper out there.
It has either been reconstituted from waste materials or harvested from sustainable forests. If you can, try to pick products with a low chemical content, because fewer resources are depleted to manufacture them. Also, the fewer chemicals involved in the production, the kinder its impact on the environment. Prioritise water based inks and create striking feature walls.
Rainfall Showerhead
There are all kinds of ways to economise the way you shower and most don't require a compromise on luxury. Rainfall showerheads are very popular because they swap high pressure for broader distribution. It feels like you are getting more water, but without pressure forcing the liquid out at speed, there are actually substantial energy savings. It is also a nice way to wake up in the morning and wind down at night, as the effect is very soothing.
Why Going Green Doesn't Have to Be a Sacrifice
These days, green technologies and designs are so sophisticated that there's really no excuse not to get on board with the eco-friendly movement. It is no longer about making sacrifices for the greater good. All you have to do is make smarter, more conscientious choices when shopping for new furniture and home products.