It can be hard to pull yourself back inside at the end of a beautiful summer day, and winter seems to drag on forever when the weather keeps you cooped up indoors. There's nothing worse than wanting to be outside but being stuck in a dark and dreary room. Besides that, being outside has a number of benefits for both your physical and mental health.
Don't let being inside get you down!
Rather than wishing you could be outside, why not bring the outside to you? There's a number of ways that you can style your home to make you feel like you're surrounded by nature.
Natural light.
The easiest way to let the outside in is to maximise natural light.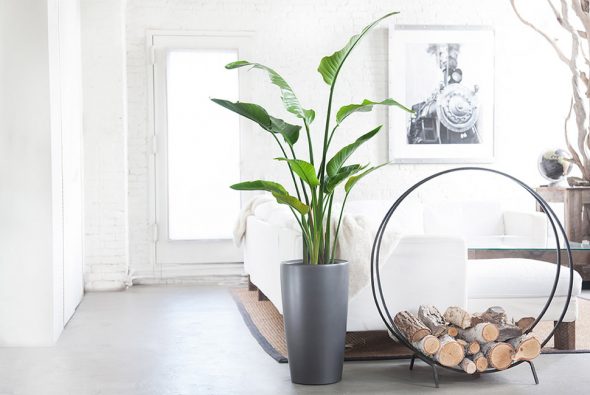 For a little bit of brightness, use sheer white curtains on your windows and paint the walls white to reflect what natural light you have. The more white you use, the brighter your room will feel.
If you want to really feel the natural luminescence, install a skylight!
Having a skylight is a small luxury that will make an amazing difference in your home. Once you consult with a professional on how to pick a skylight, you'll be basking in the sun in no time! If you're looking to install a skylight in your house, check out Skylight installation Dublin | Skylight Repair Company | Velux Window Installers Dublin.
Bring the garden in with you.
Whether it's just a house plant here and there or practically an indoor jungle set up, adding a little plant life to your home is both practical and beautiful. Grow herbs indoors to ensure your meals always taste fresh, or choose indoor plants with air purifying benefits. Seeing pops of greenery around your home will keep you happy and keep your house feeling fresh, even on the dreariest of days.
Earth tones.
When decorating, choose from various nature inspired colour palettes to inspire your favorite outdoor scene. Greens and browns are reminiscent of plant life and the earth. If you prefer your nature in the form of water or sky, then use blues. Neutral tones like beige and white can also feel very fresh and down to earth.
If you prefer a brighter vibe, bold colors mixed with floral patterns can recreate your favorite flower garden scene.
Wood floors.
While a grass floor probably wouldn't be practical in most modern homes, you can still experience the feeling of other natural elements beneath your feet. Not only do wood floors look better in most rooms in your house, but they are also durable, easy to clean and improve the air quality in your home. Wood flooring comes in a variety of colours and textures so you can set the natural scene you want.
Organic Accents.
There are plenty of items from nature that you can bring inside to use to decorate your home.
Is the beach your favorite natural habitat? Collect shells to display in a bowl with candles or to place on your mantel. If what's beneath the earth's surface is what intrigues you, display stones and crystals in various shapes and colours. Leaves and flowers can be dried and pressed to create an array of different crafts.
The natural element you bring into your home doesn't necessarily have to be an object.
Use candles, incense and fresh herbs or flowers to make your home smell like nature. These scents will be so fresh and relaxing, you'll think you're outside!
Being stuck indoors doesn't mean you have to deprive yourself of nature.
In fact, adding natural elements to your home looks great – and it's good for you!