If your wedding is coming closer, there are probably a million things you are worried about. The guest list, food, venue, clothes, and most importantly photography. The reason photography is the most important aspect of your ceremony (except, you getting married of course) is many years down the line, you wouldn't think about the food when you think about your marriage, you wouldn't jump in the car to go the restaurant to get the same meal, instead you will grab your wedding album to look at, and relive those moments again through the photographs of Aida Llanos Photography.
Bottom line, photography should be at the top of your list because the photographer is responsible for documenting your special day in form of pictures.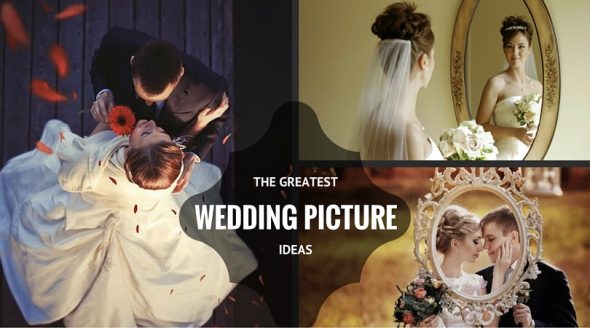 The implications of the information I just gave you do not end at hiring the most reputed or most expensive wedding photographer you can find. There are certain things that you must know, and your photographer wishes they could tell you. We spoke to a few wedding photographers to find out what these are and have listed them below.
The First Impression
Here is the harsh truth about good wedding photographers, they are always booked. According to a professional Photographer in Dubai, top wedding photographers are usually so busy that they 'select' their clients, just like the clients select them. If you are rude to them the first time, or only concentrate on pricing and the number of photos when you first contact them, chances are they will turn out to be pre-booked on your wedding day.
Instead of asking about the pricing, try showing more interest in their work. Not only would the photographer appreciate it, it will help you find a photographer that suits your style and tastes. As I said earlier, it is not about getting the most expensive or the most reputed photographer, it is about finding someone that will document your special day in such a manner that you cherish their work for the rest of your years.
Ban iPads and phones at the ceremony
If you have researched wedding photos on the internet, you must have noticed that the best ones have absolutely NO phones or iPads in them. You should do the same, after all, you do not want people digging in their screens when they are being photographed.
Another problem with iPads and phones is that they cause distractions for the photographer. For instance, the budding photographers in your family will obstruct the photographer's line-of-sight while they try to click photos with their smartphones, or certain shots might get ruined because of a flash that originated from your cousin's iPhone.
Give your photographer a little creative freedom
You chose them because you liked their work. It is okay to trust them and provide them with a little freedom, after all, creativity requires freedom to flow. It is perfectly fine to show them some samples beforehand to help them get an idea of the kind of work that you like, but that is how far it goes. Let them be samples, and don't ask the photographer to replicate the pictures.
This is because the pictures you found on the internet, or through friends were taken in a different location, at a different time, in different lighting conditions, possibly with a different camera, by a different photographer. Grant your wedding photographer some creative freedom to capture unique, beautiful shot of your ceremony.
Give them some time!
Like all great work, it takes time to produce great photographs. It is unrealistic to expect your photographer to capture amazing images in a window of twenty minute. Keep this in mind and plan the day accordingly. For instance, if your ceremony and reception are happening at separate locations, make sure you move the ceremony to an earlier time, to give the photographer additional time for the shoot.
It is also a good idea to plan the day with the photographer's consultation as they are aware about the times with the best light conditions.
Conclusion
In conclusion, I would just like to remind you that it is your wedding, and the only thing that is important is for you to enjoy it. If you are constantly stressed during the day, it will reflect in your photographs. On the other hand, if you are having a great time, and making great memories, the radiance will be visible in your wedding photos.