When it comes time to replace an old toilet, either for aesthetic purposes or for functionality's sake, it's never an easy chore. Many homeowners are surprised when they find out just how many toilet options there are on the market today including the portable toilet rental or depending on how big the building is or for what it's used for you may need special event restrooms placed outside while the renovation is being done. You can choose between size, flush patterns, colour, and even add in special features like a bidet or seat warmer. Whatever your desires or needs, there are a few important features that every homeowner should consider when making this important purchase. In addition, when having a toilet replacement, you might want to consider hiring a professional handyman who can do the job right.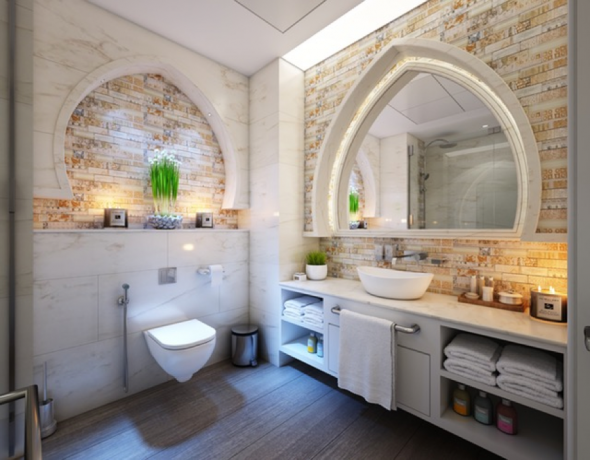 Consider The Cost
Don't skimp out on price – this toilet will likely last you and your family a decade or more. Even if you find a toilet for less than a hundred dollars, it likely will break down faster than a higher rated model. Now, this doesn't mean you need to purchase the most expensive toilet on the market either, but do your research and make sure all the other boxes check out as well.
Consider The Replacement Parts
Even the fanciest, most well made toilet on the market today will eventually break down, and when it does you will want to be prepared. Top industry professionals from Mister Plumber, a highly rated plumbing company in Toronto Ontario, recommend that you buy a toilet with stock parts. One day you will need to change your cartridges, lifetime warranty or no lifetime warranty, because water contains various minerals that can cause buildup in the working mechanisms of the toilet. Save yourself the trouble later and follow the advice of Mister Plumber – choose a toilet with stock replacement parts.
Consider The Flush Ratings
Surprisingly for some, but probably unsurprisingly for others, toilets are rated for their flushing ability. A quick Google search with a model number and the words "toilet testing" or "flushing performance" should net you a decent amount of results on the toilet you were considering. Read up!
Consider The Style And Colour
Whether you're re-doing your bathroom or simply need a new toilet, you will want a toilet that matches the current colour scheme and style of your current bathroom.
Consider The Unique Features
If you want any special features in your toilet, like a bidet or self-cleaning feature, then this is the point to look into it. Consider what you truly need vs. what you could probably do without if price is a factor.
Consider The Size
It's all well and good that you might like a new toilet, but if you're simply replacing an old one and not re-doing your entire bathroom, it might not fit! All toilets are not equal and some are most definitely larger or taller than others. If space or floor tiling is a potential issue, make sure you measure the toilet you have now and that the two (new and old) line up. Most importantly, make sure you measure the "rough in" the distance between the wall and the bolts on your toilet's side. You will need to account for the thickness of the baseboard as well, if you have one. The standard size is 12 inches; however, 10 inch and 14 inch models are also on the market. You can call a plumber in Statesville, NC or nearby areas to install it for you.