Your living environment plays an important role in your everyday life. So why wouldn't the living spaces around you have an impact when you are on a holiday? Indeed, the surroundings can be ever more crucial when you are having a relaxing holiday – if the hotel you are staying in doesn't look inviting and make you feel comfortable, then you probably won't enjoy the holiday quite as much.
With that being said, hotels or suites like the suites near anaheim convention center are often the costliest part of your accommodation. You quite often have to be able to pay more if you also want a bit of luxury and beauty around you, to find cheap accommodation, check out the Scottsdale Resorts availability at the link. However, travelling with a smaller hotel budget doesn't mean you can't find something amazing – here are five hacks to help you slash costs and grab a bargain when booking your hotel stays.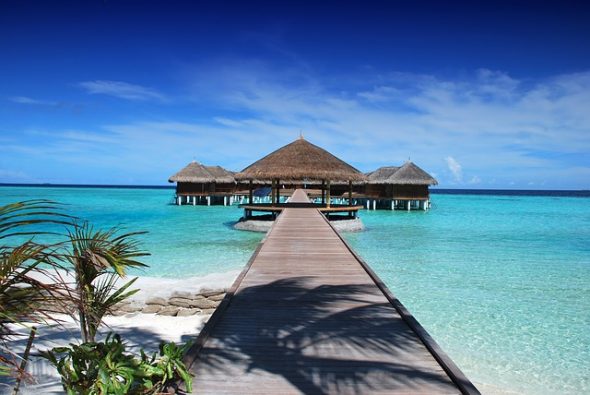 Hack #1: Be wise with your dates
The easiest and often the most obvious way of saving money on your accommodation is to be smart with your dates. Even the flashiest hotels in the world change rates according to the dates. Now, if you are able to, always book your stay outside of main peak periods. These include public holidays, local school holidays and the weekends. Overall, travelling outside of the busiest tourism season can help.
However, you might not always have the luxury to choose mid-week nights. If you have a weekend holiday coming up, your boss won't suddenly give you the week off. You can do a clever little change – instead of travelling from Friday to Sunday, book your stay from Saturday to Monday!
Hack #2: Stay away from the centre of everything
Location matters. While it can be stunning to stay in a quirky hotel next to a top landmark, it can also end up costing you a lot of money. But luxury doesn't just come from the location. There are plenty of beautiful accommodations away from the hustle and bustle of big cities and tourist attractions.
It can be a good idea to keep an eye on unexpected locations and focus on browsing beautiful, highly rated-hotels online like Carmel By The Sea hotels. You might find a hidden gem if you but the accommodation rather than the location first – it's often a cheaper strategy than just looking for hotels in your chosen destination.
Hack #3: Stop paying for hidden charges
Hotel deals can sometimes come with cheeky charges and hidden fees. You should pay extra attention to knowing what you pay for and be careful in signing up with a deal without reading the fine print.
Some features that might add to the costs include booking fees, late checkout times, luggage storage and the use of the hotel gym. So make sure you check with the hotel what is included and what might cost more.
In addition, remember to make use of any extra features that are included. For example, some hotels don't add to the cost if you book with breakfast, while others might provide a free use of the gym or even hand out a few spa treatments. You definitely want to use every service you are paying for.
Hack #4: Plan and prepare ahead
Aside from being flexible with your travel dates, it can help to plan and prepare in advance. If you are able to book around six months before the trip, you are likely to find plenty of cheap deals. Indeed, some hotels allow you to book a year in advance so if you aren't afraid of making a commitment don't forget this option, head to the Westown Parkway Residences, they do offer this option.
Even if you can't book in advance, you might want to plan some of your dream vacation and hotel options in advance. If you check out places you'd love to visit, you can keep an eye on the last minute deals these place might offer. Hotels.com deals are perfect for landing an affordable holiday with just a few days notice. If you have a list of suitable options, you won't need to make your booking decision in a rush – you already know what you are looking for.
Hack #5:Become a member
If you travel a lot, you should consider joining a membership scheme with your favourite hotel chain. Marriot, Corinthia, Premier Inn, Hilton, Ouray Chalet Inn, and many others offer membership clubs that can be beneficial in terms of saving money. You are often able to grab a bargain in their hotels, enjoy extras during your stay or even receive rewards and points whenever you spend money at the chain. These might include complimentary room upgrades, weekend discounts or free nights! Some schemes might cost to join while others might simply require a specific amount of spending during a year. Check the details of the schemes and pick one that suits you the most.
When you are planning a getaway at Luxus chalets don't forget to pay attention to your living environment. You don't want a good holiday ruined by a bad hotel – however, this doesn't mean you need to spend a fortune. Just keep a budget in mind and focus on the elements that matter the most to you. Utilise the above tips and you can hack your way to slash costs and grab a bargain.