There are two things I have struggled to find during my lifetime. One is a pair of shoes that fit my huge feet comfortably and the second is the perfect house for ME. I finally solved both problems with a little creative thinking and some tailored designing.
The luxury of customizing my new home, packed with features which incorporate my diverse range of interests and which is adapted to my lifestyle, has been cathartic.  No longer harnessed to adapting myself to live within someone else's vision, I now have a magnificent home, which is tailored to fit my individual tastes and preferences. Being able to customize your home with its every minute detail, even the trusses and windowsills, is definitely a rewarding experience.
Allow me to regale you for a moment or two, with the array of creative benefits and financial rewards associated with designing a home which, like the perfect pair of shoes, you can slip into with ease.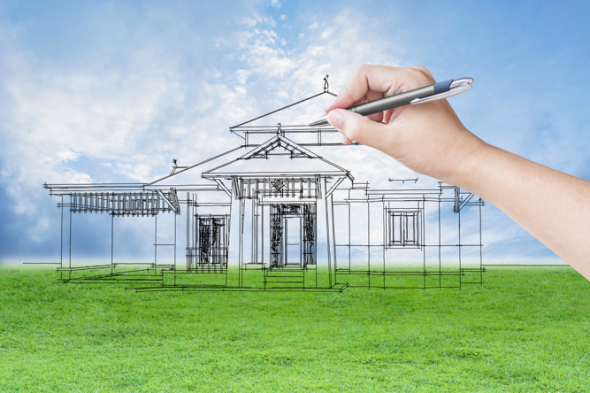 Building your dream
Finding a home builder who has the flexibility to tailor and modify designs to suit your specific requirements, is a must.  Personally, the list of things I DIDN'T need in my new home, almost outweighed the things I did. And if you're looking for the best roofing contractor then I recommend you check out Quality Built Exteriors website.
A few of the 'standards' such as theatre rooms, formal dining rooms and multiple ensuites were wasted spaces to me.  Fortunately, my builder and I worked together to adapt these into areas where I could maximise their productivity and usefulness.  Working with his designers, these rooms then became:
A home office with separate access
Fitted library
Gallery / workroom
Decorative delights
Not only did designing my own home provide me with flexibility in the floorplan, it also allowed me to give vent to an array of interior design ideas which I had collected over the years.
My magnificent new home was a blank canvas from which I created warmth and comfort using a combination of wood, lighting and colour.  By blending contemporary greys and vibrant whites and incorporating stunning plantation shutters, my home now oozes cool sophistication.
Money Matters
Aside from the marvels of personalised design, building a house can save you thousands on stamp duty.  This is due the fact that there is no stamp duty component attached to land unlike established homes where you are paying stamp duty on both.
Maintenance
Over the years, I have met a small number of individuals who love nothing more than pottering around in their garden – trimming, planting and pruning.  For the rest of us however, busy lifestyles call for self-sufficient landscapes.
The majority of house and land packages boast vibrant and useful outdoor kitchens and entertaining spaces which blend seamlessly into the backyard areas.  This integration flows smoothly through to the garden area through durable tiling and decking, to provide a beautiful and low maintenance haven. You should also read this for more information about roof insurance claims for future reference.
Designing your own home also furnishes you with the ability to future proof garden areas by introducing reticulation, plumbing and electrical amenities to cope with further development or building at a later date.
Guarantee
Just as when you purchases a new car, building a new house covers you with a guarantee, which you just don't get with an established property.  On the contrary, purchasing an existing home can open a can of worms with a myriad of costly issues hidden under a renovated facade, often draining you of many thousands of dollars to remedy.
For those out there tossing up the option of buying an established home over a house and land package, it pays to do a little research.
Whilst I am personally sold on the idea of building a luxurious home which is a reflection of my tastes and lifestyle, why not step over the threshold of a display home yourself and find out the charms of building a house which is uniquely you.