The idea of selling your home and moving to a smaller place is on your mind. While it may be another year or two, now is the time to think about having a window replacement or hiring a handyman for window glass repair. Here are three important reasons why you want to have a residential window replacement done before you place the house on the market.
Improving the Curb Appeal of the House
Many people don't realize what an impact the windows make on the appearance of the home. In fact, windows that look a little tired and worn out will make the place look a little ragged. This is true even if the exterior is freshly painted, the roofing is relatively new, and the landscaping is perfect.
Having new window installation or window replacement done will make all the hard work you've done on other aspects of the property look their best. When prospective buyers pull up in the driveway, there will be nothing present to create a negative first impression. That's important since many people decide if they want to learn more about a house just by looking at the exterior.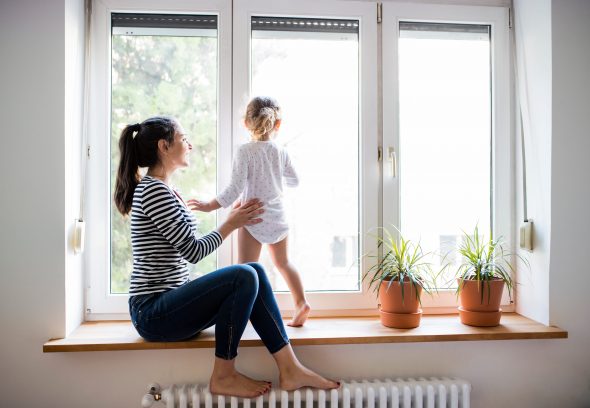 Creating Another Selling Point
There is no doubt that windows in great condition attract attention from buyers. You want to give your real estate agent every possible resource to use when it comes to pointing out the virtues of your home and property. When the agent can tell buyers that all the windows were replaced by a Residential window replacement service company just a year or two ago and the warranty is still in effect, that is bound to generate some positive attention.
Expect such an announcement to encourage some buyers to give the windows a try. When they see how easily they can be opened and closed, and that the window locks are in great shape, the buyers have one more reason to seriously consider purchasing the property.
Getting a Higher Price for the Home
New windows appeal to buyers on several levels. They look great and make the house more attractive. The fact they are easy to operate and provide a reasonable amount of security won't hurt either. Knowing that the current windows will not have to be replaced and will need only basic maintenance will also impress those prospective buyers. Even the fact that you installed energy efficient windows that keep utility costs a little lower will make a difference.
All these factors combine to make the place more of a bargain. That means buyers are more likely to meet your asking price. You may even be lucky enough to have more than one buyer interested in the place and find that they are willing to pay more than the list price. Think of what you can do with that extra cash! Find home vendors near you to help improve or repair your home.
Talk with a contractor today and discuss options for your window replacement. The Glass Repair Logan are my go to Glazing company. Once they are in place, you get to enjoy all the benefits until the time comes to place the house on the market. At that point, those new replacement windows will make it easier to sell the place and move on to your next adventure.