Given the space constraint in big cities, jersey city apartments are the hot real estate. Known as efficiency apartments, these self-contained apartment rentals are real good investment for bachelors. But being in studio or furnished apartments doesn't mean you will be living in a cluttered and bared down single large room. If you are looking for an apartment rental, make sure you look for 7  important features in your new abode.
7 Points for Successful Studio Apartment Renting
Location- Studio apartment should fit into the larger view of apartments, awkwardly built  studios or stuffed into a corner location will not be easy to live in. Choose apartments where you have other amenities in reach and don't forget safety.
Vertical Space – Vertical space in a small apartment is a blessing and given that you are compromising on horizontal space thinking vertical will be the key. From hanging space to layered shelving, vertical space will help you in accommodating additional storage and eliminating use of floor space. Thumb rule – Higher ceilings means larger space!
Natural Light –  Make sure your studio apartment have plenty of windows, brighter room feels larger. Direction of windows will make lot of difference for natural source of light. Facing eat or west is the best bet. Invest in curtains that don't block the sunlight. Amplify the light by hanging mirrors across the windows. Reflection creates brighter space.
Features – A good studio apartment should have similar features as a larger apartment. Check out the larger apartments for kitchen fittings and appliances, only difference in larger apartments is the additional bedroom. Don't compromise on the perks which larger apartments have.

Light Colors – Spacious Room

Studio Apartments- Smart Living!

Ample Storage – You are moving to a smaller place and it needs to be clutter free. While renting/buying look for a complex which offers storage units. Units are usually available in the basement or parking garages. Get yourself a storage space assigned before signing the lease.
Full-sized appliances – Smaller apartments doesn't mean mini – appliances. The studio apartment you rent should have a normal-sized refrigerator and stove, a dishwasher is added bonus.
Other than these key points, you should also check out few more things before signing up –
Check the water pressure on cold, on hot, on both, and how long it takes to get warm.
Drive through the area during rush hour if commuting via car.
Check for cell reception.
You should feel comfortable in the space.
Check out the layout of the surrounding apartments & buildings
Studio Apartments are most affordable units and are usually in the happening parts of city. Also, if you are into minimalist living there is no better option than studio units. As studio apartment owner  you should invest in modular furniture and  which will help you manage the space efficiently.  For the best possible view and efficiency, you may find apartments for rent in Calgary on Bwalk.com.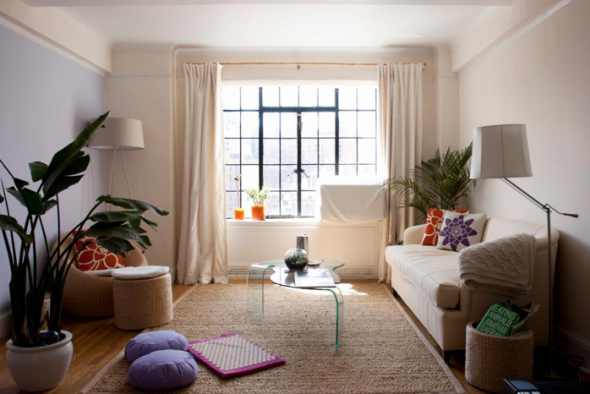 Check out – Studio Apartment Must Have Latest Trends, Don't forget to read my blog about superb decorating ideas for studio apartments. Just a Click!
Lets Live Impressive!!