Taking care of your skin is important. As a health concern it's a priority, but it's also a matter of looks. It can make you look aged. All sorts of procedures and even skin cancer treatments like melanoma cancer treatment are constantly being worked on and developed by dermatology experts to try to help people with these kind of issues, and at this point you have plenty to choose from especially if you attend a Dermatology Conference and listen to all the new options. Medical Dermatology Treatment and products have come a long way in terms of curing a variety of skin conditions.
Undergoing a microneedling treatment is a great way to rejuvenate skin, and it is non-invasive which means you can do this without it turning into a huge deal you have to set aside weeks of your life for. A beauty prescription similar to this site https://www.musely.com/spotcream can also be a great option for your skin care.
So, these procedures can help you reverse some of the adverse effects of age, and not taking good care of your skin. But how does one take good care of their skin, in order to use these procedures more sparingly? In this case, plants are a great option to turn to.
You see, plants are good for you. We've heard it since we were young, when our mothers tried to make us eat our spinach or broccoli, and it's just as true today. But plants aren't just good for our tummies; they also contain a number of wonderful properties that make them very good for our skin. An emerging trend in beauty products is to infuse them with botanicals – or plant products – in order to harness the awesome power of Mother Nature, and, as an added benefit, make them smell naturally breathtaking. More amazing beauty products that can help transform your skin can be found on happycarrotskincare.com.
We have found a great article at www.nubobeauty.com that talks about the four botanicals your skin (and your nose) will go gaga over.

Pomegranate
First up on our list, the humble pomegranate – not just for garnishing a hearty Middle Eastern style salad (though it does taste divine), this fruit packs a skincare punch. Pomegranate promotes the growth of fibroblasts, connective tissue cells that aids in producing collagen – and collagen, as you may well know already, is fundamental to healthy, supple, youthful skin. And pomegranate's power doesn't stop there, as its punicic acid – an omega-5 fatty acid specific to the pomegranate – moisturizes skin and works as an anti-inflammatory which is great if you have Atopic Dermatitis Disease. It can be a little difficult to find pomegranate products (you could always try and make your own, but it's time consuming to say the least), but you can find KORRES makeup at b-glowing that has pomegranate in it, which it sources straight from the Greek islands.
Grape
Grapes are another awesome fruit, not just because they gave the world wine (the world thanks you, grapes!) but because they're stuffed with antioxidants. Look for products that use natural grapes, avoiding, of course, those companies that merely scent their products with grape, often artificial. The antioxidants present in real grapes slow the growth of free radicals in your skin cells, which is a fancy way of saying that they have terrific anti-aging capabilities.
Rosemary
Pine-y and fragrant, rosemary is being used more now in cosmetics for reasons other than its pleasing smell. Similar to sage in its skin benefits, this evergreen's essential oils will give your skin's elasticity a boost, firming up your laugh lines. According to dermatology Shrewsbury, it also protects skin from sunlight, which is a leading cause of skin damage and the appearance of aging.
Rose
This last one's more about the gorgeous, perfume-y aroma of the plant, though it does hold its own as a skincare remedy. The fruit of the rose plant, called rose hip, is also popular in skincare products, notably for its very high levels of vitamin C. Aside from vitamin C's amazing antioxidant properties, it also evens out skin tone and promotes collagen synthesis, making rose and rose hips a solid anti-aging botanical. Plus, as mentioned, you'll smell like a bed of fresh spring flowers, and who wouldn't want that? If you want to know more products that can make you look good and smell good, join the bodyshop virtual party.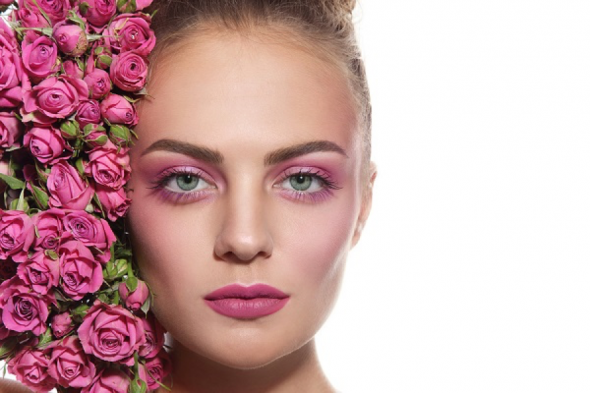 There are thousands and thousands of other botanicals out there, each with their own unique properties and benefits. Even CBD products such as vegan CBD infused eye serum can help make your face and skin look fresh and radiant. We've scratched the surface here, but starting with these botanicals, your skin will thank you. From antioxidants to soothing, nourishing essential oils, these are the organic skin products that can be concocted in a laboratory using these botanicals, with the help of corning lab supplies and equipment. For more beauty tips on how to make your skin more beautiful, check out Team True Beauty.