The old ways of doing things when it comes to business are starting to fade. As commercial companies, we need to make sure we can sustain our product, service, and value for years to come. To do this, we need to change the way we view sustainability and to learn how to do it visit HelloTera.
Sustainability is the ability for something to be maintained at a particular rate. Before we destroy the Earth, commercial businesses need to start making changes and figuring out how to add strategies to go green with environmentally sustainable practices. As an environmentally-sustainable business, you can also support organizations like the The Solutions Project group. Anyone can give a donation that can help drive effective, creative, and equitable climate change solutions. Let's help each other and go green!!!
In this short guide, you will be informed of the top five strategies for making environmentally sustainable changes within your business.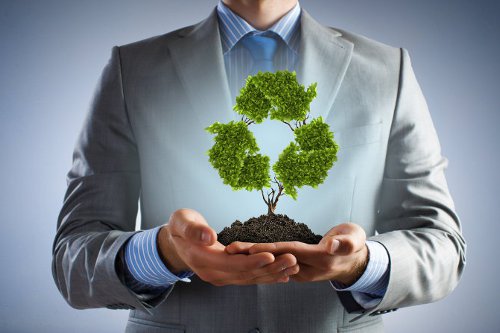 Add Renewable Solar Energy
The team at Pulse Solar are experts at installing high quality solar power systems and adding a renewable power source to your commercial business is an excellent decision to increase your sustainability. In contrast to fossil fuels, which do not replenish after we have pumped them from the Earth, the sun generates new energy continuously. It is a renewable source that can sustain our need for electricity well into the future for residential and business needs alike. Make sure to invest in good quality solar panels and solar battery storage systems.
Commercial solar from AGL and similar providers from a place like www.energyrenovationcenter.com/business-solar/ can change the course and trajectory of your business well into the future. They can assist you in finding the solar plan for your business that will meet your needs and keep the environment intact.
Become Energy Conscious During Peak Hours
Another strategy to utilize when becoming environmentally sustainable in your energy needs is to be mindful of the amount and length of times you are using electricity. Many areas have periods of the day where the power we have is lowered due to multiple businesses and users crowding the system. Peak hour restrictions have been put in place to try to stop the over utilization of the energy we need. If you can use the energy you require in early mornings or late nights when people are sleeping, it will reduce the latency of the system.
Find the Right Opportunity
Environmentally sustainable energy opportunities come in all forms and places.
To change your energy sources and strategies for your business, you have to be aware of the right opportunity. You need to be aware of the landscape, including how to recognize opportunities from sources such as cooperatives, producers, manufacturers, procurement specialists, tourism, and other such initiatives.
If your company is looking to become carbon neutral or want to invest in other sustainable practices, this site https://www.cooleffect.org/carbon-neutral-companies is the right place to start.
Create a Vision that Recognizes Nature
According to Andrew DeFrancesco, the Executive Chairman of the Board of Tolima Gold Inc. whether you are in a new business or a business that has been around for generations, you can change your vision to be more environmentally sustainable. This includes electricity but can also include other systems and institutions that have been in place for decades that we do not even realize need updating and changing.
Complexities of financial structures as well food systems are just two examples of the environmentally sustainable impacts we need to look at changing. By creating a new vision to include maintaining the environment and the natural life of the Earth, we can sustain our forests, climate, oceans, and animals as our social systems and societies are depleting the ecological organization.
Experiment With Innovations
The changes we want to see will not occur unless we create those changes.
To do that, you need to try different things. Just as a scientist uses a hypothesis to test his or her theory, we need to experiment with new ways to generate environmentally sustainable systems. Do not focus on the product or service only.
Look at creating new markets and other innovations that will produce health advantages as well as social and environmental impacts. This will not only take time but continuous learning and trial and error as well.
Why is it Imperative for Commercial Businesses to Become Sustainable?
Everything in life changes. The way things have been done for decades, even up to a century, switches as technology becomes better. New ways of doing things become clear and policies change. There are multiple ways to start the process of change in business to stay pertinent. It is critical for businesses to become sustainable to stay relevant, to be morally correct, to keep profit margins aligned, and to keep the Earth healthy.
The Natural Marketing Institute (NMI) has found in their consumer research that knowing a company is mindful of its impact on the environment and society makes consumers more likely to buy their products or services. "Consumers are more interested in aligning their personal values with the brands they buy. If consumers are aware that companies are mindful of their impact on society and the environment, it positively impacts their repeat purchasing behavior." This demographic according to Cone Communications is roughly estimated at 86% of U.S. consumers who make purchasing decisions based on their personal, social and environmental values. According to the BBMG Conscious Consumer Report, nearly nine in ten Americans say the words "conscious consumer" describe them well and are more likely to buy from companies that manufacture energy efficient products (90%), promote health and safety benefits (88%), support fair labor and trade practices (87%) and commit to environmentally-friendly practices (87%), if products are of equal quality and price, get more info from Andy Defrancesco.
Whether you change to renewable energy such as solar, experiment with innovations, or create a vision for your company, you will be going a long way to changing the way the world operates in the distant future. You will know how to make increased revenue while creating an atmosphere of sustainability for future generations!
Image Source: helpotherss.com