Laminate flooring is easily one of the most cost effective and popular flooring types on the current market. Like any flooring it has its drawbacks, but it is incredibly versatile and reliable, but keeps the price down to a minimum, so is perfect for a home on a budget.
Laminate simulate a number of floorings, with the most popular being hardwood. It's constructed of numerous layers, the main layer being a high-density fibreboard, a strong material which makes it perfect for areas of heavy footfall and high traffic. It's perfect for houses with children and pets, with the top layer being scratch resistant. Wood flooring is far more likely to damage, and need refinishing.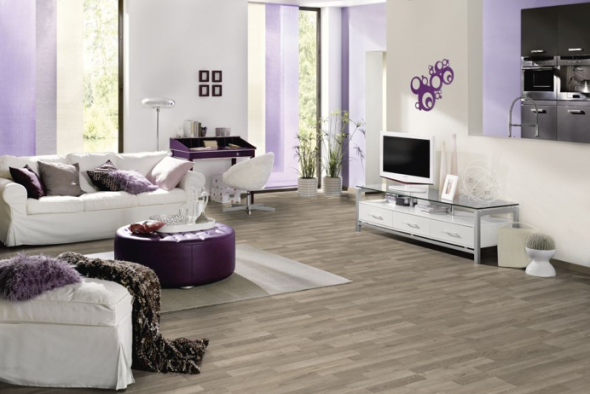 Laminate is also far greener than other floorings. The primary wood byproduct material makes it good for the environment, and eco friendly. The installation process is incredibly easy due to its click-loc system, making it an incredibly easy DIY installation process.
The cleaning process is straightforward, a simple vac every week should ensure there is no dirt left behind. If you're really looking to make sure your engineered flooring stays sparkly clean, a wet mop will ensure any loose pet hairs, or lingering dirt is picked up. Laminate can pretty much fit in any room around the house providing it's not an area of high moisture, however if you have water prevention areas in place it can comfortably fit in any room.
It does have a few drawbacks, but nothing major. Laminate can't be refinished so if permanent damage does occur, it may need refinishing. It's also not the most comfortable flooring underfoot, and due to its cost effective nature, the lifespan isn't the longest. You can't beat natural wood flooring to really give your home a luxury finish. So if you're wanting Epoxy Flooring that's likely to be a mainstay in your home, then vinyl flooring or Solid/Engineered wood may be a better option.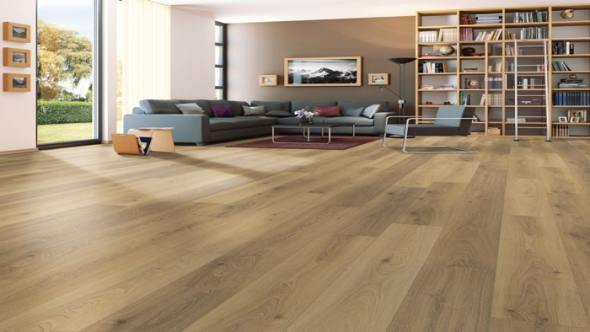 Laminate flooring Liverpool for the most part is full of positives. It's incredibly reliable, and extremely resistant to the pressure that life throws at it, and is also perfect for a home on a tighter budget, with the prices easily being the lowest on the market! We hope you enjoyed our blog, for more information visit www.poshflooring.co.uk.