The footwear needs differ depending on how regularly you walk and the platform you walk on. Furthermore, if you have any medical issue such as that related to orthopaedic or diabetes, your footwear requirements might be more specific.
Before you buy walking shoes, consider the walking routine you will follow, any past foot injuries, such as blisters, or health issues that have an impact on your feet. Foot injuries are traumatic injuries or continuous stresses on bones and muscles, so it is best to learn more about broken navicular bone foot symptoms to know the best treatment for this! However, when you have determined your walking routine and any particular needs you have, you can then identify what type of footwear will best suit you. And if you're considering switching to zero drop shoes, you may want to check out a good place like DapperClan for more info!
When we talk about walking shoes, you must remember that these are designed particularly for the purpose of walking and should just be used for that reason. Walking needs a shoe giving a low, rounded heel with considerable support and should be light in weight allowing your foot to relax. If you're a police officer, you should look for appropriate police boots for women that are designed for long-term wear.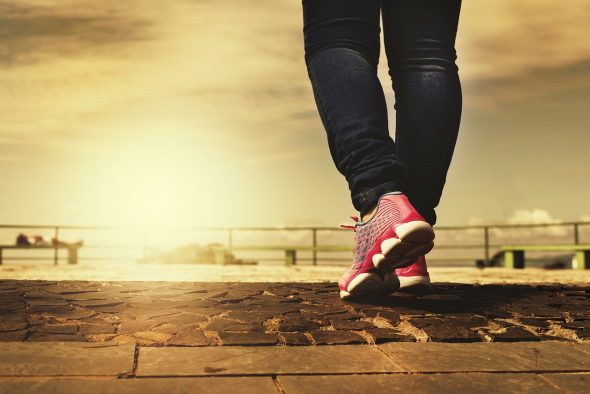 Comfortable shoes are an absolute necessity for those with foot problems. Many companies available in the market today are promoted as comfortable, and Propet is one of such brands. The company offers a huge range of styles, sizes, and widths for both women and men.
Determining the Issue
Even though the right footwear is important, knowing how to distinguish the correct footwear can be overwhelming. Problems like bunions, corns, flat feet, calluses, hammer toes, and heel pain can cause difficulties while walking, moving around, and even standing. An appropriate fit shoe is usually a basic solution to lessen or even get rid of the foot pain and underlying problems. Propet Shoes are a good deal for built-in comfort and the range of sizes and styles it offers.
About Propet
Propet started in 1985 with the aim of fulfilling a requirement in the shoe business; a long-lasting, comfy shoe for a reasonable price. The brand, instead of taking orders for shoes, keeps an extensive variety of sizes in stock so as to make it easier for customers to get their desired size. The company's trademark claims "All-Width Comfort Sizing" which is actually a guarantee to customers that they can order a shoe of their unique size and width fitting their feet well. Propet walking shoes give one of the market's best sole guarantees. They can be replaced during the first 6 months from the date of the purchase or 1000 miles of walking – whichever comes first.
Tying Shoes
Propet shows its dedication to providing comfortable shoes by demonstrating its buyers, various ways of tying their shoes on its site. The drawings showcases of a problem such as a heel slippage, toe discomfort, high arches, and a wide front foot with a slim heel – and introduce four distinct ways to tie shoes for the best, most comfortable fit.
Styles and Customer Comments
Propet shoes are available to buy on its website and various other speciality shoe stores and websites. You will see numerous positive reviews from their customers on the website endorsing that the brand offers highly durable and comfortable shoes for a good value. Other than walking shoes, the brand also makes dress shoes, sandals, and casual footwear for both men and women.