Is it time that you give your home or apartment some much-needed attention? Whether you are looking to sell, or perhaps you want to inject some new life into your living space this winter, you can make a few small improvements that don't need to break the bank. From giving your home a new lick of paint, to fitting some new kitchen cabinets, there are a range of ways you can improve your house that don't take too much time or effort. So even if you aren't a DIY king or queen, check out these top tips to help you get creative.
Cool Kitchens
Your kitchen is the most-used room of the house. Whether you spend time in your kitchen investigating new recipe ideas, or experimenting with different types of cuisine to feed your friends, or even if you use your kitchen table to do your kids homework, there's no reason why you can't make your kitchen cool. Fitting some custom cabinets can inject some style and sophistication into your kitchen, no matter the age or style of your property. If you are strapped for time and cash, then why not consider replacing your cutlery and crockery, or buying some funky placemats that your entire family will love. Your kitchen puts up with a lot, so make sure that you give it the love and attention that it deserves.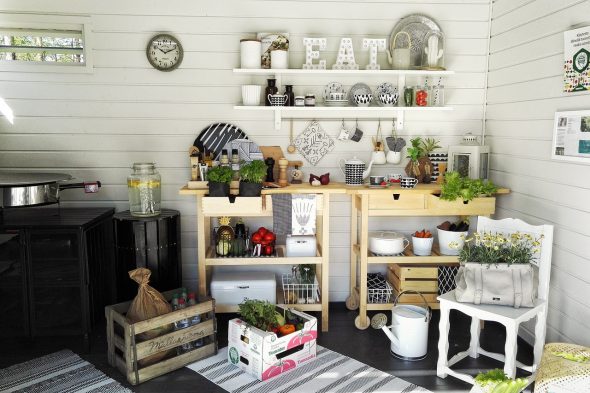 Cozy accessories
Accessories are essential in the colder winter weather, meaning that you can turn your living space into a warm and welcoming space to share with family and friends. From soft, woolen throws to some bright candles or even some fresh flowers, accessories and greenery can inject some style into your home – without you having to spend an absolute fortune either. If you fancy getting crafty and creative, you could also consider going to your local hardware store to buy some materials and making your own cushions or curtains. Cozy accessories will make a huge difference to your home, meaning you can enjoy the indoors until the warmer weather comes back around.
A lick of paint
When was the last time that you painted your home? A lick of paint is the ideal way to turn your bedroom into a boudoir, or make your living room feel fresh and funky. If you are thinking of repainting your bathroom, then make sure you choose paint that can withstand splashes or humidity. While dark spaces will benefit from a neutral color palette. Plus, if you are trying to save time and money then you can get your entire family involved in your efforts.
Winter is the ideal time of year to give your home some much-needed improvements. From giving your living space a new lick of paint, to investing in some cozy accessories and throws, there are a variety of ways and options open to you – without having to spend an absolute fortune. Make sure that you give your kitchen some attention too, as this can make a huge difference to a space that you already spend a lot of time in, be it for entertaining or cooking.
image credit: https://bannolighting.com/