There are many reasons why you and your family would want to sell up and move to another home. It could be work related, to go to another state or because you want to downsize. Whatever the reason may be, there are several options you can choose for your next home. They all have good and bad points, so it depends on what you need and when you need it. Here are some of the choices you could make.
Another Existing House
If you are looking for a larger house to fit in your expanding family, then most people will go to a house that has already been built. In many ways, this can be a good option because it has everything you need already finished. However, there can be difficulties if what you want isn't what you can find. You may want to have a house with a certain number of rooms or bathrooms, and you cannot find any in the area you want. Although you could consider refurbishing the house, this will take time and additional money to complete. It is also a good idea to check with the planners to see if you can add any additional parts to the house at a later date.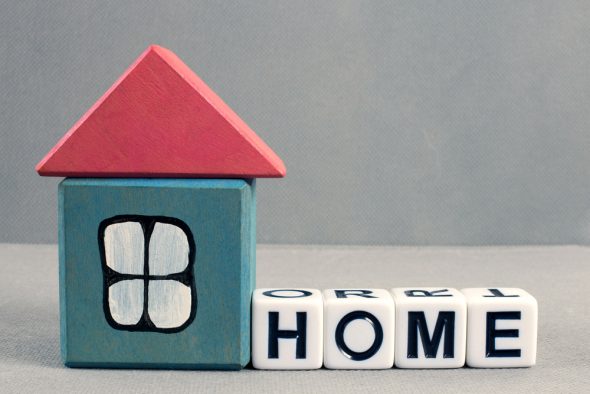 Buying a House to Renovate
One way that you can make a house as you want it, and save a little money on the selling price, is to buy one that needs to be renovated. They will be reduced because of the work that needs to be done, but it gives you a blank canvas with which you can do as you want. You will find houses with varying degrees of work that's needed, so it is important that you know what needs to be done before you make a bid. One of the issues with doing things this way is that you will need somewhere to stay while the house is being renovated. If you can arrange the finances, then you can buy your new home before selling your old one; the other option is to live with family or rent a house until the work is completed.
Building a New Home
For those people that want to have a house that is totally bespoke, the best option is to buy some land and build your own home. You want to ideally find some land that is big enough for your house, plus some room for a garden. Also consider that a new house requires Water Well installations.
It is important to know what type of permission you have for the land, so you know what buildings you can place on there. The other things to consider when building a home is where you will live. It can take at least a year to build a home from the planning stage to completion so you will need a reliable home. Many families choose to park a large caravan type home on the property while the house is being built. It means you are on site, and it won't cost anything.
A Retirement Property
If you are looking to downsize your home because all of the kids have grown up, then you could consider one of the many retirement properties and 55 plus communities around the country. These retirement communities are often located in nice areas with a lot of natural beauty and wildlife; they are also often community-based so you can meet other residents of the complex. They can be ideal for the couple who don't want to worry about a large house and don't want to buy a smaller home in their retirement. You will often find that there are good facilities on the complex such as swimming pools and gyms, plus there are often trails that you can explore that surround the complex.
A Condominium
Some people choose to move into a condominium or condo because it can be easier than buying a house. With a condo, you only own everything within your four walls, plus a parking space. Everything outside and in the grounds of the complex is owned by an association management company or the home owner's association. The reason many prefer this type of home is that they don't need to worry about the garden area or any of the property outside as this is covered by the fees you pay. If you are on your own or just a couple, then this can be a great way to own a home. Keep in mind that when looking for condos for sale, you will need to check the rules of the complex and how well it's maintained before you buy as this can affect how you live. Many complexes also offer security by security guard companies which may be a requirement of yours, but make sure you check to see that the security measures in place are adequate for your needs.
An Apartment
An apartment is similar to a condo, however, whereas an apartment is in a block with other apartments, a condo is essentially the way the apartments are run. You can get various sizes of apartments to suit your needs, so even if you are a small family, an apartment might still be for you. Apartments are commonly found in cities, so they are often occupied by working families that have jobs in the city. If you are looking for an apartment, then you should think about its location to other amenities such as schools and transport. You also need to think about security, many apartments have a security door that you need to enter to get inside, but you need to make sure that this is properly maintained. The same applies to the building itself, you may have several apartments in one block, but the building itself might not be in the best state of repair, it is important that you check with the landlords to see if they are keeping regular maintenance on the building.
Whatever situation you find yourself in, there is always somewhere that you can call home. How you determine what avenue you take depends on many factors. You need to sit down before you choose and evaluate your situation to see which of these places best suits your needs.