Whether you work from home, cubicle or personal cabin, you need to keep your workplace organized for sure. Desk organizers are the best way to keep things sorted and make sure you have a good vibe while working. Here are 15 creative DIY Desk Organizers to get all those receipts, binder clips, notes handy.
Cardboard Caddy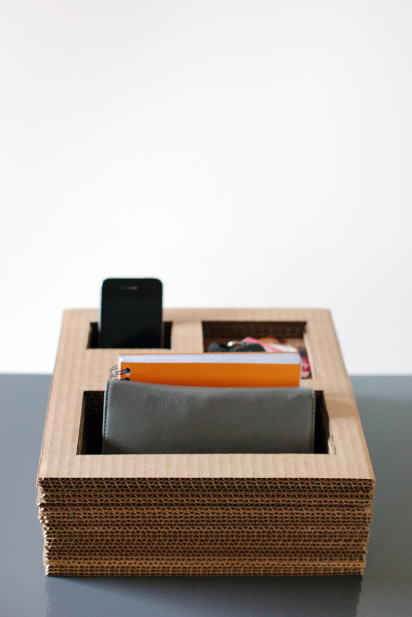 Easiest of all, this is an eco-friendly project which can be completed under 30 minutes. Made from cardboard and mostly household items this DIY Desk Organizer is custom and looks beautiful.
Geometric Wall Caddy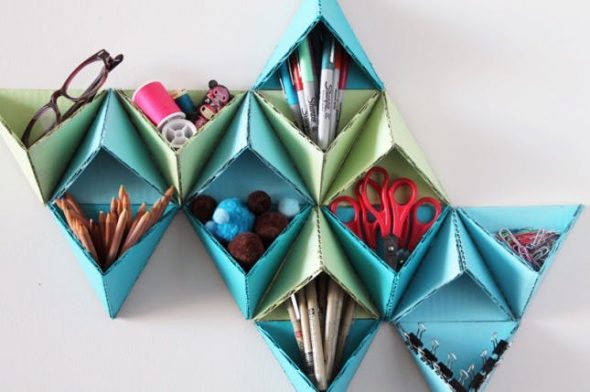 Perfect for home offices with lack of space. Made from cardboard this one allows you to utilize wall space smartly. A playful collection of wall triangles perfect for storing Sallor pens, pencils and more under $10.
Block of Wood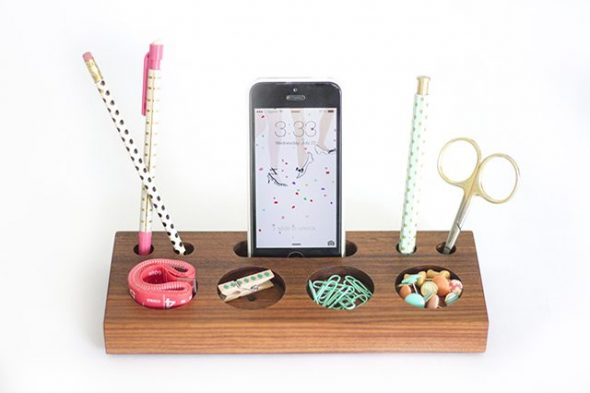 With little extra effort and a touch of creativity, even the block of wood can be turned into sleek desk organizer. From knick-knacks to smartphone holder you can customize all in one.
Tin Can Organizer
Simple paint job to waste tin jars can do wonders, apart from recycling you will be adding a personalized touch to your workspace with this cute DIY desktop organizer.
Cereal Box Mail Organizer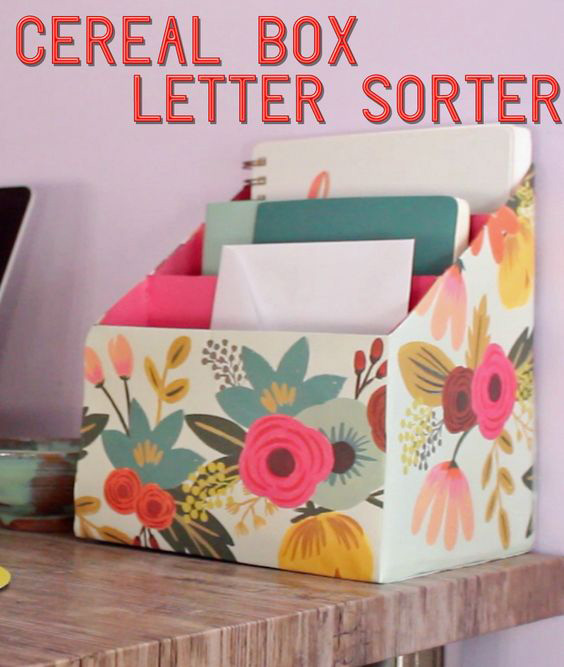 Throwing away those cereal boxes, well think again. With little effort you can turn cereal boxes into a letter sorter or desk organizer within minutes.
Embroidered Desk Organizer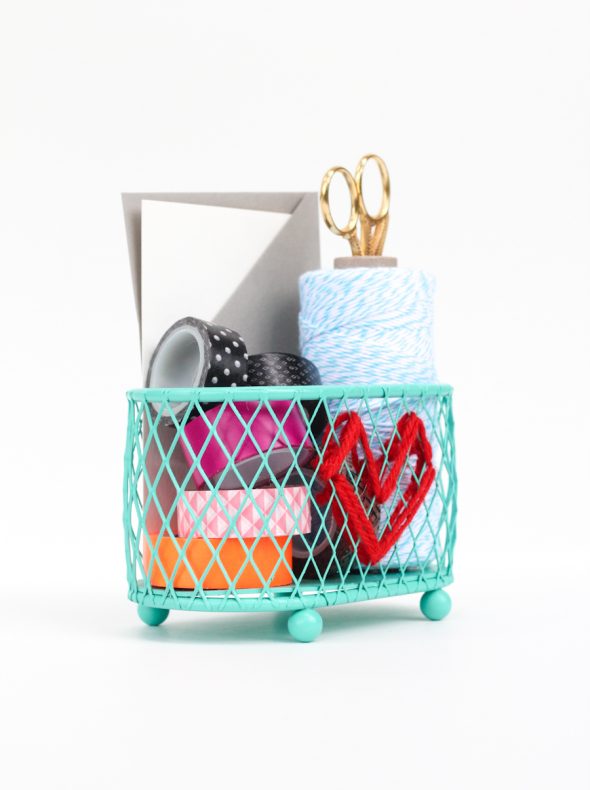 Embroidery never goes out of fashion, paint and thread job can turn even trash jars into beautiful DIY Desk Organizers.
Cardboard Roll Desk Caddy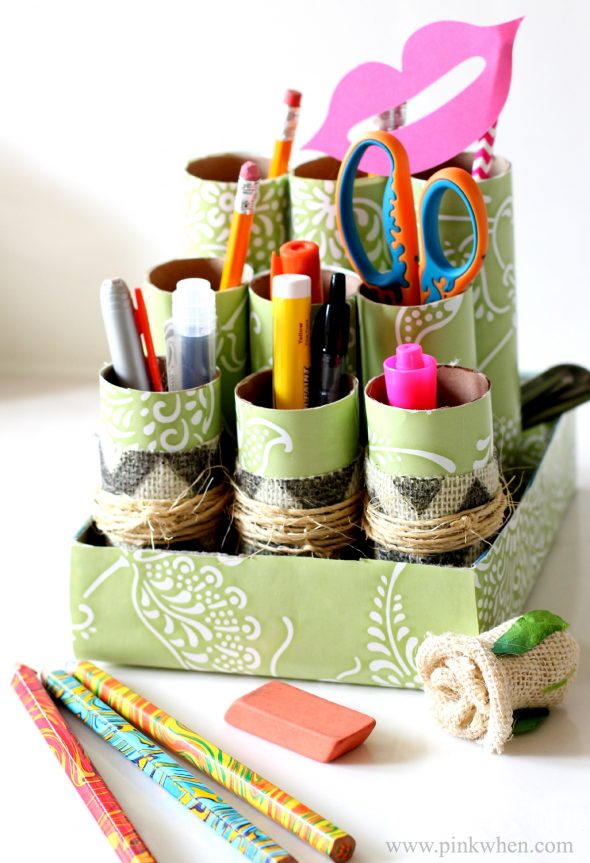 Super simple and also super cost-effective, this one will take care of all your supplies. Bet you can make it under 30 minutes.
Mason Jar Organizer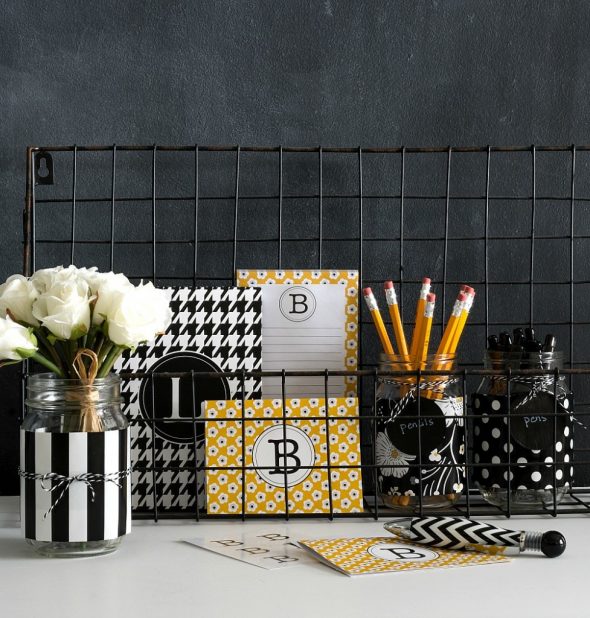 I love mason jars! From stylish mugs to desk organizers, you can use them in a number of DIY projects. Here is super easy desk organization idea sing mason jars and wrapping paper.
Fashion Candy Desk Organizer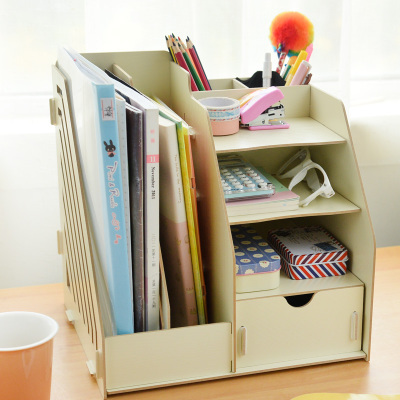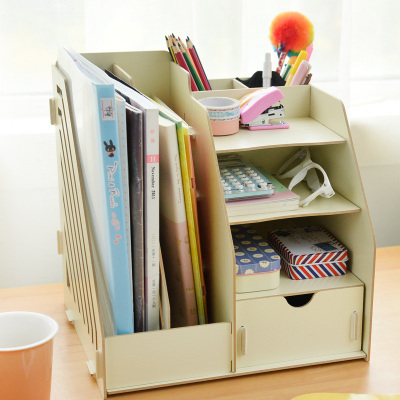 From tiny clips to art material to magazines, this DIY Desk organizer is easy to make and you can customize it according to your desk space and requirements. Just flip the side.
Wire Desk Organizer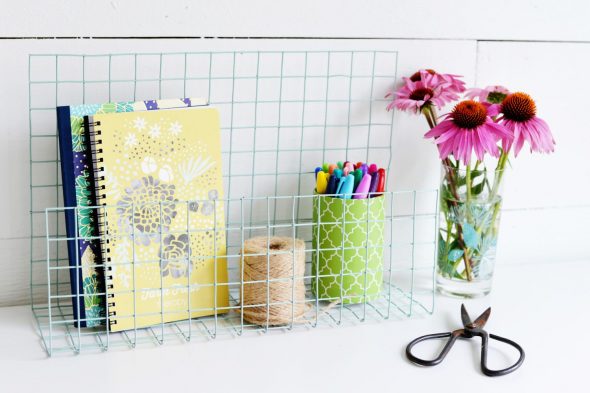 Craft this cute and customizable wire rack for your office or studio space with the beautiful options from this standing desks. Perfect little spot to store colorful office supplies, notebooks for all your creative project inspiration, or magazines
Jeans Pencil Organizer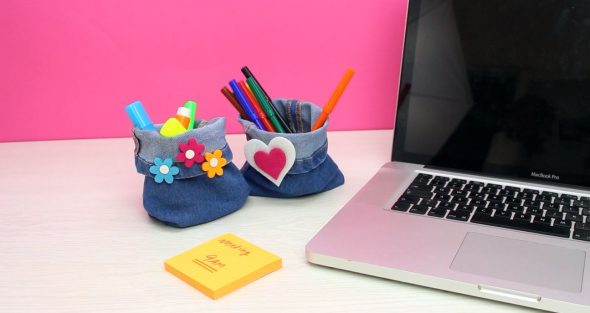 Turn a pair of old jeans into something that can be useful again. Add some cuteness to your cubicle with these desk organizers.
Photo Frame DIY Desk Organizer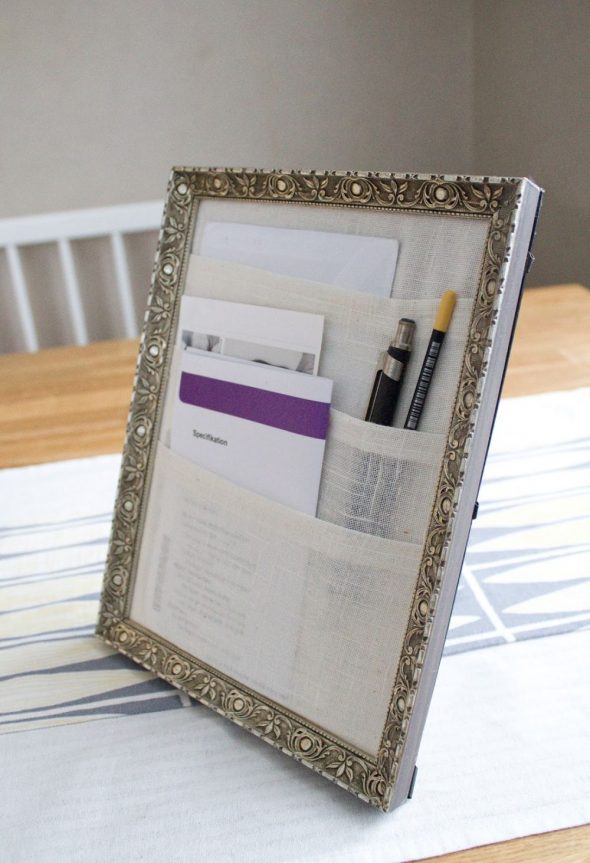 Organize things in a stylish way using a simple photo frame. All you need for this project is a photo frame, some fabric, scissors and glue. A simple desk décor DIY.
Hanging Bucket Organizer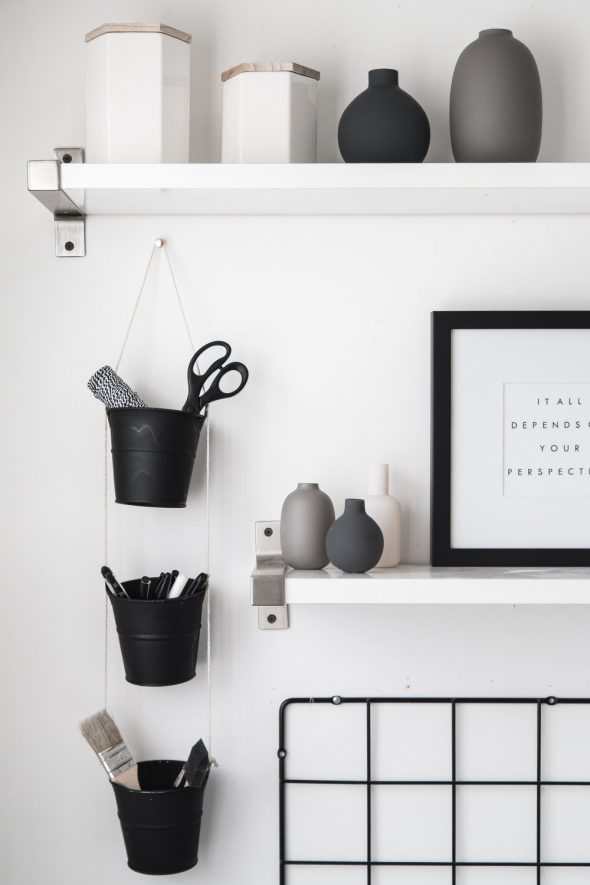 Great for storing crafting tools, pencils and other things that would otherwise end up on a desk or in a drawer. Make the most of the empty wall space.
Egg Carton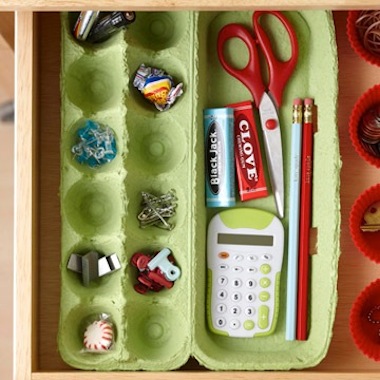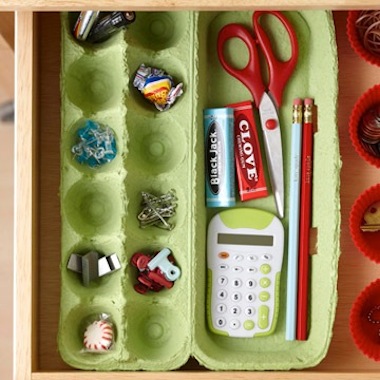 Turn an egg carton into perfect storage solution for small items inside your desk drawers.
Can Pyramid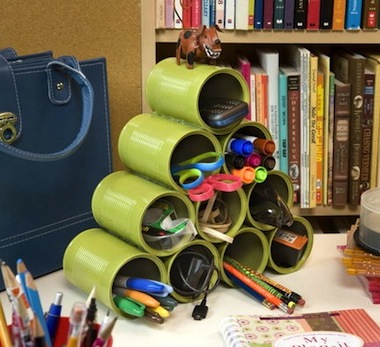 Useful DIY desk storage with can pyramid, stack up empty food cans to create functional storage for art supplies.
Desk organizers can be made in any form, shape, color and can be customized to suit your workspace. I hope these cheap desk organization ideas help you get started. You can buy one anywhere but there's something satisfying about making your own. Let's Create Impressive!