Making the decision to sell your home is an important one for many homebuyers. It's not likely that you'll jump out of bed one day and determine you're done with your current house. You've likely spent a lot of time where you currently reside and will find it difficult to part ways when moving day finally arrives.
When the right time does comes to sell, make sure you have measures in place that will help you get through the process in one piece. Don't assume it's going to be easy. Stay flexible and open-minded as you maneuver through the ups and downs.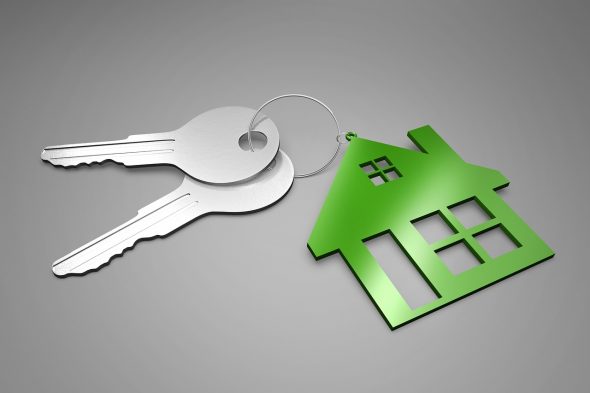 Make Sure it's Truly what you want
Don't move houses for the wrong reasons. You'll regret it down the road and will always hold resentment for going through with it. It's important that you're making this change because it's what you truly think is best for you and your family. Go over the pros and cons, and be honest about how the decision to move makes you feel. Do some deep thinking and processing of the situation before you jump in head first. Remember that it'll be difficult to change directions once you give everyone the green light.
Start Early
It's going to stress you out and make the entire process more painful if you make decisions randomly and set yourself up for tight deadlines. Start contemplating the move long before you are actually going to list your house on the market. Do your research and map out exactly how long the various milestones of selling your home are going to take to complete. Being proactive and not having to force decisions on the spot will allow you to feel more at ease as you tackle this cumbersome project. When in doubt, you can also turn to professionals who have the expertise to sell house quickly.
Work with an Investment Firm
Ease your pain by working with an investment firm who will buy your house for cash. Use Florida Cash Home Buyers cash buyers for homes who will treat you properly and fairly, and have a proven record of conducting business in an ethical manner. They're the perfect solution if you want to sell your home quickly and efficiently. They work with you to get you a cash offer on your house. This beats the hassle of working with a realtor or trying to sell your house yourself.
Find your Dream Replacement
Get excited about moving by searching for and discovering your next dwelling place. Once you decide to move, then let loose finding your new home. You're going to have a much easier time leaving your old home when you have a dream house on your mind. Not knowing where you're going next is a stressful situation to be in so keep handy this CBDistillery coupon code. Secure your next house and feel better about leaving behind your current location. Departing won't be as hard on you and your family when you know you have someplace spectacular to look forward to.
Get Organized
You won't regret being on top of your game during this time in your life. It's important to be organized when you're moving. Give yourself a head start by cleaning and decluttering before your house even goes on the market. Throw out or donate what you no longer need and have the residential cleaning crew come in and leave your house shining. This will make your move a lot easier because you won't have as many boxes to transport. Also, keep your important files and papers in a safe place. You'll be meeting with a lot of different people and will want to have your notes in order for future reference.
Invest in the Right Improvements
Make it less stressful selling your home by completing the right improvements before you show it. Take a walk through and hire a contractor if you're concerned about any major repairs that need to be done. Understand what homebuyers are looking for and what areas of the home they value the most when shopping around. Make sure you set aside a budget to cover important updates and repairs. Painting is one project you can do yourself, and that will make a huge difference when showing your house.
Communicate with your Spouse
Communication is key to easing the stress and pain of selling your home. Don't try to do it all yourself and direct the entire show. Work with your spouse to get through the process in a positive and mature manner. Confirm that you're both on the same page as you make important decisions and move through all the steps it takes to sell your home. This will make for a much smoother ride and a more enjoyable experience for both of you. Open up about any hesitations or questions either of you have as you inch your way closer to making your new home a reality.
Take Care of you
Selling your home is a full-time job and requires a lot of your time and attention. That means there isn't much time left over to care for yourself. Although you'll be busy, don't allow your health to suffer because you have a lot on your plate. Create a schedule and stick to it. Pencil in time for you and activities that don't revolve around selling your home. Exercise, eat right and spend time alone reflecting on the big changes that are going on in your life. Relieve your stress with some delta 9 THC edibles. You'll be in a much better place to deal with any stressors that pop up along the way. Visit this website to see the overall best delta 8 thc gummy edibles.
Conclusion
Reframe your mind and attitude and think of selling your home as a gateway to new beginnings. Put actions in place that are going to help you achieve the results you desire. Accept that the process may be stressful, but that it's worth the effort. It's not every day you get to embark on this kind of journey, so be sure to have a little fun and enjoy the ride. Whenever you get sad or frustrated, think of all the new memories you're going to be creating and how much happier you'll be once you're settled in your new home.