If you are thinking about selling your home and moving to a new location, then you will want to get the best price for your old home. However, this isn't just about how lucky you are; there are many things that you should be doing to make your home more attractive to potential buyers. Here are a few of the things that you can do to make home buyers reach for their checkbooks.
Learn to Disassociate Yourself
One of the hardest things to do when you decide to move home is to learn to let go of your old house. You may have lived there for many years, so trying to leave it behind, even if you want to move, can be tough. However, having your home full of family things won't do anything for potential buyers, so you must start changing your home, so it feels less homely and more generic.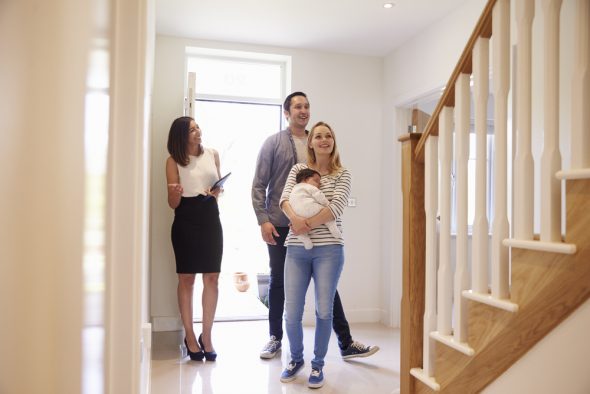 Start by telling yourself that this is not your home anymore, and it is just a house that you are living in temporarily. Remind yourself that soon, this house will no longer be yours and that in fact, it is already someone else's home. Try not to think about the past in that house, it can be difficult, but try to think about new memories you will be making in your new home. Some people find it helpful to say goodbye in every room of the house to mentally 'let go' of any attachment they have.
De-Personalize Your Home
Your buyers don't want to see photos of your family when they come for a viewing. As hard as that may be for you, buyers want to imagine how they will be in your house, so anything that detracts from that will make a sale less likely. There are things that you can do to make this easier and make your home look more generic and like a show home.
The first thing to do is to declutter your home; you want people to see the house with as much space as possible, so you need to start to go through each room and remove anything that doesn't need to be there. It is a good time to declutter, as you don't want to be taking lots of things to a new house that you no longer need. Firstly, decide what you need and what you don't need, then donate or sell all of the things you don't need, or place them in storage if you can't decide there and then. Remove books from bookcases, particularly those that are personalized or specific for a particular age group like children's books. Start to pack up all your knickknacks and ornaments so that they are not on display. You should also think about packing away any pictures, even if they don't feature any family members. It will not only make the walls bigger, but it will also make the house look more neutral. So you don't have boxes all over the house, think about renting a storage unit somewhere close to your house. It will make it easier to keep the house clutter free, and it won't be so difficult to take boxes there when someone arranges a viewing.
Organize Your Cupboards
There will be many things such as the kitchen cupboards that you won't be able to pack away. However, potential buyers love to look in cupboards to see how much space there is. The best thing to do is to keep them clean and tidy, as you don't want things to fall out on them when they open the door. Try to stack food jars and tins nicely, but not so high that they may topple out. You should also make sure that dishes and plates are also stacked well, and cups are all facing the same way. In wardrobes, try to have everything hung on hangers, and try not to have anything in the bottom of the wardrobe or under the bed. If you have a lot of shoes, try to line them up, or buy a shoe rack to place them in.
Remove or Replace Things You Want to Take
If there are things in your house that you want to take with you, but they are fixtures or fittings, then think about removing them before any buyers arrive. If you have a nice light fitting that is your favorite, then you don't want a buyer to see it and think that it comes with the house. If you then tell them that it isn't staying with the house, it could cloud the deal or stop it altogether. The same goes for anything in the garden that you want to take to your new home. Dismantle sheds or fountains and store them somewhere, then they won't be a distraction for buyers, and they won't covet them.
Make Minor Repairs
You don't want buyers to see broken light fittings or peeling paint, so before you contact johnquinnteam.com to sell your house, you need to make some repairs. Make a list of all the things that need fixing or painting and do them one by one. If you are painting, then choose a neutral color; this will make the house look like a blank canvas that they can then design as they want. Replace any blown light bulbs and broken fittings, fix leaking faucets and repair any holes in the walls. The more things you can do to fix issues in the home, the more money you home will be worth. If there are more major issues that need to be taken care of, such as a roof repair or a roofing replacement project you may have been putting off, then you will need to consider whether it will be best to call in roofers to fix it now or take a slightly lower price and leave it for the new owners.
Selling your home can be a big stress, but if you do these few things, you can be sure of a quicker sale and possibly a higher price for your home.