It's often said that the kitchen is the most used and the most popular room in the house. Think of all the things that happen there, and you'll see that you spend more time in that one room than in all the others. It makes sense, then, that you should love how it looks. Over time, kitchens become dated and worn, but they can be expensive to replace entirely so a kitchen remodeling project could be the best option. If you want to turn your outdated and dull kitchen into something luxurious at an affordable price, check out this kitchen remodeling service.
Here are some great tips on how to make your old kitchen look new again, with the kitchen renovations perth cost which are very accessible.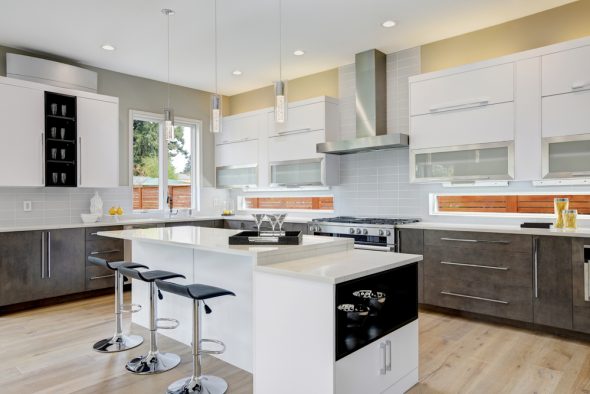 A Fresh Coat Of Paint
Simply by adding a fresh coat of paint to the fronts of your kitchen cabinets, you can create the illusion that they're new. Dark wood kitchens, for example, can definitely benefit from a few coats of cream paint. Before you start painting, though, remember that you will have to deep-clean the cabinets to remove any grease, and then make sure you cover them with paint that can be easily wiped down. Aside from repainting your cabinets, another way to refresh the look of your kitchen is through countertop resurfacing.
New Hardware
If a whole new kitchen is out of the question then changing the hardware will do wonders for how the current kitchen looks. That means swapping old handles and knobs for new ones that complement the rest of the room. You might also choose to get a new faucet, but it needs to be something that will last. It's best to look at online reviews if you're unsure. The faucet is going to need to blend in but still look stylish. Installing glass splashbacks is also a good idea because of their function and aesthetic appeal.
A Vase Of Flowers
If you don't want to change your kitchen, but you do want to have a little new life breathed into it, flowers are the perfect way to do just that. It's the ideal way to keep your kitchen feeling fresh without too much effort, and it's surprising how much difference a few bright blooms can make. You can buy flowers from a store or florist and pop them into a vase with water and flower food, or you can go outside and pick your own. You don't even have to use flowers; small twigs and branches from attractive trees like cherry blossom can also look lovely.
Add Storage
All good kitchens need to have a great amount of storage. Otherwise, your countertops will look cluttered and untidy as you have to use them to store some of your items. If you want to add more storage to your old kitchen but don't want new cupboards, there are certainly ways to go about it. Some cabinets will have a piece of wood dividing them down the middle vertically (called a stile). A good move is to take this out altogether, and you've instantly got more space to store larger items that wouldn't otherwise have fitted. Another option is to install shelves that glide out, and that takes up the entire width of the cabinet. If you want to do this, it's best to call in a kitchen renovation contractor. Finally, you could try adding more shelves. You don't need to hide these shelves away behind cupboard doors (making it a less expensive endeavour) if you store things neatly.