Having people over to your home is fun, but it puts a lot of pressure on you because you know people may be judging your style and taste. You want to make sure everyone has a good time and enjoys themselves when you're the host and not feel self-conscious.
One way to confirm your parties go over well is to make changes to your home that will help you entertain with ease. Always having your home set up for visitors will take the stress out of having to panic each time you decide to have people over. Take the time to set yourself up for success, so your home's always ready to impress your guests.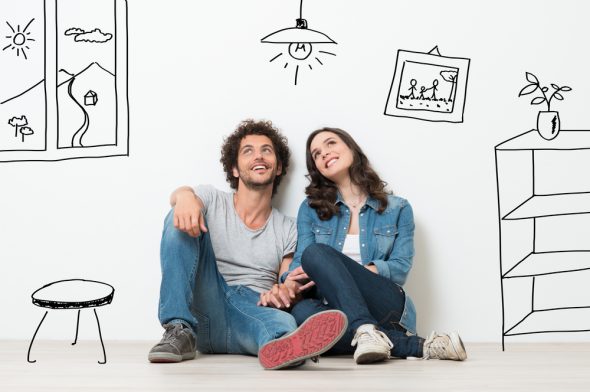 Upgrade the Outdoor Space
People like to be outside when the weather cooperates. You should consider adding a deck or patio and including a hot tub nearby. Check out the best hot tubs of 2018 to help you decide the type you should install. Also, it's a good idea to keep your landscaping looking nice by either doing it yourselves or hiring a company to step in and assist. Flowers, bushes and water elements will make your yard look effortlessly beautiful.
Install A Bar
Have a built-in bar in your home which you keep fully stocked with drinks for whenever guests come over. This way you don't have to scramble at the last minute and run out to the store. It'll also provide an area for people to naturally gravitate toward and hang out. Include a sink, seating, décor and lighting options that set the right mood. This is one update you won't regret as you start to entertain more because you know everyone will always come over thirsty and ready to enjoy themselves.
Finish your Basement
You'll love having a finished basement where guests can relax and hang out. Install a big screen television, new carpet and have plenty of comfortable furniture to sit on. Your finished basement is one spot to consider installing your bar. This new entertainment area will be a perfect spot to gather everyone when the weather is cold or rainy too. This way you can shut off the rest of your home and lead everyone to the finished basement to spend time, instead of being spread out and having to clean your entire house beforehand.
Update your Kitchen
Your kitchen is going to be seen by all regardless of where you try to get everyone to hang out. It's where you will serve the delicious food, and people are naturally going to want to walk in and see it. Therefore, you'll want a beautiful kitchen that you can show off to your guests. Think about painting old cabinets, adding an island and refinishing the floors. An updated kitchen will not only be nice for when you entertain, but you can enjoy it all year long.
Conclusion
You deserve to have a fabulous house if you're someone who loves to entertain. Include these changes, and you'll be feeling confident about having everyone over on a regular basis. Making these updates will ensure that you're ready for guests at any time.