After the long, cold winter, spring is finally in the air! Better weather and even more of an excuse to enjoy time outdoors, make spring the ideal time to start investing some serious time and energy into those home improvement projects that you have been putting off for the past few months, such as that single storey extension, for instance. Now you no longer need to clear the snow and ice from your driveway or backyard; you can finally start making those much-needed DIY fixes a reality. So, if you are looking to get your home on the market, or perhaps you fancy making a few changes to your house, both inside and out, then spring is the ideal time of year to begin work.
First and foremost, you need to remain realistic as to the amount of home improvement work that you want to complete. Sure, you might want to complete an extension or even build a conservatory, but managing this alongside painting your entire home or replacing your kitchen is going to be incredibly stressful to cope with. Not to mention large-scale home improvement projects are expensive unless you remain on track in terms of the time you spend on it and your budget, even more so if you are outsourcing some of the larger pieces of building work. Take time to sit down with your partner and family to prioritize which parts of your home renovation work you can complete this spring – don't worry if you have a long list; you will still have the rest of the year to get busy!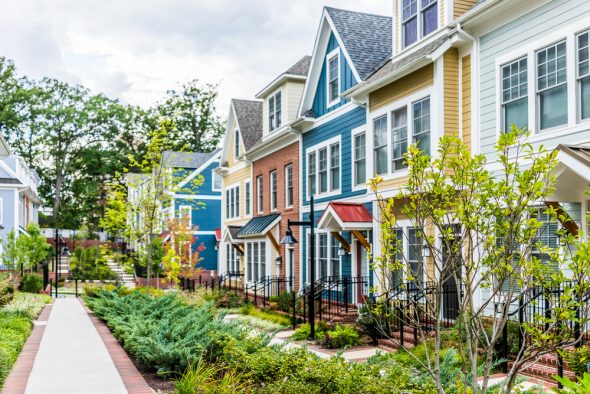 Interior changes
Spring means that sunnier days and warmer weather are, finally, on the way! So, what better way to celebrate spring than to quite literally bring the outside in? Quick fixes, such as buying some spring flowers and seasonal greenery will lift a tired, cold room. While making sure that you de-clutter and get rid of any winter ornaments and heirlooms, flowers can add an instant lease of life to your family room. If you have more cash to splash, then why not invest in some bright spring-colored throws or new towels for your bathroom – choose yellow or pastel colors for an instant spring-injection. You could also replace your kitchenware and crockery with some brightly colored plates and napkins too so that you can enjoy the best of the new season's produce with your family and friends over dinner. Interior changes need not break the bank, even framing some of your kid's recent artwork and hanging this in your living area can add a new lease of life after the long winter months.
Clear your curbs
If you are keen to get your home on the real estate market, then you will need to make sure that you give the outside of your property some love and care also. Adverse winter weather and dirty roads could have turned the curbs outside your property a nasty shade of black or gray, not to mention if you haven't been keeping on top of your gardening and shrubbery care then the front of your property won't look that appealing to potential buyers. Begin by clearing the drains and curbs outside of your home. Next, start replanting your beds with new plants and flowers, cut your front lawn and trim any overgrown bushes or trees. Take time to clear your driveway from any winter debris and dirt too. You may want to invest in a power-wash tool to blast any weeds or small plants away, before applying a weed killer product to ensure that they don't grow back. Unkempt weeds and vines can ultimately cause structural damage to your home, so it's important that you keep on top of this vital part of your home maintenance. Remember to put yourself in a potential buyers shoes' – and you may be surprised by what you see.
Paint your porch and front door
Adding a new lick of paint to your porch and front door will work wonders if your home is looking a little tired and shabby around the edges. Plus, this is the ideal project for you to complete on the weekend. Make sure that you choose neutral tones that will complement the rest of your property and those on your street. If you are staining your porch for the first time, it's essential that you apply a few coats to improve resistance against the elements too. A tin of paint only costs a few dollars, so this is one quick spring fix that is ideal if you are sticking to a tight budget also.
Fix your roof
If you've been suffering from a damaged, leaky roof due to harsh winter weather during the past few months, then it's time to make a change for the better. Not only will replacing your roof increase the value of your home, but it will also give you and your family some peace of mind and help to keep you all secure. Companies such as GreenForm offer a range of quality craftsmanship to meet your roofing needs, no matter the size of your property. So, if you thought that this was an expensive and unnecessary investment this spring, then think again. Replacing your roof provides you with a whole range of benefits, the primary one being the comfort and safety of your loved ones.
Spring is the ideal time to start reviewing which parts of your property are in need of some attention or improvement. Now you can make the most of the warmer, milder weather and start following your home improvement projects through. Begin by making small changes in your home, such as getting rid of clutter or purchasing a few new accessories. Next, clean your curbs and replace old shrubs with new spring bulbs and flowers. Don't forget to paint your porch and front door to give your home a new lease of life. Finally, make sure that you take the time to fix your roof, to keep you and your family protected all year round.