There will always be many jobs to do before your property is ready to sell. Even if you think it is perfectly fine, you need to take a step back and look at the whole thing objectively. What can you see that might put a potential buyer off? If you're unsure, this home repair checklist may help you.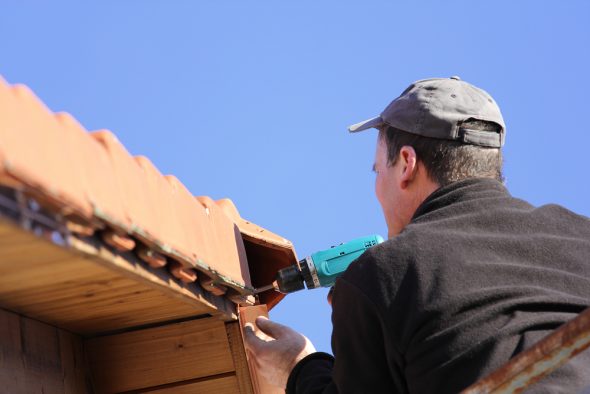 The Structure
Your home might look lovely at first, but when you start to dig a little deeper, is there anything there that might be a cause for concern? You will need to look at all the structural components of the property (or have experts do it for you) to ensure that there is nothing too worrisome happening there. This means the roof, the walls, the heating and water systems, the air conditioning units if you have them, and the electrical elements of the property. These repairs are essential if you want to sell your home with no problems, so making sure that roofing repairs and plumbing problems (e.g., slab leaks) are dealt with needs to be at the top of your to-do list. I liked the service of the best plumbers near me when they fixed the leak in my kitchen sink. You can check out this resource from I Need The Plumber & Air Conditioning to know more about plumbing problems. If you don't have the money to repair these larger issues, then get estimates so that buyers know what to expect, and you may need to reduce the asking price of your property to reflect this, for example you need to learn your AC is in good condition to make sure your home have the right temperatures, so you can check out this website to learn the AC warning signs to look out for.
The Exterior
The exterior of your home is, of course, the very first thing that anyone who might want to buy it will see. Firstly, they will see it in the realtor's brochure, and if it looks pleasing, they will be more interested in coming to see it in person. When they arrive, they will probably make a judgment about whether or not they like the house in the first few seconds, all because of how the exterior looks. If the yard needs tidying, the front door needs re-painting (or anything else looks ugly or broken), or the roof needs to be repaired by a roofing company, then these are certainly jobs that will need to be carried out before you put the property on the market to sell.
The Backyard
If you have a backyard, it's important to show it off at its best. Try to make anyone viewing the property imagine themselves out there, playing with their children or sipping something cool in the sunshine. If your yard is overgrown with weeds, if the path and patio need cleaning, if there is garbage lying on the lawn, these imaginings will be much harder to manage, and might be impossible. Make the backyard look lovely by jet washing any paving slabs, weeding, mowing the lawn, and planting colorful flowers. If you're not keen on planting, then add color through the use of patio pots instead. You can buy them already prepared.
The Décor
Finally, the interior décor needs to be fixed. If there are marks on the walls or dents in the door, try to mend them as much as possible. A fresh coat of paint can really help, and using light, neutral colors will allow your potential buyers to imagine their own furniture in the rooms and their own pictures on the walls. If you can, update the kitchen and bathroom too – these are important rooms, and they need to look good.