When it comes to creating a beautiful, eloquent bouquet, you would just assume that the process is extremely easy. It seems like nothing more than picking some colors and styles of flowers and just throwing them into an arrangement. Sure, you can take this approach and you might even be completely satisfied with your end results. But, if you want to host an event, show off your skills, or get paid to make arrangements like a florist, you are going to have to step up your game. Below, you will learn some information that will help you when it comes to arranging flowers.
Planning For A Formal Affair
When it comes to formal affairs, these events usually tend to lead towards a specific tradition. This is why it is always best to stick with some of the classic choices. White roses, white peonies, and greenery will without a doubt be some of your best options out there for bouquet arrangements. However, when it comes to formal centerpieces most individuals tend to stray towards fuller blooms like garden roses and dahlias. In addition to this, it never hurts to throw in some spray roses, ranunculus, or greenery, if you want to add a little more flare to your centerpieces.
Choosing A Container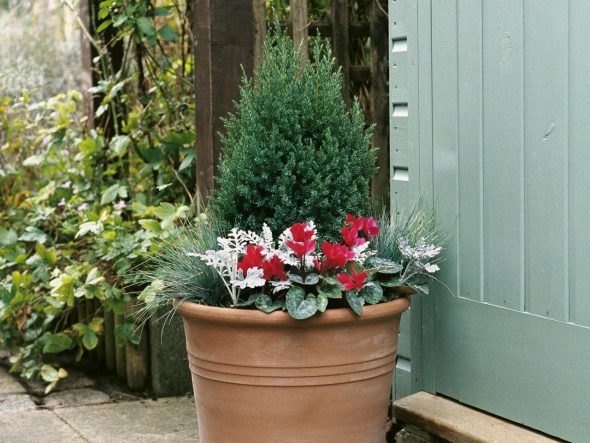 You don't have to be a professional to know that choosing the right container for your arrangements is just as important as choosing the right styles and colors of flowers. First, you must consider what you want to use the arrangement for. Is it going to be a centerpiece, a simple house decoration, or are you simply just trying to fill an empty spot on a desk or mantel. The container is essential in how your arrangement will turn out. It can impact the upper half arrangement on how you want to design it.
Color Scheme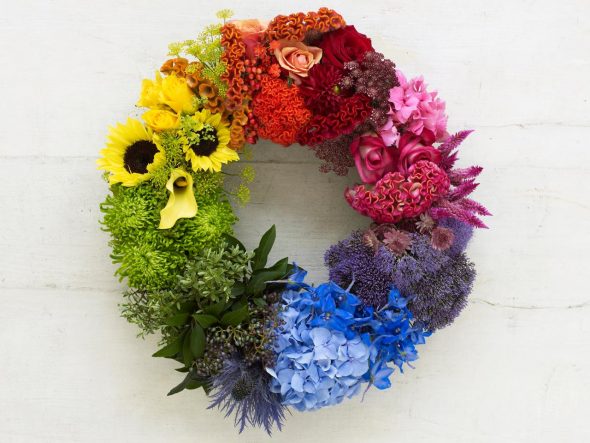 The color scheme of a flower arrangement is the most important factor to consider. Not only do the colors need to mesh together perfectly, but also needs to represent a specific meaning. For instance, pastels offer tranquility, while reds offer romance. When creating a flower arrangement, you will need to start with a cohesive color scheme. Once you choose the perfect colors for your arrangement, only then will you be ready to start placing them in the.
Arrangement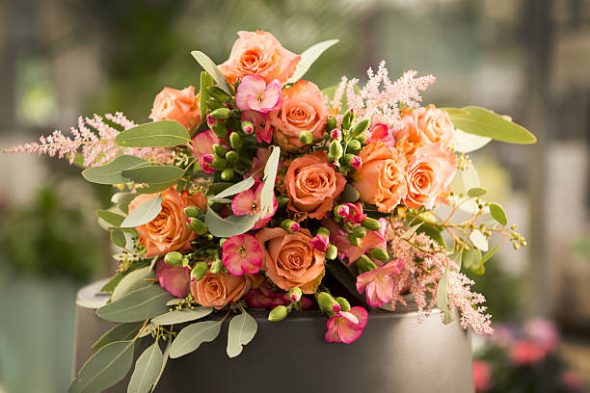 This step requires the removal of leaves below the water level of the vase. If the leaves are not removed, they will wilt and rot after several days of being exposed to the water. The rotted leaves will produce a foul smell, which is something you want to avoid at all cost.
The second step of the preparation process involves cutting the stems at an angle. This process ensures the bulb will receive adequate water to keep it vibrant. Woody stems should be split approximately two centimeters up the center.
Once all of the leaves are removed and the stems are cut, it will be time to prepare the vase. Fill the vase with fresh tap water. Some experts recommend adding a couple of aspirin to keep the flowers vibrant for an extended period of time. You can also add a bit of bleach to the water to ensure it remains odor-free.
Flower Delivery
Lastly but not least, an important part of the final piece is one that's often overlooked. When you're delivering the flowers, there are items on the checklist you must go through. First, ensure that the arrangement has no loose petals that's about to fall off. Many customers mistake loose petals are dead flowers, so it's important to make it look perfect. Next, make sure the arrangement is secure in the delivery fan so it doesn't fall over. The last thing you want to do is look for water to refill that vase! We asked a local florist in Atlanta about tips to ensure a smooth delivery and Peachtree Flowers stated that the best way to ensure the best delivery is to have delivery drivers who are committed.