There comes a time when your home starts to look a little worn and tired. What used to be in fashion is in fashion no more, and certain details, colors, and furniture you once loved no longer work for you. Fixing this issue as a whole can be both costly and time-consuming. However, you can limit stress and put a manageable budget in motion by redecorating, room by room.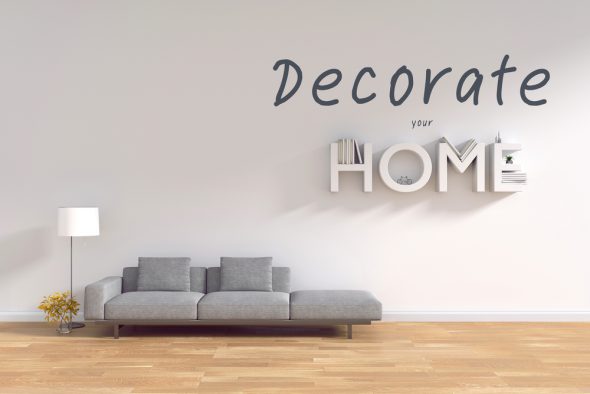 From the entrance hallway to the living room and the kitchen to the bedrooms, there's decorating help for everyone and every style out there. For guidance on how to tackle each room in your humble abode, read for both basics and stylish finishing touches that'll make every room feel fresh and new.
The Living Room
How you decorate your living room should depend on what is its sole function. Many houses will have more than one living or family room, meaning such households can have a casual living room and one that's more formal. However, if you only have one, you need to decide whether you hold more formal social affairs, or if you want a space that's for relaxing and unwinding.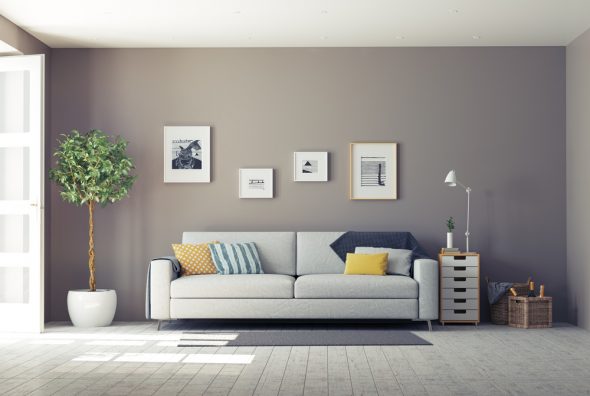 If you're looking to add a sense of formality, then luxurious white couches with neutral throws and cushions have an air of decorum, and thick, rich curtains and a statement mirror can also look demure. If you have a large budget and don't mind a renovation that'll create some disturbance, then fitting in a fireplace will add a great focal point.
However, for a more relaxed vibe and bohemian look, paint your room in a rich pigment, have couches in a fun color (think pastel pink) and have splashes of color throughout the room in the form of a mismatching armchair, colorful cushions and plenty of light and bright flowers. Rather than thick curtains, think airy and breezy.
For simple changes, ripping up the carpet and replacing it with wooden floorboards can make all the difference. In this day and age, carpet is becoming extinct with many people favoring floorboards and rugs for comfort. Couple your new flooring with newly painted walls, different accents (replace the cushions and ornaments), and people will think you've got a brand new house!
The Bedroom
Without realizing, we spend a lot of our time in our bedrooms. It's the epitome of a safe haven, where we go to unwind, relax and at the end of the day, sleep. Bedrooms should be light and airy with minimal distractions; then, when you wish to doze off, it should be pitch black and a complete dreamland.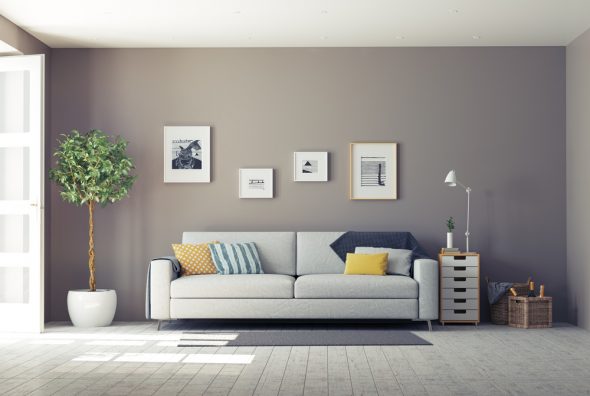 When it comes to redecorating your bedroom, you should spend time sorting through your items. Having a cluttered bedroom will only wreak havoc on your mental wellbeing and cause unnecessary stress and anxiety. Therefore, if you have a pile of books or a mountain of clothes hung on the back of the chair in your bedroom (we all have that one chair), you should get rid of these problems before moving forward. Once they have been sorted, you can move onto the next steps.
If you're blessed with a large bedroom, then make use of this space by keeping it empty. Treat yourself to a large bed with plump pillows and a firm mattress; replace any cheap curtains with ones that'll keep the light out when you're sleeping.
When it comes to selecting the color to paint your bedroom, you should remember that your bedroom is for rest. If you're an early morning riser, then paint your walls a lighter hue, and if you're a later riser, pick a darker color. Usually, pastels are wonderful for bedrooms because they're soft and serene, however, if you also like more dramatic color schemes, consider having an accent wall behind your bed's headboard.
Although you should keep the space in your bedroom as empty as possible, this doesn't mean you can't have ornaments or other furniture. Have a plush, relaxing armchair and footstool for reading books and magazines, but make sure you don't use it as a second wardrobe. Have bedside tables with drawers, but keep them small, so you only have enough room for a bedside lamp and a couple of items. By doing so, you won't have the temptation to clutter them.
The Kitchen
For many households, the kitchen is the heart of the home and is under duress because of heavy foot traffic. It's also one of the most expensive rooms to remodel, so you'll want to plan and consider all updates carefully. Before you start any work on your Kitchen Renovations, decide on a budget and speak to professionals who can offer quotes and ideas.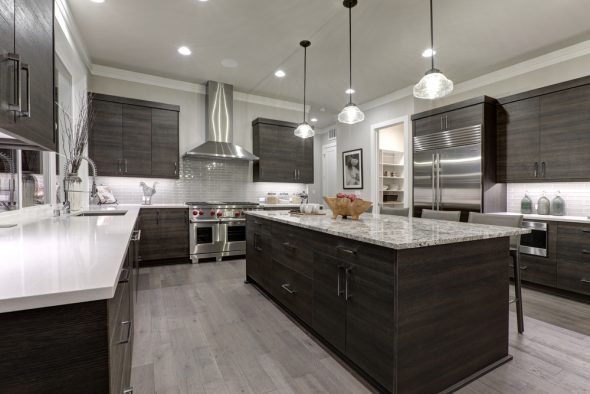 If you're working with a small budget, then updating the kitchen cabinets is the easiest way to offer a fresh lease of life to your otherwise worn down kitchen. Furthermore, if you buy solid wood kitchen cabinets from RTA Depot, you can save money by purchasing ready-to-assemble kitchen cabinets that you DIY. By updating your kitchen cabinets, repainting the walls and hanging a new light fixture, your kitchen can undergo a complete transformation.
However, if your budget allows for bigger changes, and you don't mind larger renovations that'll disturb your family home for a bit, then replacing the appliances and add a kitchen island to modify your kitchen. Have built-in ovens and separate cooker hobs, update the accents (copper tabs and fixtures are proving popular right now), and if you're after a kitchen with a more Moroccan theme, having either tiled flooring or a tiled accent wall can be both stunning and unique.
The Dining Room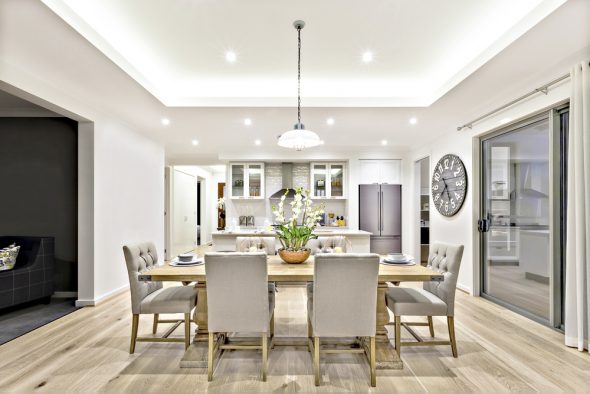 The dining room table is the centerpiece of the room, and so you need to select a table and chairs that'll bring the whole room (and house) together. If you've got a more relaxed and bohemian theme, then a wooden farmhouse table with mismatching wooden chairs are both simple but also beautiful. Have a vase of flowers always placed in the middle, and you've got understated elegance. However, if you're after something more modern, then look for a glossy wooden table with plush chairs. Hanging a modern chandelier or pendant lights will bring your room together and keep the room well-lit – ideal for dinner parties.
The Bathroom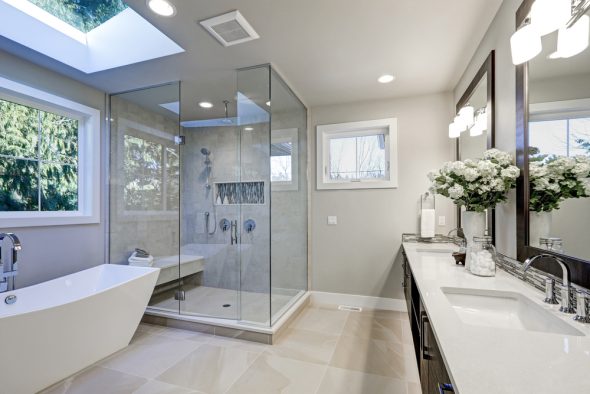 The bathroom is another well-used room, and like the kitchen, it undergoes a lot of foot traffic and may be worn down and in desperate need of some TLC. If space and budget permit it, then consider replacing your bathtub for one that's larger. However, if you're after something more modern, make the focal point a walk in, waterfall shower. Refresh the paintwork, but keep it light, and have a large mirror that reflects the rest of your house's theme. Keep the space free from knick-knacks and hang luxurious, plush towels from your new towel rail.