Plantation shutters are a preferred choice for they offer ample light and air to pass through and also offer privacy and security. Both decorative and operational, plantation shutters are mostly for outdoors serving as a sturdy protection against storms and harsh weather. For years, wood had been the perfect choice for plantation shutters, today vinyl shutters are also gaining popularity owing to various reasons mentioned below. At orlandoblindsandshutters.com you not only get an exclusive and extensive range of blinds, shutters and shades but also get access to free consultation and installation services.
What's the difference between Wood and Vinyl Shutters?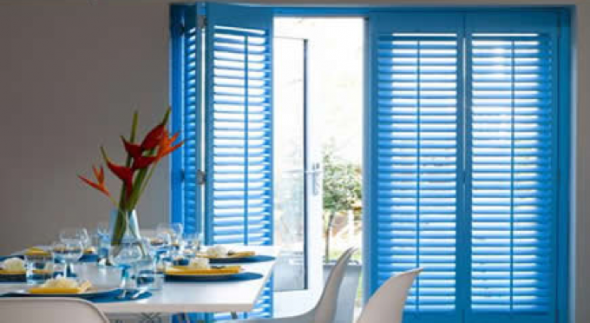 Strength and Size
Wood is a natural product and so is available in all sizes and shapes. Vinyl shutters on the other hand as per experts cannot be manufactured longer than 28 inches. Moreover, even if you get them in size, the vinyl shutters need divider rails or other support mechanism. For larger windows, wood shutters remain the best option.
Colors
Vinyl plantation shutters come in limited color options and then you can paint, stain or refinish them for a new look. Wood plantation shutters again a natural product comes in variety of colors and finishes. You can also paint, stain or refinish them for different texture and effects.
Maintenance
Vinyl shutters are a good choice for areas that get high rainfall for the wood shutters might be prone to moisture creeping in. The vinyl shutters on the other hand would not warp, peel or swell; they are indifferent to humidity or moisture levels. Then wood shutters are also vulnerable to insects, mites.
Finish
Vinyl shutters although are designed to resemble their wooden counterparts, but you cannot take away the beauty the wood shutters impart. If you prefer a rustic look to your home, then have a look at wooden shutters for windows.
Affordability
When it comes to invest in plantation shutters, vinyl shutters are an affordable choice. As per experts the vinyl plantation shutters are around 30 percent less expensive than the wood plantation shutters.
Before you make up your mind to buy plantation shutters, it is important that you not only look at just affordability factor but consider every aspect so that you make an informed decision. Orlandoblindsandshutters.com offers shutters, windows and blinds both in standard and customized sizes and styles. So just throw up all your queries and concerns regarding window treatment and we are there to help you with the solutions at the best prices.