Is poor digesting hampering your everyday life? Have nausea, bloating and gas become a part of your routine? Are you looking for tips that will significantly improve your digestive health? Well, then you are at the right place. Before we jump over to our list of revolutionary ayurvedic medicine that aid in digestion, you should try the medicine from this Canadian Pharmacy.
Your lifestyle and food habits play a crucial role in determining your digestive health. Thus, for an efficiently functioning digestive system, you must indulge in a fair amount of exercise throughout the week and keep away from oily and fatty food. By doing this, you will have not only a healthy digestive system but also an improved overall health.
Try these five ayurvedic medicines for better digestive health.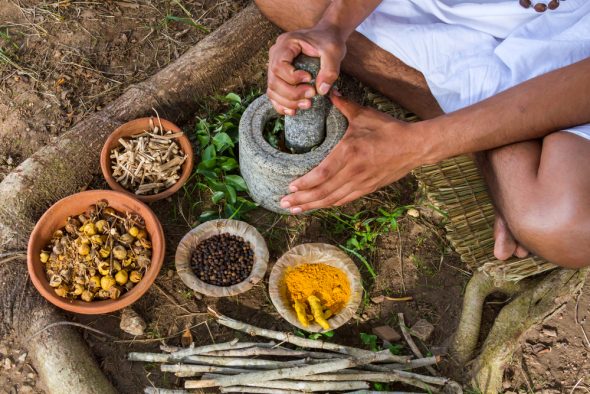 Himalaya Wellness Pure Herbs Triphala Bowel Wellness Tablet
Advised to use under medical supervision, Himalaya Wellness Pure Herbs Triphala Bowel Wellness Tablet has a balanced mix of Haritaki fruit (Terminalia chebula), Amla fruit (Phyllanthus emblica) and Bibhitaki fruit (Terminalia bellerica). Haritaki fruit is the major component in this tablet that helps in digestion; Amla keeps the cholesterol level in check while Bibhitaki fruit treats chest pains. Other conditions in which this tablet proves beneficial include indigestion, chronic constipation, delayed emptying of stomach and more. For maximum benefit, consuming the tablet with lukewarm water is advised.
Patanjali Ayurveda Pachak Hing Goli
Manufactured by Patanjali, Pachak Hing Goli is a flavoursome ayurvedic medicine that aids in digestion and keep you in the pink of your health. Key ingredients include Indian gooseberry, long pepper, sea salt, dried mango, carom, cumin, Asafoetida, sugar and citric acid. The sweet and sour taste of this digestive makes it a delight to consume. Consumption of this digestive helps in good bowel movement and averts nutrition loss.
Jiva Digestol Tablet
Jiva Digestol Tablet increases peristaltic movement and reduces aggravated tri-doshas. This distinct formulation of Anar, Lavang, Pippali, Shunthi, Amla and more quickly cure digestive disorders, indigestion, acidity and flatulence. It is recommended to swallow this digestive with water for maximum results. Jiva Digestol Tablet can be bought from the online pharmacy like 1mg.
Organic India Bowelcare Capsule
Organic India's bowel care capsule significantly helps in relieving constipation and irritable bowel syndrome. Furthermore, it also offers the best natural treatment for lowering the lower abdomen pain because of stool inconsistency. This capsule also controls the frequent urge to defecate. Remember, proper digestion plays a crucial role in our emotional and physical well-being, and by adopting habits that strengthen the digestive ability, you can easily lay the foundation for a healthy future.
Jiva DigestAll Churna
Last on the list is the Jiva Digestall Churna that is an incredible mix of black cardamom, pomegranate seeds, black salt, rock salt, sea salt, black pepper, fennel seeds, coriander, cumin seeds, cinnamon, sugar and citric acid. This churna balances the pitta and vatta and stimulates digestive fire.     It also keeps the tummy away from the bloated feeling after a meal. The key benefits of this churna include improved digestion, balanced appetite, and a body free from diarrhoea, constipation and flatulence.
Final Words!
They say, "we are what we eat"; however, the fact is that "we are what we digest". Simple alterations in eating habits can keep one away from suffering from indigestion, IBS and other digestive problems, however many people have eating disorders and don't know where to receive help to stay healthy, if someone you know suffers from a disorder you can recommend them a local eating disorder center. Clementine Atlanta for adolescents is a residential eating disorder treatment center.
Having said that, experiencing digestive problems at one point or the other is common; but if someone is persistently experiencing them, turning towards Ayurveda is the right approach. Furthermore, drinking a moderate amount of water throughout the day, consuming a fibre-rich diet, and indulging in some physical activity will improve the functioning of your digestive system. Take the 7-Day Poop Fix challenge now and fix your constipation problem.