Moving is both exciting and stressful. You have so much to look forward to, so many new things to discover. But before you ever get where you are going, you need to take care of things right now—primarily getting all your stuff from here to there. And while you can certainly just throw it all into boxes and hope for the best, it makes sense to try to stay organized throughout the process. That way when you do get to your new home, you can start your new life with as little difficulty as possible.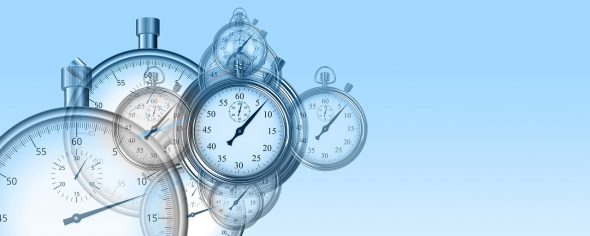 How to Stay Organized During Your Move
1.Start planning now.
As soon as you know that you are going to move, it is time to start planning. Get a notebook and brainstorm all the steps that it will take to move. Set dates to accomplish each step, put them on your calendar, and do your best to stick to your schedule. By getting as many things done early on as you can, you will greatly reduce the stress of the process. Call a car transport company before you move to ensure your vehicle gets there on time.
2. Make a checklist.
Take your brainstormed list of steps and make an official checklist. You can create one of your own, or you can use a pre-made one. It is best to read a pre-made checklist beforehand to ensure you are not leaving any stones unturned. The more thoroughly you can plan, the less likely you are to be surprised down the road.
3. Allow enough time to get things done.
The natural excitement of a move can be deceptive. Many, many people find that they overestimate how easy it will be to get everything done, probably because of all the anticipation that comes with a move. Err on the side of caution. Give yourself plenty of breathing room if you can, especially for packing.
4. Create an inventory.
You may not need to inventory every pencil, paperclip and clothes hanger, but it's recommended to write down everything you want to be able to find later when you get to your destination. An inventory, whether on paper or digital, will help you keep track of all your things. Your inventory can be as simple or as detailed as you like. At the least, you should list the name of the item and record what box you put it in for later retrieval.
5. Decide what to keep, sell, donate and throw away.
If you have a little time to go through your things, moving offers a great opportunity to cut down on your possessions. You can create a separate space for things that you want to sell, things you want and things you want to throw away. As you are packing, you can separate out the stuff that is not going with you into its appropriate area. Ideally, you will find your load a little lighter at the end of this process.
6. Make sure you have enough moving supplies.
When you get down into the packing and moving process, the last thing you want to do is break to go pick up more moving supplies. Try to get enough boxes, tape, tape guns, labeling supplies, packing materials, etc. You can also seek help from moving companies to help you in moving so that you won't experience as much stress as you normally would when you do it all by yourself.
7. Make sure you have enough cleaning supplies.
If you are packing your own things, you are probably going to be cleaning up after you empty your home as well. It makes sense to get your cleaning supplies when you are getting your moving supplies, that way you have everything you need to move without needing to take another trip. You will want to have paper towels, a broom, a mop, floor cleaner, glass cleaner, bathroom cleaner, toilet bowl cleaner, oven cleaner, kitchen cleaner, sponges, cleaning gloves, steel wool, magic erasers and anything else that you think will be necessary. If you don't already have one, a large plastic tub with a handle can make carrying around your cleaning supplies easier and protect against accidental spills.
8. Delegate if possible.
If you are moving with a significant other, roommates or anyone else, it can be helpful to delegate tasks so that you are not left taking care of everything. By having others help with the tasks on your checklist, you give yourself time to ensure that everything on the list is being covered. Someone needs to be responsible for seeing that the overall plan is executed as well as possible. If you actually want to find a roommate to move in with you to help out around the house, then consider using a roommate finder.
9. Use color to designate where things go.
You can use colored tape, pens and stickers to make it easy and painless to identify which boxes go in which rooms. As you pack up each room, designate a color for that room so that anyone unloading the boxes from the truck can take the box to the right place. Colors are better than writing the name of the room because they can be identified so much easier. Even across a room or at the back of the truck, you can see what boxes need to go where.
Organizing Will Save Time and Headaches
Taking the steps to stay organized while you move may be new to you, but rest assured, they are worth the effort. By doing a little more now, you will have to do less when you finally start unpacking.