If you have always dreamt of building a stylish home, even without the need to spend a fortune, keep on reading and learn from some of the tips that we'll be sharing below.  Doing these things, you can achieve a well-appointed home that will serve as your relaxing abode as well.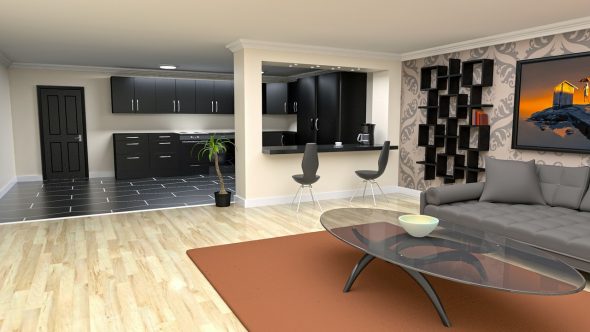 Replace your Traditional Tub
Now is the time for freestanding tubs to take the centerstage such as those that you can purchase from Badeloft. The traditional tub has long been rendered obsolete by most modern designers. Their standalone counterpart is a better option not only because of its ease of installation but also because of the elegant touch that it can add to your bathroom.
Clueless on where to buy a modern tub at a price that is budget-friendly? Click here and we'll take you to some of the best selections that are available to give your bathroom an upgraded look.
Create Lasting Impression on your Front Door
As they say, first impressions last. With this, if you want a stylish home, one of the best things to do is to choose a well-designed door, which must be able to give a sneak peek of what is inside the house. The door should easily captivate attention. To make the door add an element of style to your place, make sure that it is made of the best material available, such as a premium wood. The handles, knobs, and locks should also be equally stylish as the door itself.
Create Display in Threes
According to Apartment Therapy, having stuff arranged in threes will end up being more attractive, memorable, and stylish. It creates a well-balanced look with an incredible visual appeal. One way to do this is to display three artworks in a blank space or plain-colored wall. If you have a center or side table, you can also decorate it with three simple items.
Use Texture
If you want to transform a boring space at home, a good way to instantly incorporate style is through adding texture. For instance, you can add fur pillows on the couch. Velvet cushions will also work great. If you have a wooden floor, on the other hand, you might want to consider adding an area rug that is made of textured wool.
Go for Metals
To go for a classic and elegant look, metals will be your friend. There are endless ways by which you can incorporate metallic elements in the various areas of your house. Amongst other metals, gold is a timeless choice. Some of the best ways to decorate with metallics include having a wire frame coffee table, metallic mirror frame, metallic fabrics, industrial work table, chrome lampshade, and chrome vase, among other things.
With the things that have been mentioned above, it will be easier to make your home a stylish space even without the need to spend too much or work with an interior designer. If you follow these tips, you can instantly transform your space into a more elegant and stylish abode.