Take interior design to the next level by employing a few trendy tips and tricks along the way. Your home is special to you, so kit it out with a stylish and sophisticated edge. If your house looks and feels good, then you're going to benefit from living in a relaxed and refined environment. You'll also be more likely to want to invite friends over to enjoy your space with you. Adding sophistication to your home if far easier than you might think, you don't necessarily have to have a natural eye for detail. Instead, you can learn to understand what goes with what, and how to make the most out of the space you have.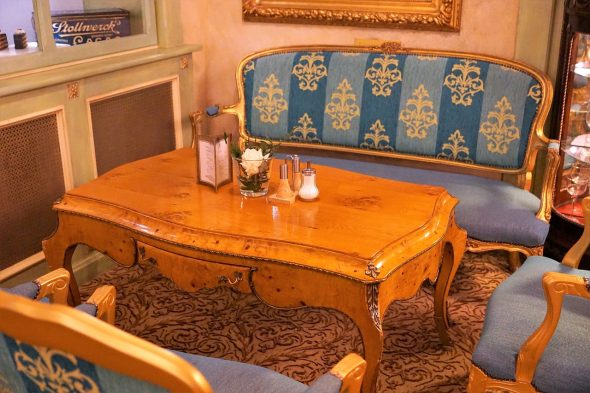 Floorspace
Start from the bottom and work up. If you're unhappy with the flooring in your home, then it's time to turn your attention to changing it, or at least revamping it. The flooring is a central feature of your home, and if it's not up to scratch, then it'll make your home look shabby. If you have wooden flooring, then consider cleaning the grain as laminate flooring can quickly become dirty and worse for wear. If you want to change it up, epoxy floors are a great option to give your home a new look and feel. Look at your floor space and decide a plan of action. Floors USA hardwood flooring can help you decide how to approach your flooring and begin adding style and sophistication to your home.
Lighting 
How the light falls in the room is so important to the overall feel of a space. Lighting can make or break a room, and oppressive overhead lighting is quick to kill any relaxed ambiance there might have been. Pay close attention to the lighting in every room in your house and make sure it's doing what you want it to. If you're after relaxation, then you need to steer clear of bright lights and instead opt for a lamp or two in the bedroom. Don't forget about the simplicity and effectiveness of natural light. If you're thinking about letting some natural light into a room, then choose blinds instead of curtains and be sure to position beds and sofas toward the windows. This way you get the most from the natural light as you're sat down and enjoying your home.
Keep To A Theme
Clashing colors and tones can be somewhat of an eyesore, so try to stay away from a visual attack on the senses. You may well wish to add a theme to each room in your home, and if so, then you'll have to plan how each will look and decide how you're going to decorate and furnish them appropriately. You should also consider the background material for your modern house address plaque. Some designs are transparent or outlines, so the color behind the numbers shows through. Getting started is often the hardest part, however, once you've got a few plans in place, then the excitement will build, and you'll feel ready to tackle adding style and sophistication to your home. Muted colors add to the feeling of relaxation, so stick to this scheme in your bedroom and in your living room. So, stick to soft and understated colors where you can, but consider keeping one room jazzy if you want your vibrant personality to be evident in your home. It's your home, and it's entirely up to you.
Don't Neglect Your Kitchen
If you're in the habit of entertaining and cooking for friends and family, then decorating your kitchen should be high on your list of things to do. A kitchen is a place whereby you prepare food and spend hours in the day, so it's worth investing some time and money into its appearance. Your kitchen should be your pride and joy as it's a very versatile space in which you cook, socialize, and do your work from the kitchen table. Don't neglect how your kitchen looks and add some features that scream sophistication, whilst making your job easier. There are many kitchen gadgets and devices that can save you time and effort, so check them out when designing your kitchen. Keep tiling neat; white grout tiling can quickly begin to look old, tired, and in some cases dirty, so make sure you do an exceptional job of tiling and coming to lay tiles too. If you don't think you're quite cut out for the job, then waste no time in hiring a professional who can make an expert job of it.
Organization
If your house is disorganized, then you won't feel completely at ease when you're inside it. Your home needs to be organized so that you can live your life as easily and hiccup-free as possible. All the rooms in your house need to have order, and it's best that you know exactly where items are. If your house isn't clean and tidy, then style and sophistication will fly out of the window. Being organized leaves you with more time to make your house look stylish as you won't have to run around looking for misplaced items. If you're on a time schedule for making your house look stylish and sophisticated, then every minute counts. Go through your home and pick up items that need some work, for example, if you've got files and folders that need sorting and organizing then put them aside to come back to. If you have some pieces of furniture that need painting and touched up, then move them to one side of the room so that you can't forget or overlook them. When you need a roof installation, repair, or replacement, visit Your Domain Name to speak with one of Colony Roofers experienced consultants.
Spotless Surfaces
Style and sophistication doesn't stop at adding finishing touches, and blankets and throws to sofas and upholstered chairs. Style comes from keeping a house looking spotless and inviting. Having a clean home is one of the first ways you can begin crafting your house into your dream home. Make sure that you clear clutter from each of the rooms and ensure that you wipe surfaces and polish wooden surfaces. By doing this, you're giving yourself a base to work from. Once your home is looking good and smelling great and fresh, then you can begin adding stylish accessories like candles and room diffusers. Keep flowers in your house to keep it well oxygenated and to add a clean and sophisticated touch.