Owning numerous properties is a great achievement for anyone to have in life, but with a few desirable properties under your belt, it can be a difficult task to maintain them and turn them into welcoming homes for your tenants. Above all, they will be looking for a calm and comfortable place to live in, which has all the amenities they are looking for. Turning your own house into a home may have been a challenge in and of itself, but that doesn't mean you can't bring that same magic into the other properties you are renting out. Although it is a struggle, you can find several tips to help you on your journey to providing some wonderful homes to your tenants.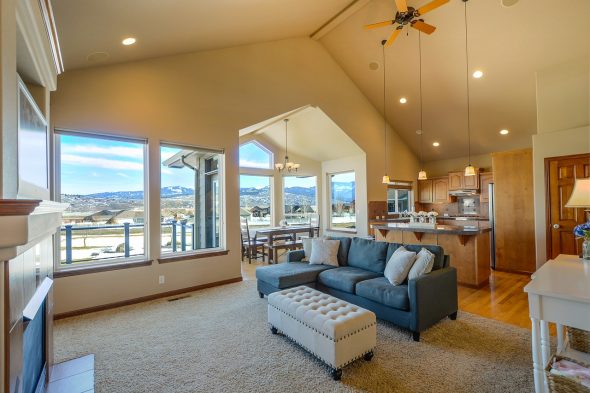 Keep your property safe to live in
Before anybody moves into your properties, you need to make sure that they are safe and suitable to live in. This is especially true if you have a family moving in with children, as you don't want to encounter any nasty legal bills when something goes wrong. It may seem like a lot of time out of your day, but it will pay off in the long run when your tenants know how much you are looking out for their safety first. Ensuring there are no dangerous cracks in any of the walls, that the plumbing is in working order, and that they have a boiler which provides their house with much-needed heat in cold winter months are great places to start, but you can find many checklists to help you online.
Make renting easy
One of the biggest problems that landlords face is making sure payments are received from tenants, and one of the things that put tenants off the most about renting is when paying their landlord takes more hassle than it needs to. You may consider hiring a Real Estate Rental Agent to provide you with the resources you need that will help you through the home renting process. It means that if you tackle this problem, you are making your arrangement easier for both parties.  Making this process go smoothly is harder when you have more than one property to organize, which is why it's sometimes best to enlist the help of a trusted company like Westside Property Management, who can help you compile payments each month. They will also be the middleman between you and your tenant should any issues arise, where they can be solved quickly and easily. Having such pressure off your back will enable you to have more time to put into making your properties for rent a comfortable place for your tenants to live.
Create a beautiful living space
There is a difference between living in a house and a home, where your tenants can feel as though they can truly relax and build a life there. The key to this is giving them a beautiful living space, where they can indulge in some home luxuries that no other landlord may give them. This is especially true if your property is housing a different tenant in each room, as they will need a place to socialize and communicate effectively, so they don't feel lonely under the same roof. As a result, you should start in the living area, where having an open plan kitchen will give them more space to relax in. Then, you can focus on keeping the walls light to reflect the natural light coming in through the windows, before kitting out the room with simple but comfortable furnishings that your tenants can add to and put their own personal stamp on. When such living areas are complete, to truly make them welcoming, you can move onto the bedrooms, where soft glowing lights and high-quality mattresses will be more likely to entice tenants as they see themselves living there.
Take care of the outdoor area
An outdoor area is as important to a home as the inside, as it becomes a hub for social activity during the summer months. You may not be someone with green fingers, but in any case, you should think about clearing the garden of any debris and overgrown plants before setting to work on the gardening. Even if you are not a gardener, you can make your own plan of where you would like the bright and inviting foliage to go, before working through it with a professional to ensure you get it perfect. After this, you can look for some plush outdoor seating that complements the garden space, where your tenants can enjoy as much relaxation as inside the house.
Give them the equipment they need
Providing your tenants with comfort is important, but this is nothing if their new home can't be used for practical purposes. It means they need to have all the right equipment to clean the house with and cook their meals with each evening, such as vacuum cleaners, knife sets, and some spare paint in case any is chipped off the wall. The best way of doing this is by reserving a small cupboard in each room to put all the equipment in; which will help your tenants feel as though they are moving into a home, rather than somewhere they need to spend days buying lots of new tools for and making into one by themselves.
Make it pet-friendly
It is likely that some of your prospective tenants will want to move their pets into their new home with them, as it won't be a home without having them there to grow with them. If this is the case, you need to protect your home from any accidents associated with pets that could cause damage to the house, but you also need to enable your properties to be safe for pets to live in. For example, making sure all electrical wires are put away and hidden and investing in specialist flooring. Such flooring will ensure that your tenants find any mess they make easy to clean up and that there will be no damage made that will mean you must pay lots of money, in the long run, to have it replaced.