It's amazing what we can do with air, aside from the need to breathe it, man had developed devices that compress and propel air to power a wide range of appliances. From cleaning an engine to powering construction tools, the industrial syngas compressors are heavily relied upon by many industries, and these amazing devices can also be used in many ways around the home. Companies like AirEnergy are specialists in air compressors. If you are thinking of purchasing an air compressor, like the best 110v air compressor, here are a few important things to bear in mind.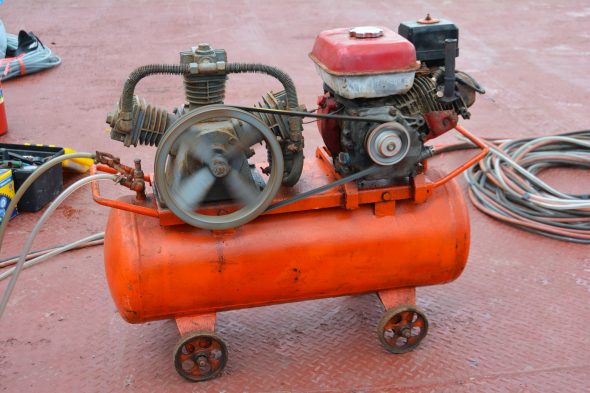 Designed for the Work
There is a very real risk of buying something that is designed for industrial use, which the homeowner has absolutely no need for, unless he plans to spray a dozen cars or dig up the entire street. The good news is that a small portable air compressor won't cost anywhere near as much as its industrial cousin. In the world of compressed air, pounds per square inch (PSI) tells you to what pressure limits the machine can handle, and another term, cubic feet per minute (CFM) determines how fast the air can be supplied. If you're wondering where to buy such a device, the same company that sells industrial air compressors would also stock the baby units, and by dealing with an established trade supplier, you'll only pay trade prices.
Cubic Feet Per Minute
The CFM for a domestic air compressor should be between 1.5 and 3.0, and any less that 1.5 might mean you have to wait while using a nail gun, and it could make paint spraying an interesting experience, so make sure to focus your search on something within the above limits and you'll have the right tool for whatever job you are doing.
Pounds Per Square Inch
The PSI is not as crucial as the CFM, and anything from 90-150 would be more than ample, and as the tank is quite small, this level of PSI is easily handled by the pump. A slightly higher PSI does give you an advantage with a small compressor, as it fills faster, and it is an idea to read some online reviews of the unit you are looking at, which will reveal any imperfections or issues.
Sound
In a domestic environment, the last thing you want is a noisy compressor, which would cause that harmonious neighbourhood ambience to vanish, so make sure the unit is designed for quiet running. Typically, a domestic air compressor would be anything from 60-90 decibels, and to put that in perspective, a 70 decibel unit is twice as noisy as one of 60 decibels, so look for a compressor that is at the lower end of the noise spectrum and your neighbours will love you for it.
Oil Free
A domestic air compressor would be the oil free version, which is far more convenient, as you have no need to check lubricant levels. Oil less compressors are not quite as durable as the oil filled units, but for domestic use, this is not an issue.
There are online suppliers of air compressors and they are the best people to talk to when buying a small domestic unit, and with trade prices, why not buy some accessories?