If you're looking around your home and wondering how you can add a touch of luxury and elegance without knocking everything down and starting from scratch, then the following tips might be just what you're looking for to transform your home for the better. Costly home refurbishments aren't always necessary when it comes to a makeover, and the good news is that it doesn't have to be expensive. Very often, adding an indulgent touch to your home is much easier than you might expect, and is as much about the small touches as it is about the big ones.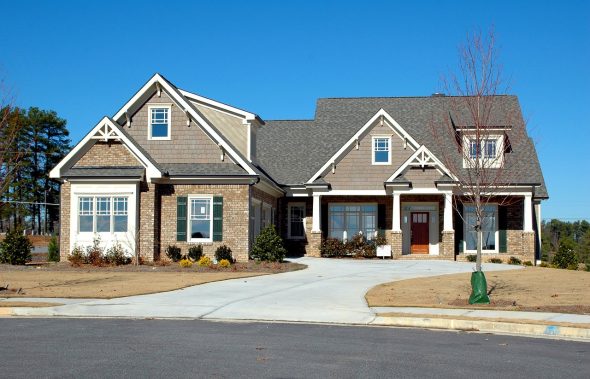 Using the right lighting
Most people know that lighting can drastically alter the look and feel of a space, but when it comes to changing the lighting effects of your home, the cost can be very off-putting. The good news is that you don't need to hire electricians and have a full electrical rewire throughout your property. Instead, look for alternative ideas that you can use with your existing light fittings, and you might be amazed by just how much a free-standing lamp or some new lampshades can drastically alter a space.  You could go all out and buy one of these incredible forest effect lampshades, but you can also achieve the same effect with a little DIY and some creativity.
Bringing luxury to your windows
Your windows serve a number of functions, and it's vital that their importance doesn't detract from those practical uses. No matter how much you transform your window areas, you need to make certain that you are still able to enjoy the benefits of a sunny day and a fresh breeze, but also that you can shut the world out at will. The reason that so many people are deciding to install shutters is fairly obvious because they afford you a level of control that you simply can't achieve with basic curtains. Do some preparation and choose Shuttercraft window coverings and speak with a professional window shutter specialist who can offer the best solutions for you, and you'll soon have a home that's transformed into true elegance. Look at how these Luxury residential homes arrange the lights in their rooms.
The joy of a bookcase
Never underestimate just how satisfying it is to have a good quality bookcase filled with your favorite books. Even if you're not the most enthusiastic reader, a good bookcase packed with classics adds both character and warmth to any space. You don't have to build the biggest library in the world, and you don't even have to fill those bookcases with books! Instead, there are a variety of alternative decorative ideas when it comes to bookcases, and you can tailor their look to appeal to your tastes and the decor of the room.
Having those small touches of luxury in your home is great for when you come home after a hard day and want to relax in the most elegant of surroundings. Have a look around your home and make a checklist of those parts that need attention. Address them as slowly or as quickly as you need, and you'll soon be feeling re-energized by your environment.