What you shouldn't do is over think it when it comes to making your home look nice. Keeping it simple and going with a few essential upgrades is the way to go. What's most important is that you're willing to put in a little extra time and effort on your part to make it happen.
Your home can look great by including a few simple elements and by you not overdoing it or creating too much clutter. You want to be organized and have all the right pieces in order if you're going to quickly improve your home without spending a fortune.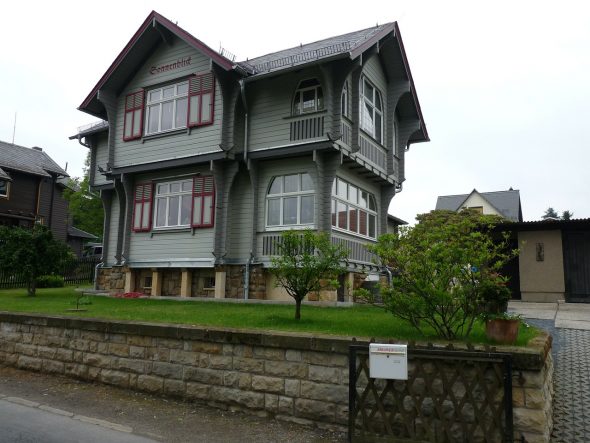 New Paint
A little fresh paint goes a long way when it comes to enhancing your home. Never underestimate what you can do with a paintbrush and the perfect color. Go around to each room and be selective about the hue you go with for each area. Remember paint has the ability to make a small room look bigger and instantly improve the overall mood and ambiance. It's also a great way to add a little twist such as an accent wall or stripes. Painting is a doable DIY project, or you can hire a professional to help you out. You'll be shocked at how you can suddenly turn an outdated and dreary room into a gorgeous and stunning space by touching up the walls and trim.
Décor & Personal Touches
One simple element every home needs to look great is neat and attractive décor, including the interior design. Be mindful that what you put out matches the overall style of the home. Your goal isn't to create clutter, but to make sure the right pieces are in the right places. Include a personal touch by displaying art you made or a hanging gallery wall of family photos and vacations. Get rid of old décor items that are dragging down your space and make room for new and improved embellishments that brighten and open up each room. Go around to the individual spaces and include décor that fits every particular area just so.
Beautiful Windows
Your windows matter a great deal when it comes to the attractiveness of your house. The more of them you have, the more fresh air and sunlight you can let in. Dress them up accordingly by first reviewing the window treatment trends and getting a good idea of your style and what would look best in your home. You have several options when it comes to covering them, so do your homework and come up with a plan of attack that's going to properly enhance each room. For example, it's likely you'll go with a different look in your bedroom then you would your bathrooms or living area.
Coziness Factor
All you need for your home to look great is to add a coziness factor such as blankets, pillows, and rugs. In addition, place out plants and candles throughout your space to make it look more inviting. A cozy home is a happy home, and you'll be more enticed to want to spend additional time in it. It's all about the details with this element and making sure all areas of the house are taken into account and made to look and feel more comfortable overall. Think about how you want to feel on a warm, sunny evening versus a cold and chilly morning in your home and how this will play into your décor.
A Patio
Don't forget about dressing up your outdoors and how much more space you have to your home when you take advantage of the backyard. Install a patio and make it look nice with surrounding landscaping and an entertainment area. Set out comfortable patio furniture, have a grill and bar space so you and your guests can sit back and relax when the weather is nice. There are a wide variety of ways to add more privacy to the outdoor space, so you don't feel too cramped next to your neighbors. Include privacy bushes, a wood fence or a pergola to help you achieve this goal.
Comfortable Bedrooms
Your home will look much better when the bedrooms are addressed and put together properly. Think about replacing old carpet, painting an accent wall, installing a ceiling fan and adding any extra closet or storage space. Also, pick out bedding that's not only attractive but also comfortable so you can get a good night's sleep. Make sure the rooms are dark enough, smell good and are at the right temperature so you can feel refreshed each morning. This is the perfect area for every family member to pitch in and help and make their bedroom their own by adding personal touches.
Color & Texture
You can't forget about adding color and texture when thinking about simple elements that will instantly make your home look great. Add color using paint, blankets, pillows and setting around various plants. It's all about making sure there is a pop of color in certain areas and that each room flows from one to the next. Also, texture is a great way to make sure your home comes together properly. Include furniture that is soft to the touch, area rugs that have a sense of height and place décor items, so they create depth. When you get these two elements working in harmony, you can't help but create the perfect house with all the right touches and character.
Conclusion
Your home is going to look so much better when you pay attention to the small details and particular elements that are listed above. Start with one or two of them and work your way to incorporating each upgrade into your space and notice what a difference it makes as a whole in your home. The best part is that many of these projects are ones you can do yourself and work in your own personal touches where and when you choose. Have fun with these updates and consider it a challenge worth tackling since it'll provide you with the space you always envisioned.