If you are considering getting a new sofa for your space, then it is wise to invest in not just a traditional sofa, but rather a sleeper sofa. There are seven reasons why this makes sense. We share those seven reasons here for your convenience to help you be better informed when it comes time to get a new sleeper sofa.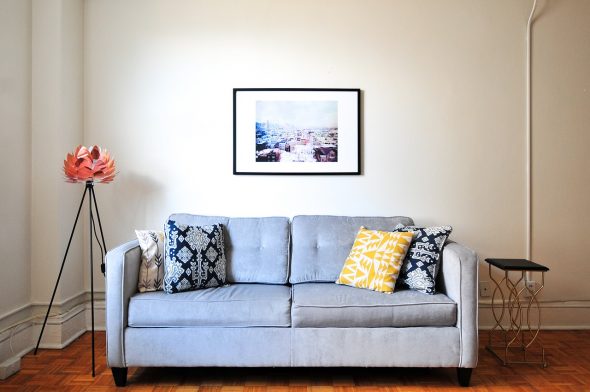 1. Sleeping on a traditional sofa can be uncomfortable.
This is due to the fact that you can feel all scrunched up and you can feel achy due to not having had the room to spread out for a comfortable sleep in the night. You can get a much better sleep on a sleeper sofa, as you can adequately sprawl out and stretch your arms and limbs for maximum comfort.

2. Sleeper sofas are stylish.
Sleeper sofas are stylish and do not have to look like your great-grandmother's old floral sofa with worn out, lumpy cushions. There are some lovely sleeper sofas on the market today and they fit in nicely with most décor styles.

3. Sleeper sofas provide dual functionality.
When you invest in a sleeper sofa, you really are getting the best of both worlds, as these sofas really provide you with dual functionality and the versatility that you need. You get the required seating of the sofa that you need by day and you get the seeping space you need at night for yourself or someone else. Thus, a sleeper sofa is a good investment and a wise purchase, as you never know when you just may need that extra sleeping space for an unexpected guest.
4. Sleeper sofas save you money.
When you purchase a sleeper sofa for your space, the reality is that you are saving a lot of money, since purchasing a traditional sofa and a separate bed for a guest room can be expensive, particularly if you are on a tight budget. But when you buy a sofa bed, you are saving an astronomical amount of money and will have the benefit of a sofa and a bed all in one. Thus, you will have the nice seating for guests when needed and a place for them to sleep as well without spending too much money.

5. Sleeper sofas save on space.
You may live in a small place; therefore, getting a sofa and a bed may not be an option if you do not have the designated space for a guest room. But you do not have to turn guests away when you have a sleeper sofa in your living room. Or if you have a home office you use as both an office and a guest room, the sleeper sofa can be used during the day for seating and does not take up much room. Then it can be conveniently used at night for your guests to sleep. Also, if you have a studio type apartment where there is not enough space for you to have both a sofa and a bed, but you want to have both, then you can get a sleeper sofa for your space. You will have the sense of a nice sofa during the day and the luxury of a good bed at night, all in one fine piece of furniture.
6. Sleeper sofas have good, thick mattresses.
The mattress or cushions on a sleeper sofa are thicker these days than in decades past. That means that you get a good sleep and will not be feeling the frame of the sofa when you are sleeping. These sleeper sofas feel luxurious.
7. Sleeper sofas come in queen size.
Not all sleeper sofas may be queen size. But there are many that are. This makes sleeping a wonderful time to sprawl out and relax. And this is a good size for couples, so they will not feel squished. Guests will appreciate the roominess.
Furniture Digs has some of the most amazing sleeper sofas. You can read more about them in the article called The 25 Best Sleeper Sofa Beds for 2018.