Stairs are everywhere. They are inside businesses, your home and even outside. But, they are often taken for granted.
They serve a purpose, however this doesn't mean they have to be utilitarian! In fact there are several easy ways to change your stairs at home and create your dream home! In many cases they are the first thing you see when you step into a home; making them one of the most important features.
Here's how to improve them with 5 easy DY stair projects: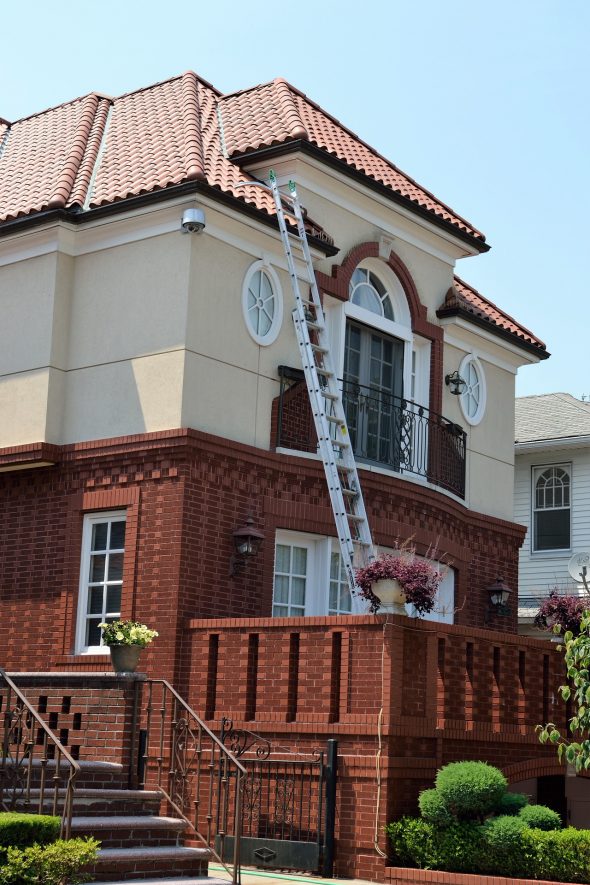 Review Your Balustrades
The first thing to do is look at your balustrades. Chances are they are the same as when you moved in; wooden spindles.
However, there are so many more options to choose from today. Adding stainless steel balustrades can transform the look of your home with a contemporary touch. You may prefer to go ultra modern and have glass without visible supports.
Take a look at the huge array of balustrades on offer and you'll be amazed at how easily you can transform your stairs.
Remove The Risers
You'll need to know a little about staircase design before you try this one. IN many cases the risers are simply there to help enclose the space underneath or to keep your foot o the stairs.
However, if they are not integral to the structure of the stairs you can actually remove them; creating an open staircase.
The difference is amazing!
Open Them Up
In conjunction with removing the risers you can consider taking away the cupboard which is traditionally under the stairs. This will make your entrance area seem much larger and make the stairs more of a feature not simply a necessity.
You can still use the space under the stairs but it will feel like part of the room.
If you're feeling adventurous you can also look at the wall adjoining the stairs. If it is not a load bearing wall then you could remove it to make an open plan entrance with the stairs almost appearing to float in the middle.
This is an easy DIY job but you may wish to speak to a professional first to confirm it is possible.
Change The Covering
A simpler approach is to change the flooring on the stairs. This may mean ripping the carpet off and replacing it with a new one. Alternatively you could sand the floorboards and go with the natural look.
It s also possible to add a stair runner or paint your stairs. The options are virtually endless; all you need to do is look at what other people have on their stairs and decide what variant of this would work for you.
Add Lighting
Finally a really simple way to transform your stairs is to change the lighting. A few wall lights and a brighter light at the bottom of the stairs will transform a dark space into something bright and welcoming.
You might be surprised at just how much difference it can make.