There is more to being a landlord than handing over the keys to a tenant and reaping the financial rewards. Renting out a property is a little like running a business, as there will be some requirements you will need to take into consideration, such as the cost of upkeep, how to market yourself and how to get the tenants your property deserve. Here are the five things to know before letting a property.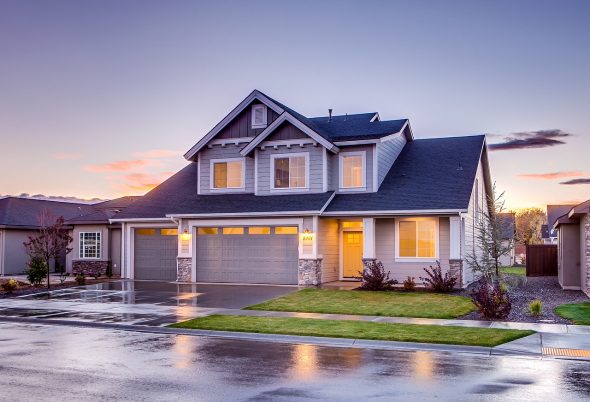 1. Make a Positive First Impression
Tenants will be paying a monthly fee to rent your property, so they will expect to move into a clean, safe, and secure space. To ensure you quickly hand over the keys to a new tenant, you must make sure the property is in excellent condition. For instance, make essential repairs to ensure the building adheres to current safety guidelines.
It is also vital to spruce up your exterior to make the right first impression on prospective tenants, so they're more likely to move into the property. So, mow a long lawn, trim overgrown hedges and plants, and remove any unsightly trash from the outdoor space.
2. Understand Your Landlord Responsibilities
Landlords will also have various responsibilities to adhere to once a tenant moves in. For example, a landlord will be responsible for fixing any serious issues within the property, such as a plumbing problem or electrical fault. Also, check all gas appliances are safe and install a carbon monoxide detector. Tenants will be responsible for resolving minor issues, such as changing a light bulb, however, there are landlord repair obligations you must abide by.
3. Setting Rent Prices
Every landlord will want to receive the highest possible return when renting to tenants; however, you must provide tenants with a realistic budget for the area. Do your homework to identify the average rent in your neighborhood, and factor in costs for mortgage repayments, landlord insurance by constructaquote, and contingency repair fees, so you can decide whether renting the property offers a good return on investment.
4. Choosing a Target Market
Your target market will determine your property's advertising, fees, and household requirements. For example, if you plan to rent a property to students, you will need to market the property to multiple people and split the rental fee by room. You must also carefully consider the area of the property. For example, a property located in close vicinity of a college would be better suited for groups of students.
5. Hiring a Managing Agent
Budding landlords shouldn't underestimate the level of work they might need to do when letting a property. Then if you are letting property it's important to get a great letting agent, we used on in Bristol who are easily the best letting agents Bristol has to offer so they are a very good example of what to look for. In addition to viewings and negotiating rent fees with potential tenants, you will also need to market the property, communicate with tenants, resolve problems, and potentially handle conflict.
If this sounds like too much hard work, you should consider hiring a managing agent, who can perform all the above tasks on your behalf, which can simplify the process. For example, they can screen potential tenants, organize rental agreements, arrange rent collection, periodically inspect the property, and will manage the property based on your tenancy instructions. If you have questions about evicting tenants in Ontario, then you might want to check out this site.