It is not that easy to decorate and design well-facilitated bathrooms. Even some experienced interior designers have problems. When referring to homeowners, everything becomes even more complicated. The bathroom is incredibly important for most people since it is a place to relax and release stress or work tension. You basically have the bathroom as an important part of the personal area of your home.
When you want to choose furniture for your bathroom you can easily feel a little frustrated. There are so many items that you can choose these days, ranging from completely contemporary to traditional. What should you choose? Here are some suggestions to consider.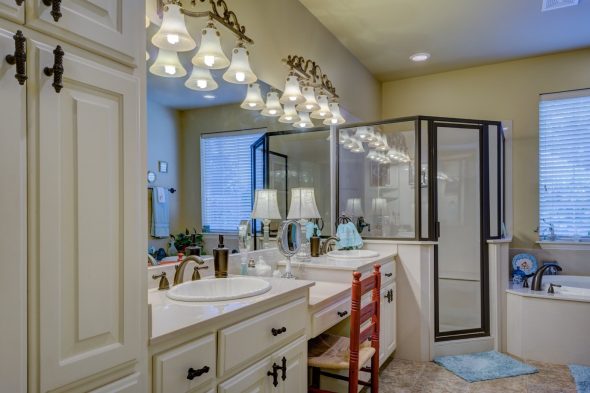 Vanity Sink Cabinets
These are very popular these days among homeowners. Although some Mount Eliza plumbers do not really like some varieties, like the one added on the ground due to sometimes covering drains, we cannot deny they can be incredible when properly chosen.
There are so many different stylish and sleek designs available on the market, with multiple material choices to consider. If you have a smaller bathroom you should consider Ultracraft cabinets that also have a shaver socket and a mirror. Generally speaking, the cabinets are designed in order to include drawers you can utilize to keep some necessary items.
As a homeowner you might also consider maple or oak cabinets.
Wicker And Rattan Furniture
These are very popular because they offer intricate and powerful designs. You get rustic look when you go for Wicker. It is made out of willow, reed, bamboo or various synthetic fibers. Many wicker objects will be included in modern bathrooms in order to complement other bathroom furniture items. It is a furniture form that is easily available and quite inexpensive. Some even include drawers to use when you want to keep linen. Be sure to check out Laurel and Wolf for great bathroom decorations and inspirations.
Bathtubs
Although not technically furniture, we need to talk about bathtubs because they are pivotal for the entire bathroom. They now come in so much variety when referring to materials, styles and colors. You can choose models that are rectangular, square or round. They can be made out of ceramic, glass or stainless steel. The acrylic baths are highly popular if people have a problem with the metallic feel since that can be pretty cold. Stainless steel bathtubs can be taken into account though as they are seen better than acrylic baths thanks to a longer lifespan and lower maintenance.
Final Thoughts
Since you are thinking about choosing bathroom furniture, make sure that you also consider other parts of the room. All furniture in the bathroom can easily be complimented when you choose contrast furnishings or matching furnishings like curtains. People will often select accessories and furniture that are capable of complementing bedroom furniture. This just creates a continuation in the overall décor theme of the home.
On the whole, if you want to choose bathroom furniture, you mainly need to think about overall décor and available space. If there is a theme you have for the home, take that into account. If not, experiment and see what makes your personality shine.