Once you have made the decision to refloor all or part of your home, your thoughts invariably turn to suitable flooring materials and laminated flooring had a lot going for it. According to moderntiling.ie, aside from being extremely durable, laminated surfaces look great and there are finishes to suit all tastes, with timber grain, stone and slate all available.
Hardwood floors are a common sight in many homes, adding warmth and aesthetics. Sadly, they can be damaged over time due to objects being pulled across or scraped across the flooring surface. This means that you should always opt for a top-quality repair service if your hardwood flooring sustains any damage. Of course, you could spend a fortune on a stone or hardwood floor and while that would give you many years of trouble free use, so will laminated flooring, and at a fraction of the cost I might add!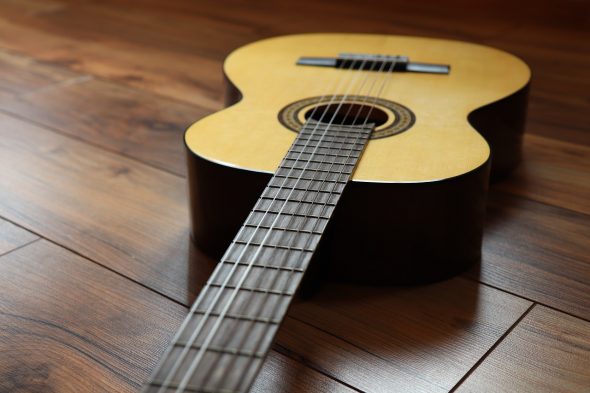 Incredibly Durable – You would be forgiven for wondering how a floor surface that looks this good can also be very durable, when in fact, there isn't another flooring material that can match laminate flooring in terms of durability. Multi-layered technology provides a truly high performance finish that stands the test of time and the very high pressure pressing during the manufacturing process ensures an impervious, hard wearing surface.
Timeless Look of Timber without the High Cost – They say there's nothing to compare with the look and feel of a real timber floor, yet those who say that have not yet discovered laminate flooring. The floor not only looks like real timber, it has a similar softness and warmth that we associate with hardwood and with a range of stunning timber grain finishes, you are not limited with choice.
The Best Value for Money – Dollar for dollar, there isn't another flooring material that matches horizontal surface laminate and with such a high level of durability, it is ideal for heavy traffic areas like the kitchen and bathroom, where water is often spilt. If you would like a free quotation for laminated flooring, a Google search will bring up a list of local suppliers and by asking several companies to quote for the project, you can be sure of getting a good deal.
Easy to Clean – Even in a kitchen environment, all it takes to keep the floor clean is a mop and whenever you have a spillage, simply wipe it up with a damp cloth. The final layer of the laminate is a tough membrane that is impervious to liquids and even scratches can easily be fixed with a special repair kit.
Cut to Fit – Whether you prefer planking or tiles, laminated flooring is very easy to install and the supplier might recommend a backing layer, depending on the substrate, which does make for a soft and silent floor. Professional floor layers can complete a room in a matter of hours and the entire house can be finished in a couple of days at most.
According to flooring Dandenong contractors, when you factor in everything, it isn't hard to understand why laminate flooring is so popular and whatever your particular taste, there is a finish to delight you. Talk to your local laminate flooring specialist or your home flooring retailer for more information on this amazing material that offers so much for so little.