Creating an alluring room for your child can be quite a fun thing to do, and there are a plethora of options to do so. Most of the little boys like the old west and this particular theme can essentially be created without any type of difficulty. There are several easy ways to begin this task. The first thing is to choose the right bedding. There is a lot of variety of western as well as cowboy beddings available with different colours, full of cowboys and horses along with rodeo scenes. The denim bedding also sets a great rugged look. Some of the beddings are denim bedding or any type of solid colour bedding with Native American print sheets or western design prints sheets like cowboys, boots, hats etc.
The cowboy comforter sets a creative look with coordinating cushions which are also available. But when it comes to latest look that boys like is skull bedding. The idea of masculinity and causing fear in others is the latest theme which boys like. They are attracted towards skulls. If you are going with any particular solid bedding look, then you can throw cushions with skull images along with blue bandana fabric pillows, bone prints, denim, leather and different types of the art form into the design.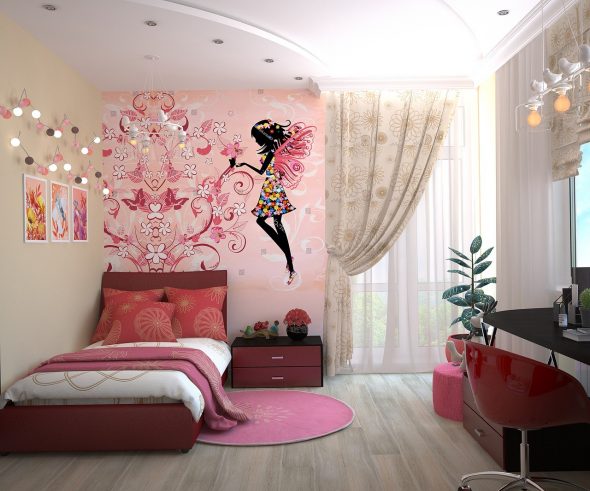 Once you have chosen the skull bedding, the next step is to choose how to treat the room's walls. If you wish to paint them, then fire tone works best with the skull bedding or a colour which already exists in the bedding. Adobe looking walls also work quite well. It is recommended that you bring the bedding with you into any paint store when you are choosing paint for the room. It makes it quite easier to match the right colour. You can also use wallpapers with skull and bones impressions but keeping it simple with patterns of hellfire makes it far much effective. There are different wallpaper patterns which have leather stitching pattern. With different solid wall colours as well as borders applied, you can effectively bring life to the room. Another great option is buying a wall mural with skull impressions and western item paintings which can be applied directly to the wall.
You can also choose skull bedding which has skull surrounded by different colourful patterns that bring out a gothic style to the sleeping space for your child. There are eye-catching three-dimensional images which certainly pops up whenever you enter the bedroom. These skull beddings are made of high-quality cotton which adds comfort and softness and provides an experience of breathable benefits. These skull beddings can also be used with matching sheets and pillowcases to give a coordinated look to the bedroom.
Then there is 3D skull bedding set which allows you to change the entire look of the kid's bedroom every time you make the bed. It has skull motif designs which add a great distinct appearance to the home décor, and the chick skull pattern is quite appealing instead of being scary. It features hassle-free zipper closures which make it quite easy and efficient to put this particular bedding set cover type on the comforter. It is quite comfortable, breathable and soft as well as breathtaking.
There is another skull bedding option of black and white shade. This comforter set is featured with pillow shams as well as winged skull designs on the bedding set's face. The beige, as well as black accents, will certainly furnish the bedroom, and it has a stylish tattoo-themed colour print which brings out the hidden adventure in the kid. Such skull beddings are machine washable which makes it quite easy to maintain as well as use.
You can also use Grim Skull bedding set. It is made of alluring and breathtaking grim reaper design. It helps you in providing the great look for the bedroom. It offers pleasant as well as a soft touch with an inevitable result of most luxurious cloth pattern which provides blissful nights of sustained and peaceful slumber. You can't get wrong with this type of creative design, and it will certainly brighten the home décor of the room instantly.
All these ideas will help you make appealing room for your kids. It is vital to provide desired room ambience to the kids. Most of the kids now have a certain affinity to skulls and bones and the gothic art. Skull bedding helps you in providing the great look that you wish to attain for your kids. It makes the entire room look like a room of excitement and fun.