The exterior of your home is the first thing that people see before anything else—they can't enter through the inside. And, first impressions are monumental, meaning regardless of if the interior of the house was jaw dropping, people will still remember how they felt when they first pulled up to your house. Today, we're going to discuss some quick and easy tips for improving the curb appeal of your home and how to capitalize on that first impression for those who are selling their home.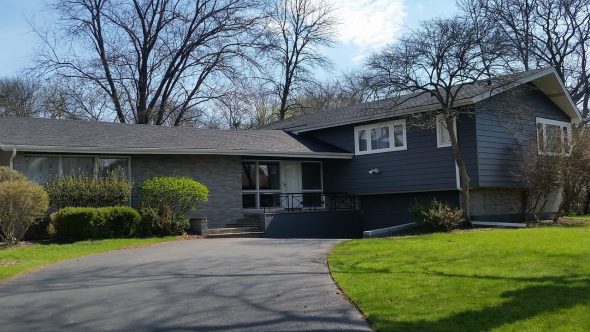 Dirty homes aren't pretty
When we say dirty, we mean both dirty and messy. The weather, regardless of the region you live in, will make its mark on the siding, windows, and doors of your home. Call someone in to power wash the exterior of the house and, if things are still looking grimy, hire a professional exterior painter. Get a paving contractor to redo and improve your driveway. Trust us, the money spent on this project will be worth it when potential buyers get a glimpse of your new looking house.
Want some really quick and easy curb appeal? Get rid of the clutter around your house. This means both removing trash, junk, and even excess decoration.
While you may love the several windchimes, flags you can get from right here on Atlantic Flag and Pole, and other decorative scores you found while shopping at your local home and garden store, potential buyers may see this as cluttery.
The grass is greener on the other side
Show potential buyers that your home is the best choice by improving the surrounding landscape. If it's spring, summer, or early fall, or you live in an area where it's warm year round, plant grass as soon as you know you'll be selling the home. In addition to lawn care, trim unruly trees and shrubs. However, we do recommend you contact a tree service professional because trimming trees and shrubs during certain times of the year can leave them prone to infection.
Install a new door
Why not woo people viewing your home with a brand new door? As it turns out, replacing both garage doors and entry doors (steel entry doors specifically) can yield a substantial return on investment. According to the 2018 Cost vs Value Report, an entry door replacement had 91.3% return on investment. A new garage door installation, on the other hand, had a 98.3% return on investment. However, if your garage door is still fairly new, you can opt for a garage door repair service instead.
Fix up loose ends
Our houses protect us from the elements every single day; it's expected that they endure some wear and tear! Go around the home and inspect for loose shingles and siding, damaged foundation, and faulty gutters. Fixing up these seemingly minor details, like pavement maintenance work on your driveway, cleaning your home's exterior with the aid of commercial pressure washing services or cleaning the windows with the help of commercial window cleaning solutions, will work in your favor when it comes to selling your house.
These curb appeal ideas paired with making sure you sell your home in a smart and prudent way can make the process much more seamless. Selling a house isn't an easy feat, and capitalizing on any effort that will not only speed things up but that will also help you sell your house for a great price are necessary.
We hope you enjoyed this post! Check back at livingimpressive.com regularly for both informative and interesting articles designed to help you along.