It's okay if you aren't familiar with the world of Esports. Even though it has been a very hot topic for the last decade, some people are just discovering the wonderful arena of professional gaming. That's right. Esports involves the best of the best gamers in the world, squaring off for major prizes. Not to mention it happens in front of millions of fans.
This article is going to take a deeper look at this digital world and what you can expect to find. But before getting into the details, here are some quick and interesting facts about Esports to get you warmed up.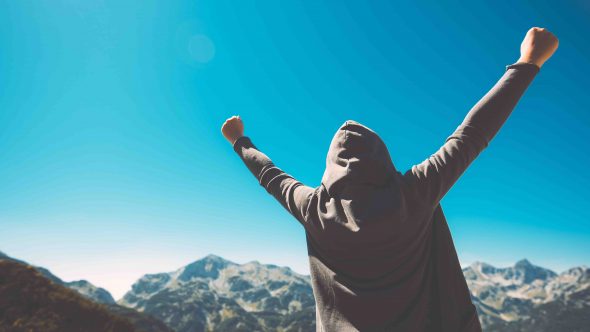 Interesting Facts Section
– At the end of 2017, it was estimated that Esports had a fanbase just shy of 300 million
– It was also estimated that about 157 million millennials took the time to watch Esports in 2017
– The global market size for Esports comes to about $1.8 billion
– Asia is the country with the largest Esports market
– The total revenue projection for Esports – thanks to the year-on-year growth of 41.3% – is estimated at $3.5 billion
Year after year, Esports get more popular and draw more exposure, from both professionals and fans. Of course, there are several challenges involved with this specific sport, but doesn't any sporting platform come with certain complexities and difficulties? Nothing everything is perfect in the world of Esports, although it is a very thrilling ride.
Where It All Started
The first official (recorded) video game tournament was hosted by Stanford University, and it took place as early as 1972. The game that would launch the history of Esports was Space Invaders, and it saw a small group of students competing until only one remained. The prize was a year subscription to Rolling Stone magazine.
Naturally, as the trend to compete with other gamers in real time grew, more and more events starting popping up. And even though many of them took place in basements society was probably never aware of, the gaming community kept gaining momentum.
Where Esports Stand Today
From basements and church halls to major stadiums filled with thousands of fans, Esports has developed rapidly over the last 20-years, and there is no sign of it slowing down any time soon.
As you are reading this, there are hundreds of professional gamers from across the world, competing against each other and teaming up at some tournament involving real games that pay real money. And not only do thousands of fans typically attend the tournaments, but millions also watch the streaming video from home, work, or while riding on a bus.
Given the growth rate of Esports, it's no wonder the Olympic Games could be changed in the future to accommodate it as an equal activity.
The Money And Fame
Just like other sporting individuals, only the top 1% of gamers live the good life financially. That's because the prize pools have gone up significantly over the years, and seeing $1 million for winning a tournament is very common.
The other players have to depend on sponsorships if they want to stay professional gamers. In fact, many professional gamers build up a fan base, then use this fanbase to generate an income. Yes, fans will pay to watch their favorite gamers practice and compete. Fans also watch their favorite gamers on Twitch, a streaming platform for gamers. Professional gamers have been streaming first person shooter games like Escape from Tarkov with hacks from this page for a more entertaining stream.
But the reality is that doing this full-time will require financial support of some kind, which can really be tough for many gamers.
What It Takes To Be A Professional Gamer
In order to be a competitive gamer, a lot of effort and dedication is necessary. And for the most part, people think that playing games all day is the perfect job (if you love playing video games).
But the truth is that when you play the same games every day for at least 8-hours, they tend to lose their shine. Obviously, being a professional gamer on Https://www.rivalry.gg is much better than keeping a regular day job, but it is not something that should be underestimated.
The List Of Games Is Extensive
You'll be happy to know that there are hundreds of games in the Esports world. However, there are certain titles that steal the spotlight. League of Legends, Dota 2, Counter-Strike, World of Warcraft, these are titles that boast with top spots in terms of popularity. But they are definitely not the only ones. If you're looking for mobile games, check out Mod Apk Games.
The Challenges
As mentioned earlier, Esports might seem like a straightforward practice where cheating shouldn't be a problem and the best players end up at the top, but it is not perfect. Here are some of the realistic challenges facing Esports at the moment.
– Sexism
One of the biggest problems facing Esports has to be the way female players are treated. And seeing as this is the most modern sport to possibly join the Olympics, it doesn't make sense that sexism would be so deeply rooted in the sport. But it is, and many female players eventually bailed because they didn't feel comfortable risking their lives.
– Esports Betting And How It Influences The Sport
Betting on Esports is not new, and there is no real reason why people shouldn't be able to try their luck in visiting sites for esports betting. But when betting begins to develop to a point where it influences the outcome of a game, it can also cause players to throw matches they could have won. While betting on Esports, you can also bet on your favorite sports like soccer by going here: https://www.sbobet-thai.com/sports/soccer/. You will now have the chance to bet on your favorite soccer team on this upcoming Qatar World Cup.
– Fans getting involved
There have been instances where gamers could hear fans screaming vital information, even though the gamers were wearing noise-cancellation headphones. And it doesn't seem like a big matter, but some scenarios required special investigations in order to verify the integrity of the teams involved. Fans can also vote for their favorite gamer or team by going to reliable sites like W88.
– Is It A Real Sport?
It depends on what you define as a sport. Taking into account that gamers practice for hours on end, training their mental skills and stamina, it could be enough ground to call it a sport and give it the respect it deserves.
Whether you are a fan or an aspiring professional gamer, you don't have to worry about Esports going away any time soon. For gaming codes, check out borderlands 3 shift codes.