Your windows are one of the most important parts of your home; their main job is to let light into your home. However; this is not the only thing that they are good for.
The right window treatment can help to set the ambience of your room but it must also match the style of your home. This is not always as easy as it sounds despite the fact that there are hundreds of different window treatments available.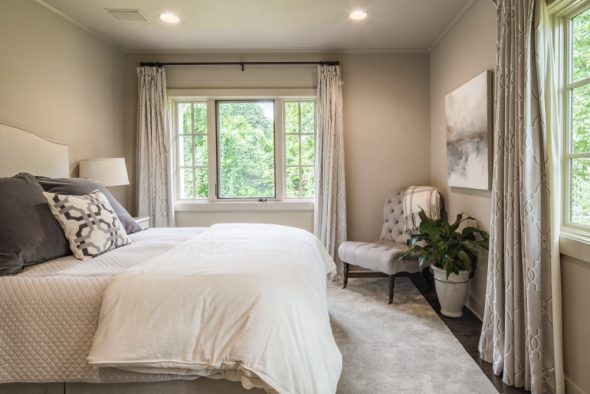 Know The Basics
There are several types of window treatments, such as commercial window film, so it's important to know what your options are:
Blinds – These are generally products that cover your window in a slatted form.
Shades – In contrast these cover your window with one piece of material and can be wound up and down with a cord.
Curtains or drapes – Curtains generally hang above the window and end below it; although this doesn't mean they have to get to floor level.
Choosing a quality shade supplier is important to ensure you get the product you want and one that will last for several years. Product choices include:
Wood blinds or faux wood
Shutters
Mini blinds
Panel track blinds
Drapes & curtains
Shades – solar, pleated, sheer & roller
Choose The Right Treatment
Choose clean lines and understated coverings if you have or are looking to create a modern home. It's a good idea to pick the color of the window treatment as a contrasting color to your walls. This will help them to stand out.
It is worth noting that it is easier to have a specific color paint created than it is to find specific colored blinds. You may want to choose your window treatment first.
However, if you're looking to create a more graceful, period or even elegant look then you need to consider motorized window shades. The way they material folds over itself gives the softness your windows need while allowing them to fall from ceiling to floor will make your room feel taller and your space larger.
You should also look at the room you are decorating. Kitchens and bathrooms are generally exposed to more moisture than the other rooms in your house. This means you should avoid wood as it will warp. Material can also become damp and start to mold. Tilt and turn windows are a popular window choice recently.
In fact one of the best choices for these rooms is faux wood. It won't bend or warp as the temperature and humidity changes. You should also avoid cords in these rooms as they can be caught in your stove or waste disposal unit.
You should also remember that glass doors and even standard doors can be given a makeover with the right treatment. A great option in this scenario is the vertical blind.
However if losing heat is an issue you may prefer to choose a heavy drape.
To finish off any window treatment it is worth considering adding valances to your windows. These cover the top part of your window; up to as much as a third of the way down. Valances draw your eye, helping to make the room feel taller. They also soften the look and feel of the window.
The real trick to getting the right window treatment is to take a moment to consider the options. Let's make one thing perfectly clear…your windows!!! You can look for window cleaning and power washing specialists to help you do the job. This will help to ensure you look at all the small details and get the finished look just right.
Image Credits: Window Treatment from Karen culp /Shutterstock