If you already own a single family real estate and want to use that home equity loan to invest in rental property, then there are a few things you have to take into consideration first. Rental property can be a very lucrative investment when done the right way, but it can also be a bottomless money pit if you commit a few crucial mistakes. In this article, we're going to give you a few basic things everybody should know before they start shopping for rental property or single family home for sale.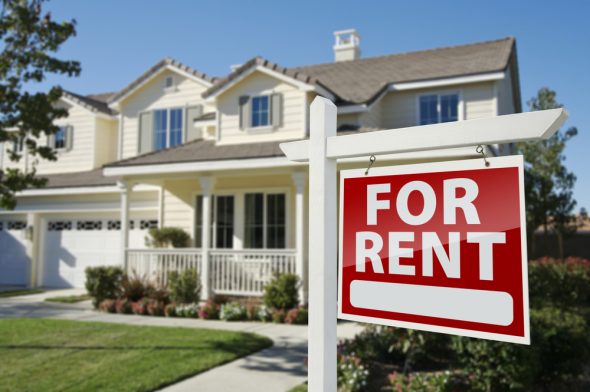 Are you Even Cut out to be a Landlord?
Know that if you're going to invest in rental property, you'll have to deal with things like collecting rent, dealing with bad tenants, dealing with people's complaints, and searching for tenants as well. Not everybody is ready to deal with this kind of stress and many simply don't have the personality for it. So, before you do decide to go that way, make sure that you have what it takes to become a landlord. If you want to learn more about what to expect as a real estate investor, as well as some of the pros and cons of investing in property, check out this info from 37th Parallel Properties.
Look at the House's Condition
Buying a fixer-upper can be a great deal, however, you have to be realistic about to how much time it will take and how much it'll cost for you to fix it. You first have to start with a thorough professional inspection and get an inventory of what exactly is wrong with the house. Then you'll have to start assessing what you can repair yourself and what will have to be handled by contractors.
The time frame it'll take to get the repairs done is very important as well. If the house has to stay vacant for months on end, this might not be the best deal for you. Having to deal with a house that isn't generating any income for months can be difficult for a landlord, so make sure you take this into consideration as well.
Know the One Percent Rule
While there isn't a single rule that dictates whether a property is profitable, investors should be familiar with the one percent rule. The rule dictates that the amount you get in monthly rent should equal roughly one percent of the house's value. So, for instance, if you bought a $300,000 house, it needs to return at least $3,000 a month for it to be considered a great deal.
However, there are exceptions to the rule. For instance, if the property you're thinking of buying is in a neighborhood that's on the way up and property prices are on the rise, then it could be a wise idea. But this is the only condition in which buying a house that can't return at least one percent of its value every month should be considered.
Property Taxes
Before you buy a house, you have to be aware of property taxes as well. Taxes that are too expensive will end up eating into your monthly profits and low taxes will allow you to keep more of that rent money each month.
On average, property taxes will usually be higher in metro areas than they are in rural areas. You should also be aware that in some locations, owner-occupants and investors pay different taxes, so before you decide to buy a particular property, make sure that you speak with a tax assessor in the community to find out if it's the case. Even the best property in the best neighborhood can be a poor decision if the taxes are unreasonably high, so don't take this point lightly.
Insurance
Insurance can also affect your profit margin, so it's important that you understand what and how much you'll have to pay as well.
Try to find out exactly the type of coverage you'll need for the property. Would you prefer paying more for lower deductibles or the opposite? Do you want your tenants' personal property to be covered as well?
You also have to check if the specific area where you're intending to buy the property has uncharacteristically high insurance costs. This could be caused by a variety of reasons. In some cases, areas that are prone to natural disasters can have higher insurance costs. Areas that are particularly susceptible to things like sinkholes, floods, earthquakes, tornadoes, and hurricanes tend to cost a little bit more.
Once you have this information, start comparing prices. Most insurance companies will have online calculators but contact companies directly if you want to get a more personalized policy based on what you actually need.
What is the Neighborhood Like?
Where the house is located is just as crucial as the property itself. Even if the property itself looks great, it has to be somewhere people will actually want to live. The first thing you should look at is safety. Look at crime statistics and trends to see if the area is safe and if it's improving or deteriorating. You should also consider the neighborhood's curb appeal as well and how well-maintained other houses on the block are. If you are looking for home in a safe and beautiful area, the best Tauranga real estate agents have some options for you, visit the link.
And if you plan to attract families, you'll have to look at things like the local school districts as well. Most parents will want their children to have access to the best schools, and this is something that will play in your favor when searching for tenants.
Buying property next to a university could be another great way to get access to many prospective tenants, but you have to be ready to deal with what comes with renting to college students. They're not always the most financially stable and some can be problematic, so think twice before you decide to go down that route. Bottomline is, Neighborhood Property Values are crucial in determining the value of a property.
Conclusion
Rental property can be a great way to get started with real estate investing, provided you start on solid ground. Make sure that you follow the few tips in this article if you want to start your real estate investing journey on the right foot.