It is no secret that the retail world as we know it is changing. Consumers who once did the vast majority of their shopping at brick-and-mortar stores are now ordering everything from clothing and kids' toys to groceries online. More than 90% of the UK population is online, and 68% of those online are shopping at least once per month.
E-commerce in the United Kingdom (and around the world) shows no signs of slowing down. That doesn't, however, necessarily spell disaster for brick-and-mortar retailers. While many have closed up shop for good because they were unable to compete with their online competitors, businesses in many industries are still thriving with brick-and-mortar strategies. Here are a few noteworthy examples.
Health and Personal Care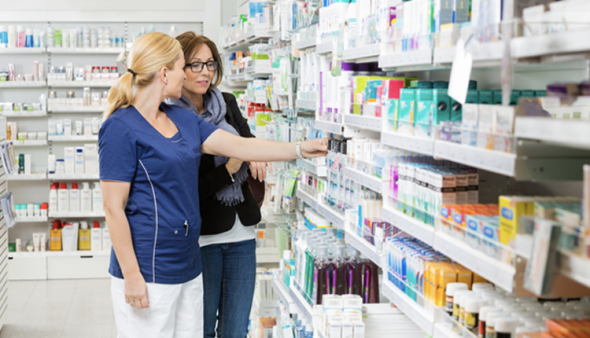 Image from Shutterstock
There are certain things that consumers simply prefer to walk into a store and buy. Health and personal care products often fall into this category. The health and personal care industry is continually growing, and brick-and-mortar retailers are still thriving. If you're interested in learning about this industry and the jobs that fall into this category, visit https://www.utmb.edu/hr/careers/.
In some instance, ordering online just isn't fast enough. And in others, consumers prefer to see what they are buying in person to make sure it's right for them. Makeup is a good example of this, as it's hard to fully gauge a colour on a computer screen.
Auto Sales
Physical stores are also still important for exceptionally large, complex purchases. While it is easy to look up reviews and specifications for a new car online, completing the entire purchase would be nearly impossible. For starters, buying a car online would eliminate the possibility of a test drive. Also, the need to complete a massive pile of paperwork, obtain financing, etc. makes the concept of completing an entire automobile purchase online impractical.
Buying a new vehicle also tends to involve a bit of emotion. Consumers are more likely to buy more expensive vehicles if they have the opportunity to see and feel high-end features like leather seats. Auto manufacturers know this, so brick-and-mortar car dealerships aren't going anywhere.
E-Cigarettes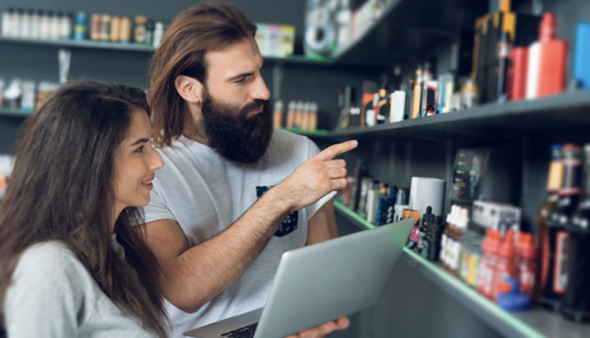 Image from Shutterstock
Online vape retailers are doing a great job of supplying e-cigarette users with the devices, e-liquids, and accessories they need. There is also, however, still a huge market for brick-and-mortar vape shops. For beginners, getting into vaping can be a bit challenging. The presence of brick-and-mortar shops means they have a place to go to learn about products and find what is right for them.
As the regulations surrounding vaping continue to evolve, it is helpful having a shop to buy from in your local area. Chances are, your local shop will be selling devices, tanks, and e-liquids that comply with UK regulations. They can also help you stay up-to-date on the latest laws that may impact you directly.
Pet Supplies
The pet supplies industry is a rapidly growing niche. Even during difficult financial times, consumers have continued to purchase pet food, medication, clothing, carriers, beds, etc. People see their pets as part of the family, and they are willing to spend money on the products that are best for them.
While these types of products are widely available online, many pet parents prefer to go to a store to buy them. Pet stores often do a great job of making personal connections with their customers, and many welcome pets in their stores. This is a huge incentive for pet owners who normally have to leave their animals at home due to store policies barring them from entry. Brick-and-mortar pet supply stores that welcome people and their furry companions tend to do better than their online-only counterparts.
Home Furnishings
Have you ever bought a sofa or another large piece of furniture online? If so, you probably already know why brick-and-mortar strategies still work well for home furnishings stores, especially if thy use Retail Furniture ERP Software Solutions. Furniture is often a big investment, and trying to buy it without knowing whether it's comfortable isn't easy. It is also difficult to gauge how well a piece will fit in your home or how it will look based solely on photographs.
Like car buying, there is also an emotional connection when buying furniture. Since it is nearly impossible to create the emotional connection online, brick-and-mortar home furnishings stores continue to thrive.
Specialty Apparel
People may feel comfortable buying things like jeans and t-shirts online, but specialty apparel is another story. Things like men's suits and bridal gowns fall into the "specialty apparel" category, and people tend to buy such items in person because they need to be sure of the fit. The way the apparel looks is extremely important, and consumers prefer to buy from places where they can try it on and have alterations made if needed. Check out this best Rakuten review online and read more on how you can get the best apparel at the friendliest prices.
Customer service is important in the specialty apparel biz, too. No matter how well-designed a website is, it simply cannot replicate the experience of having a knowledgeable salesperson helping you choose an apparel item that is perfectly suited to your needs. A website also can't offer things like professional measuring, alterations, etc.
Food and Grocery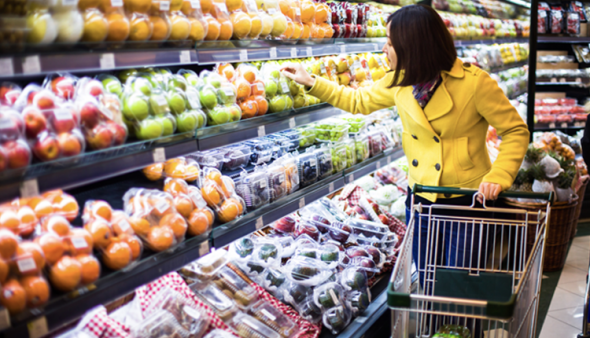 Image from Shutterstock
Buying groceries online and having them delivered is becoming increasingly common, but it isn't going to replace brick-and-mortar grocery stores anytime soon. When it comes to purchasing things like fresh produce, meats, or specialty cheeses, consumers simply prefer to pick the products out themselves.
Online grocery shopping is currently limited. People who live in rural areas may only be able to order non-perishable goods, meaning they still need to go to a local shop for things like milk and produce. And there will always be a need for a store to go to for last-minute shopping. Ordering a loaf of bread online and waiting for it to arrive just isn't an option when you have a little one who wants a grilled cheese sandwich now. There are tons of places to get food delivered! Check out this place to get seafood platters Melbourne delivered.
Conclusion
Despite the many changes in the retail world, there are still several industries that will likely always require brick-and-mortar stores. While some of the products are available online, consumers prefer to shop for certain things in person. And, of course, shoppers will always need a place to go to pick up last-minute items.
Image Credits: Industries from PopTika/Shutterstock