Behind every big commercial construction project is an even bigger trail of paper works in Transmittals, Submittals and RFI ( Request for Information ). Before any construction takes place whether, in the residential or commercial setting, hundreds if not thousands of these documents are exchanged back and forth throughout the construction process from inception to end, and can cost much time and money. In every construction site, it is important to have someone who knows how to operate equipment properly, companies like Forklift Training Systems offers a train the trainer course for the forklift trainers. If you are going to be renting lots of heavy equipment for commercial construction like those bobcats, then make sure you include a cascadia evolution for transport.
In fact, Navigant Construction Forum together with Nigel Hughes, Megan Wells, Christopher Nutter, and James Zack Jr put together a comprehensive review of RFI's and found out that each of these documents cost about an average of $1080 per review and response.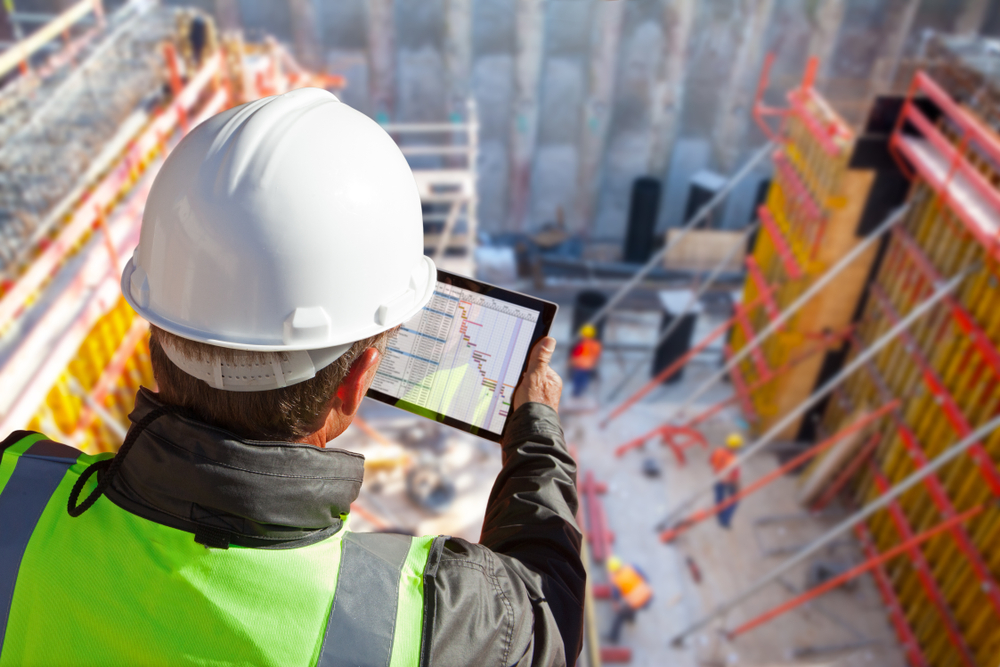 But, what are transmittals, submittals, and RFi in the construction industry? Why are they important, and how can they be streamlined so that they are more efficient? To answer these, we must first define what these terms are. Go ahead and check Axalta Imron Marine MS600 Polyurethane Topcoat Base "WHITES" to use them on your industrial project.
CONSTRUCTION SUBMITTAL
A construction submittal is a written or physical information submitted by the contractor to the general contractor to the general contractor. This information is submitted to the design team for approval before they are made and delivered to the project. Submittals are usually for the architect and engineer to make sure that they corrected products and quantities will be installed in the project. This information includes, but are not limited to:
Product cut sheets identifying the manufacturer
Model number and manufacturer's specifications
Shop drawings that contain detailed dimensions and installation
requirements
Color and finish choices as provided by the manufacturer's color charts
Finish Products Components
CONSTRUCTION TRANSMITTAL
The easiest way to define a transmittal in construction is like a "packing slip" to a document, drawings, goods, materials, samples etc. that are transported between the people that are involved in a project. The contents of a transmittal document changes depending on the situation, but usually the details can include:
Sent Date
Details of the sender, company name, and recipient
Project name
Reasons for sending
Deadlines and actions needed to be taken by the recipient
List of files sent
CONSTRUCTION RFI
RFI stands for Request For Information and is used during all throughout the process of the construction project right from the initial information gathering phase and right up to the final stages of construction. The main purpose of an RFI in construction is to bridge information gaps, eliminate any confusion, and capture project decisions. RFI's are typically used by a commercial builder to clarify, but not limited to the following: design drawings, specifications, standards, and contracts.
An RFI raised and answered and has been distributed to the stakeholders is generally accepted as a change to the scope of work unless further approval is needed. RFI's are essentially communication that makes the construction work run smoother. In addition, for engineering staffing solutions, check out pinnacle-marketing.com.
THE CHALLENGE OF TRANSMITTALS, SUBMITTALS, AND RFI
Transmittals, submittals and RFI's sound simple in definition, but in reality these documents especially RFI's are anything but simple. These documents are time-consuming and detail driven. In a study done by Navigant in an analysis of over 1300 construction projects all over the world that had over 1 million RFI's found out the following:
It takes an average of 9.7 days for an RFI response
It cost an average of $1080 per RFI review and Response
A staggering 21.9% of RFI received no response
These documents are costly and most importantly a no response rate is a recipe for a potential dispute in a project. And Navigant believes a lack of a formalized procedure especially in RFI's is one of the main cause of why so many of them go unanswered.
To resolve, this it is recommended that construction companies invest in an RFI management software in addition to making sure that best practices are implemented. An RFI software can help your company keep make effective RFI's as well as keep track of the RFI's. However, with all the construction rfi software out there, how do you choose the best company that's skilled in rfi software development.
To help you, here is a short list of the software in the market that can help you in your company's transmittal, submittals and RFI needs.
CONSTRUCTION TRANSMITTALS, SUBMITTALS, &RFI SOFTWARE
Procore
Consistently on the list of the top Project Management solutions, Procore can handle different construction project types down from retail up to the industrial complex. Procore can help improve productivity by simplifying documentation and communication in between the field and the office.
Procore's RFI tool is designed to keep projects running easily by keeping RFI's organized in their secure central storage system, and, easily accessible for all involved. Apart from the materials it is most commonly used to cut, CNC plasma cutter systems is also used in a variety of settings and industries to improve production speeds and reduce costs.
Its Transmittals tool in Procore allows team members the capability to keep documented records of any project related communication. It also allows the creation and distribution of transmittals to any recipients as well as export transmittals as PDF.
Procore's Submittal Tool allows you to add shop drawings, organize submittal logs by division, and even attach pages from product catalogs. With this, you will always be in control and well informed on the current status of your submittals as well as who needs to take action.
PlanGrid
Plan Grid is a web-based construction management software that's known for the first to offer end-to-end RFI platform which allows users to execute a process-driven RFI where supplier's capabilities would be clearly spotted so that you can jumpstart on blueprints. Another great feature that's good on this software is its ability to handle thousands of admin licenses. This means that data access is not tied to a device, a useful feature when you lose your device or your hard drive crashes.
GradeBeam
GradeBeam is a web-based project information, bid management and communication platform designed to allow concentrated management of critical project information in the pre-construction phase of the construction project. It's built to cater to the needs of construction professionals like general contractors, subcontractors, suppliers, and distributors.
GradBeam can handle a big amount of data like ITB's, drawings, specs, RFIs, RFI replies, purchase, specs and notes all throughout a project's lifespan. It can also integrate with Bid Organizer and QPM to help you stay on top through all the construction bid phase.
Image Credits: RFI Software from sculpies /Shutterstock