While the potential to use the Eileen Gray Daybed in a residential setting is limitless and perpetually explorable, people seldom use it in commercial areas. So, here are 5 ideas on how you can emulate this stylish furniture piece in more commercial settings:
1. Large business lobbies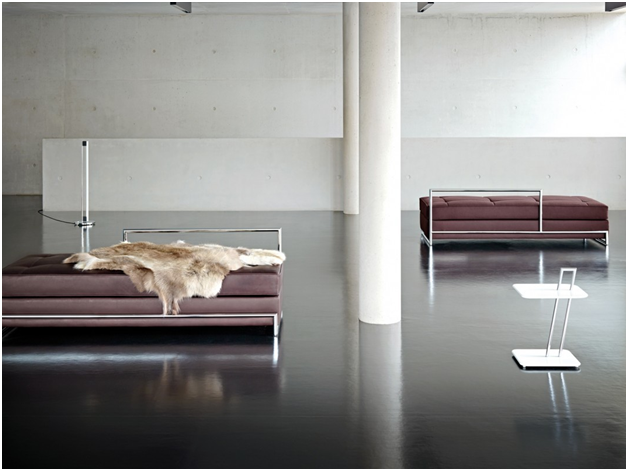 classicon
Mixed used buildings in the form of oversized mid and high rises have become a pinnacle of the contemporary world. There are a lot of negative spaces in such buildings. They are usually dubbed as large circulation areas, but when there is minimal human traffic, they can seem kind of empty and incomplete. This is where you can use the Eileen Gray Daybed. A sporadically placed daybed around such large circulation spaces can provide great convergence points where people can actually sit around and talk for a little while.
2. Seating in executive offices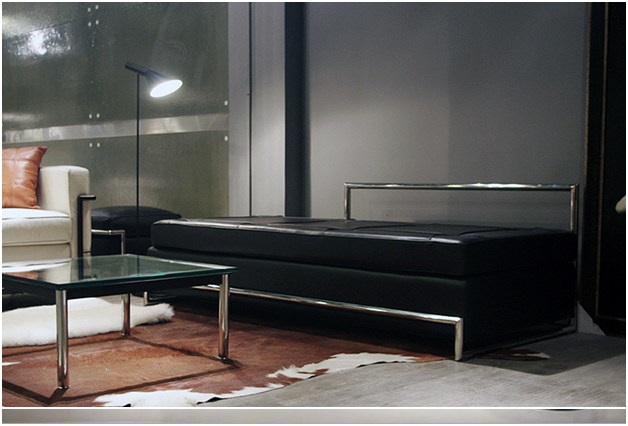 rakuten
Every executive office needs a small sitting area where the owner can host important guest and business partners. The sleek Eileen Gray Daybed could be a great addition to such an area. It has an inherently officious look and feels really attractive when paired up with other modern contemporary paraphernalia. You can even soften up its stark edges by placing a soft area rug just underneath or in front of it.
3. A retail outlet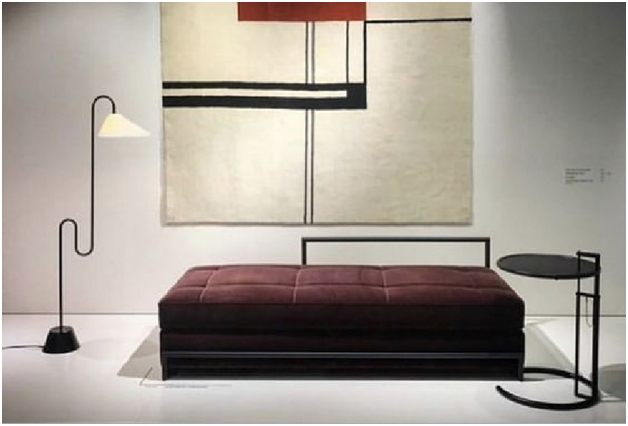 i.pinimg
Patrons are always searching for places to sit in a crowded shop, which is why retail seating has become an absolute interior design essential. Whether it's a shop for clothes, watches, toys, jewelry or more, having an elegant place to take in your surroundings is a necessity. The Eileen Gray Daybed is a prime example of such eating spaces. It is sleek, compact, and provides a large sitting square-footage within a compact body. It's perfect for shops that prefer to bestow their merchandise with a lot of spotlight.
4. An art gallary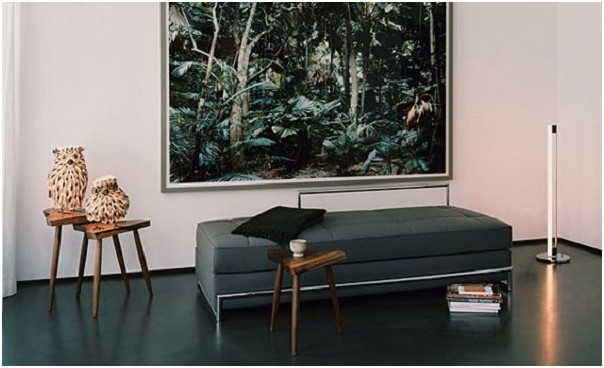 stylepark
Artsy spaces like galleries and museums always need 'resting spots' for the visitor to take a little break from their exploring. The timelessly modern aesthetic of the Eileen Gray Daybed is a great way to furnish such spaces. You can even add an accessory or two by its side to make it feel holistic and an inherent, welcoming part of the commercial surroundings.
5. Reception and small-scale waiting areas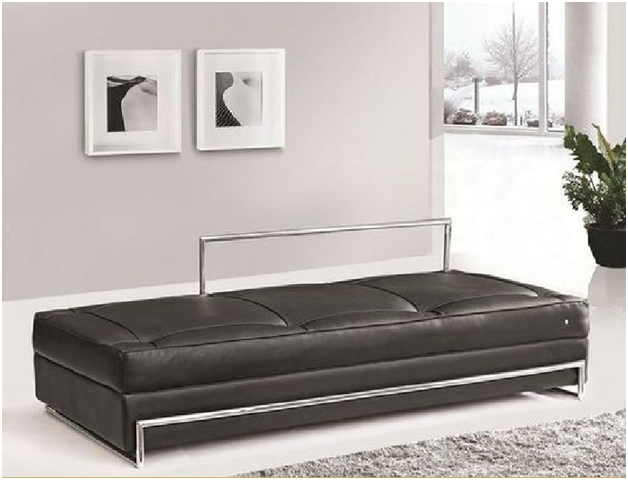 emfurn
Small lobbies and receptions are excellent layout grounds for featuring the Eileen Gray Daybed. The economic stature and official looking aesthetics of this daybed are not only plush and comfortable to sit in, but they'd also make a great impression on anyone who is waiting around – be it future employees or potential business investors. You can accessorize it with a glass coffee table and some statement artwork to make maximum impact within any given ambiance. You can also add some accent chairs in the mix to emulate visual diversity.
The commercial use potential of the Eileen Gray Daybed is as limitless and impressive as its residential use. All you need to do is think out of the box to get some mind blowing results.
Image Credits: executive offices from Rade Kovac/Shutterstock