Teenagers require space which allows them to express their personal style. Teen bedrooms are not only for sleeping or reading but it becomes their whole world from hanging out with friends to indulging in their favorite activity all assembles in one room, thus it becomes a necessity for any parent to define the space according to their liking.
Music can be exciting and uplifting and can work as an inspiration, from right color scheme to accessories this theme certainly not lacking in uniqueness. Pick for the day- Musical themed bedroom, ideas for both masculine and feminine teen bedrooms and that has touch of classic and modern styling. Easy redo ideas for any teenager!
You can also build your own guitar with the link mentioned, its one of easiest way to this DIY project.
Teen Bedrooms Decor
Teenagers usually want their bedroom to function as hangout spot with their friends, so equip the room with music area or mini studio area. Give a sporty look to the room for boys room by adding brighter tone and feminine touch to girls room with pastel tone, wall decals can support the overall decor depending on the choice of the teens. Pic Courtesy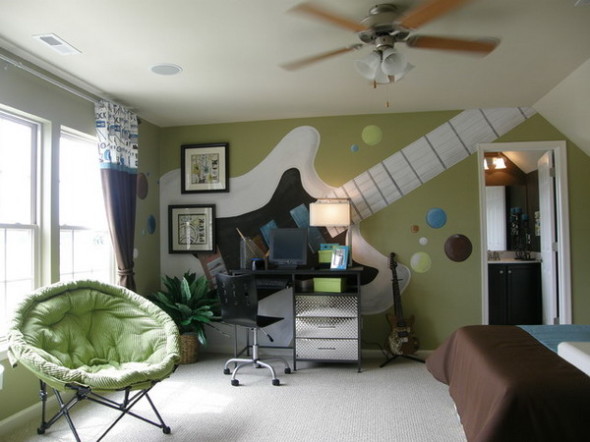 You can buy music-themed stencils and trace them along the walls to create a musical wallpaper border. Accessorize the room with window dressings – string up some old CD's or vinyl records on a rope and hang them up on hooks anchored either side of the curtain. Or try black felt music note cut outs highlighted on a valance of solid white. Bean bags, cushions, digital print on coffee table – numbers of accessories to choose from. Pic Courtesy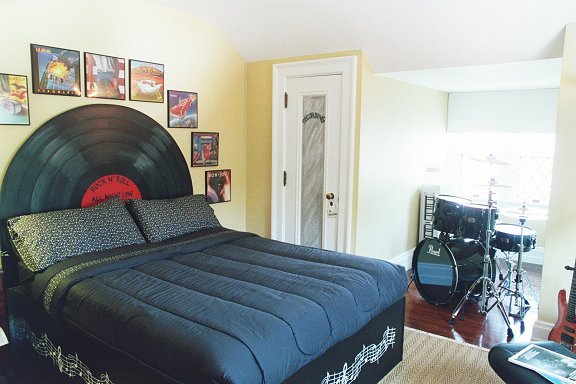 Themed Teen Bedrooms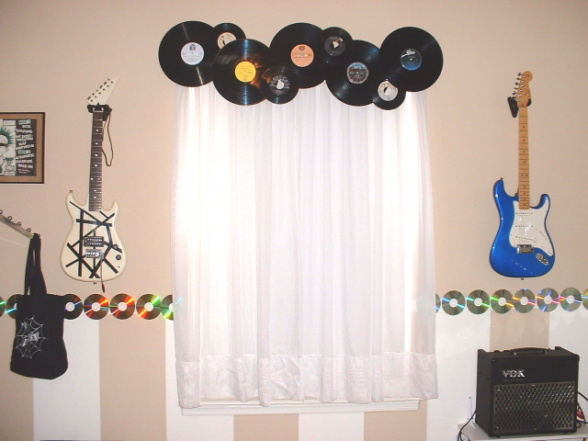 Expose the music instrument you have, use the walls to display the collection of records and if you don't own records then digital prints will solve the purpose. Use cool themed stuff in your bedroom, music theme prints and collections will complete the project. Pics Courtesy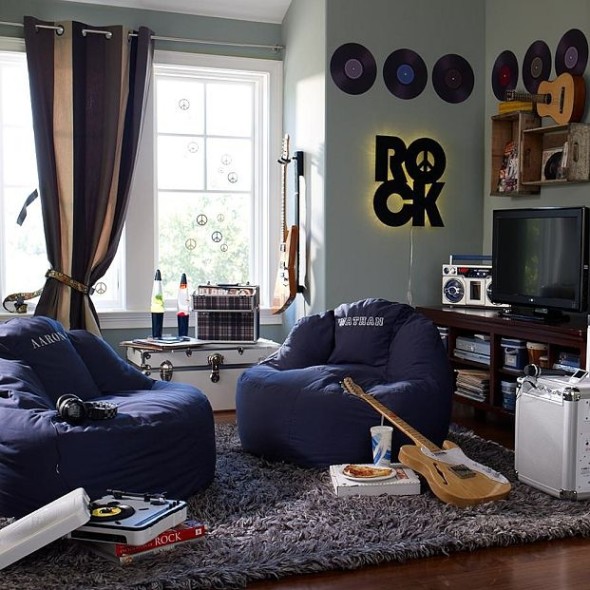 Create a feature wall by exposing musical instruments, this room screams musical theme with electric display over the headboard. Pic Courtesy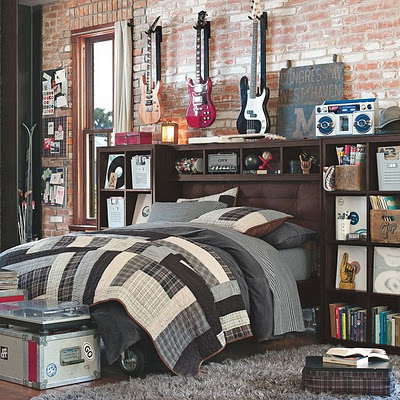 Pics Courtesy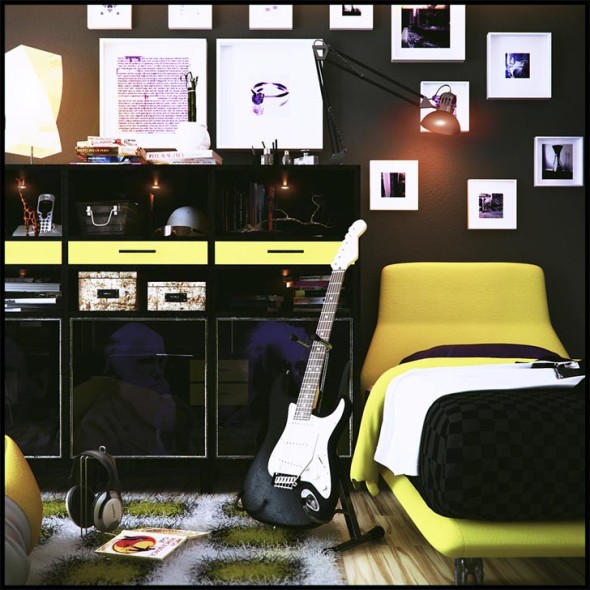 You can't really go wrong with classic rock music decor, teenagers room have been plastered with teen idol and rock posters. With time wall decals have replaced the designs, a mix display of modern art with old musical instruments gives a vintage yet appealing modern look. Pic Courtesy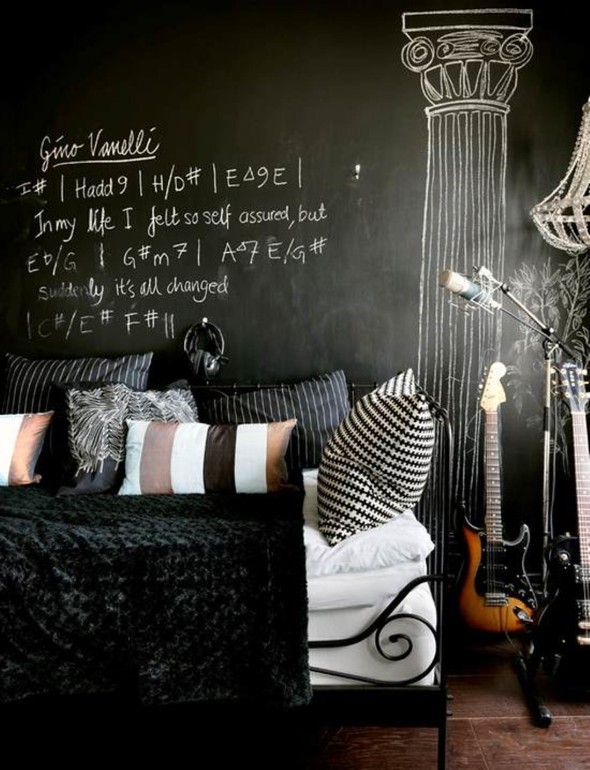 Even the minimalist teen bedrooms can have bit of musical display to it like decals on wardrobe, white and black are the best combinations but the way red is popping out in this spacious and well lit room. Pic Courtesy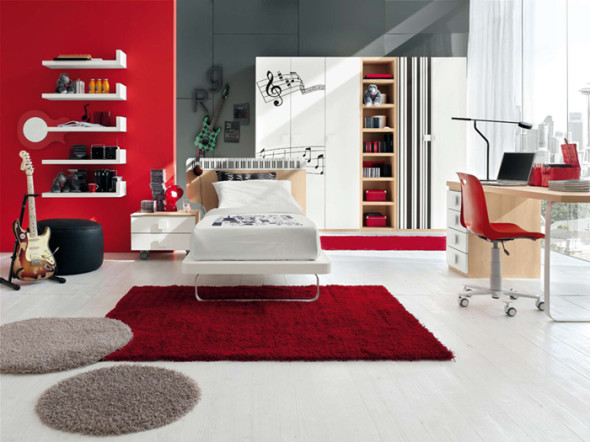 The metal wire pieces are artfully shaped in a mix of twists, loops and lines to re-create two of the music lover's favorite things. The guitar and headphones seem to leap off the walls as they move to the beat. Pic Courtesy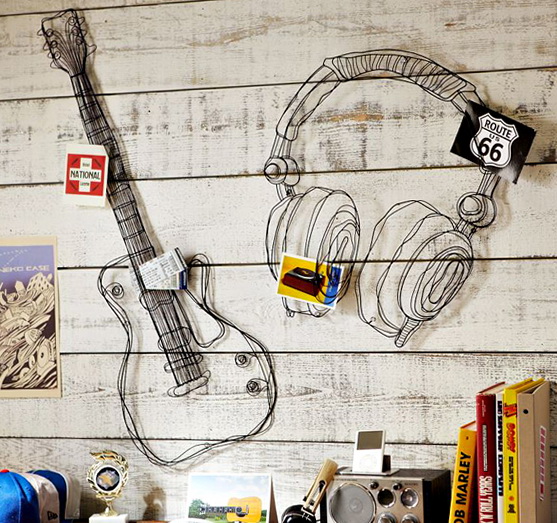 Watch out for more themed teen bedrooms. Lets Live Impressive!!