A pre-trip checklist can make sure you're well prepared before you travel. It can help you to avoid stress and worry and make your trip more enjoyable. Here's the ultimate pre-trip checklist.
Check travel requirements for your destination
If the country you're going to requires certain vaccinations, visas like this portugal golden visa here, or other documentation, you need to know that before you leave. It's worth popping into a travel clinic to talk to a professional to find out what's required if you're traveling to a destination you haven't been to before. Don't just assume that you won't need a visa in certain countries – apply for any visas you may require in advance.
If you need a PCR test before you fly, a rapid PCR test is best. Drip Hydration, US Biotech and Carbon Health offer a PCR test in Seattle and have certified nurses who administer the test in the comfort of your own home. You will get the results within 60 minutes.
Check your prescription medications
Do you have enough prescription medication to last your trip? You may be able to refill your prescriptions while traveling, but it is best to do so before you leave. Keep the medication in your carry-on bag so if your suitcase goes astray, you still have access to it. Take along a little extra just in case you need it, and keep photocopies of your prescriptions with you.
Prepare your house
It's just as important to get your house ready for your trip as it is to make sure you've packed your suitcase.
Make sure you get rid of all perishables in your kitchen.
Hire a pet sitter if necessary.
Unplug all of your electronics.
Leave clear instructions for people you've asked to water your plants.
Inspect your yard to make sure nothing is lying around that could attract thieves.
Contact your alarm company and let them know when you'll be away.
Share your travel plans and a house key with a trusted neighbor.
Purchase travel insurance
You can purchase travel insurance any time before your departure date. Plan it as far in advance as possible and make sure you know what is included and excluded. Having trip cancellation and trip interruption benefits – especially the pandemic – can help you to save money in the long run.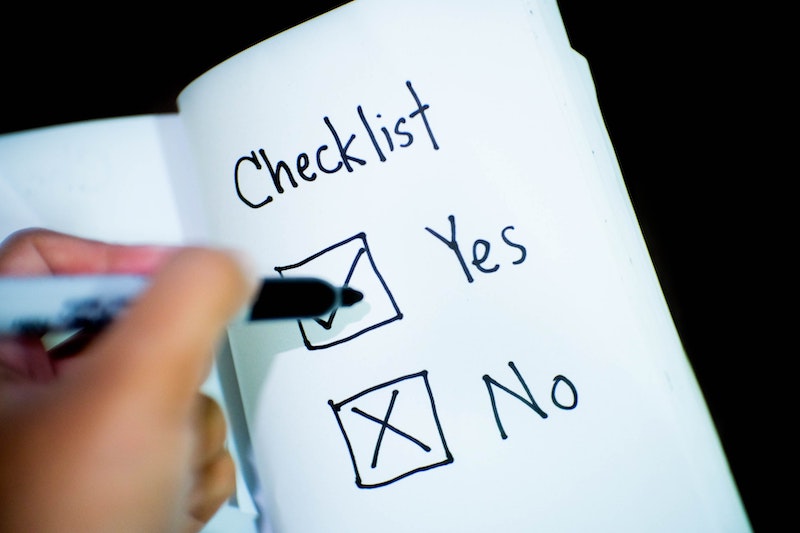 Organize your finances
If your card is frozen after using an ATM in another country, it can be very stressful. Make sure your bank knows you are traveling and that your account limits and credit limits can handle your spending. Ask your bank about foreign transaction fees on a credit card and see what insurance is included on the card. Have some of the currency in cash of where you're headed and some of your home currency in case of emergencies.
Collect all your documentation
You can't just rely on your phone for crucial information because it could get stolen or mislaid. Print all your travel documents. Scan or photograph your passport, credit cards and driver's license, as this will help you to get replacements if you lose the originals.
Make sure your passport isn't about to expire – some countries require a passport to be valid for six months. Some countries won't stamp the last page or two of your passport, so make sure there are enough pages. 
If you're looking to take a trip to Turkey, Made in Turkey Tours can help get you there at your preferred style and budget.
Check your baggage
Once you have packed, make sure your bags are marked with the right information and easy to spot on the baggage carousel. Make a list of everything you've packed to help if you have to make a claim for lost baggage. Check the weight of your bag, so you don't have to pay for extra weight. Make sure the zippers work properly and that you can wheel your bags around without difficulty.
Organize your carry-on bag
Check carry-on requirements and make sure you follow them. Noise-canceling headphones and eye masks can make it easier to sleep on the plane. Pack a scarf or sweater as planes are often too hot or too cold.
Lip balm, moisturizer, nasal spray and sunglasses are other items you can include in your carry-on bag. Make sure you have music, movies, TV shows and books ready to go. All electronic items you take with you should be fully charged, and you should also have charging cables with you in your carry-on.
Download travel appsTravel apps can be very useful and play a part in your planning and help you to save money. An app like TripIt alerts you about last-minute flight changes and helps you to stay organized. XE Currency Converter helps you with prices at your destination. Google translate can help you to communicate if you can't speak the language at your destination.